Uncategorized
Every woman has experienced the stress of standing in front of the closet, unable to find a thing to wear. It's 9:15 in the morning and you were supposed to leave 15 minutes ago. But instead, there you are muttering about being sick of all of your clothes and throwing them on the floor in a fury. Some of us go through this routine almost daily; it sounds all too familiar doesn't it? It might seem like it takes a lifetime, but eventually we find the perfect outfit by the third try… or fourth… or fifth.
However, there are certain times in life where this dilemma has no business occurring. For instance, no woman should ever have to struggle to put together an outfit for an interview. I have put together a list of the 5 staple pieces that every woman should have; so that when a woman needs an ally, her closet will have her back. These pieces are versatile classics, they can be dressed up or down and I promise they will become go-tos for countless occasions.
#1. Little Black Dress
Every girl needs a LBD… it can go for anything formal, a casual date night or drinks with girlfriends!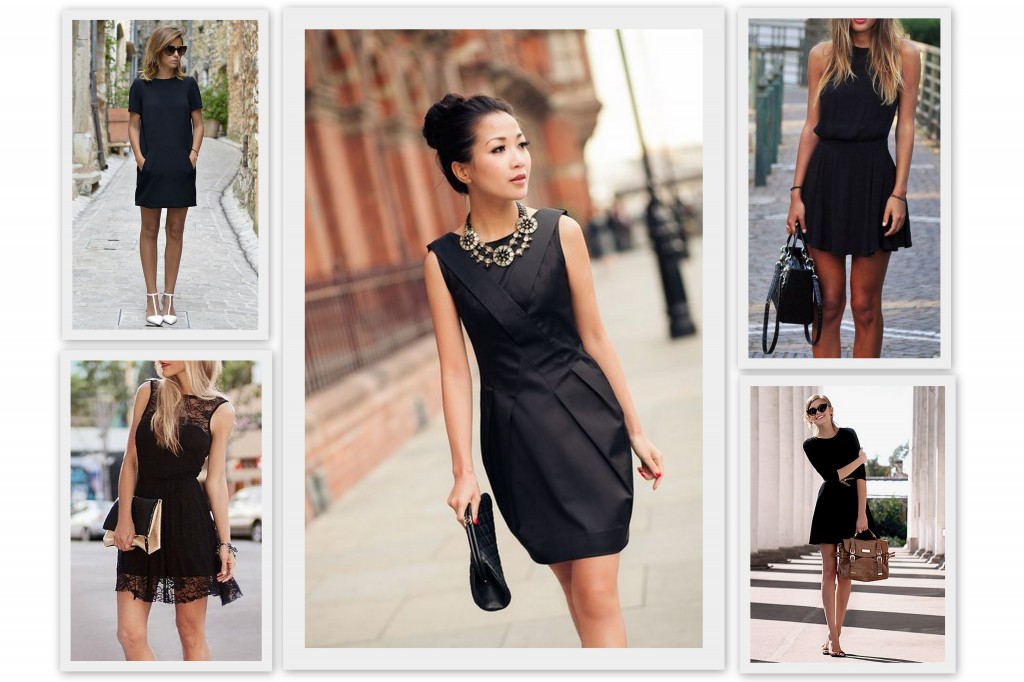 #2. Classic Pumps
If you don't already own a pair, invest in neutral pumps ASAP. They go with everything… the aforementioned LBD, jeans, cropped pants, dresses, skirts, etc. etc. etc. Do not put off  buying a pair, because when a girl desperately needs them, naturally she will not be able to find any.
#3. Versatile Blazer
Not only are blazers a secret way to look instantly more polished and professional, they are a great layering piece. They can be worn no matter what season it is! Blazers are so much fun, don't be afraid to wear them with more than just trousers and pencil skirts. Pair one with boyfriend jeans,  shorts or a cute dress.  They are the most versatile staple!
#4. Ballet Flats
Not owning a pair of ballet flats is like not owning a plain white t-shirt; they are the "basics" of shoes. Flats are feminine, classic and comfortable and they definitely can be dressed up or down. Solid colors work great for everyday errands, or there are fancy options like Chanel and Ferragamo. Invest in a pair at least for the sake of running around on-the-go!

#5. Blue Jeans
Thank goodness for the invention of blue jeans. i don't think any of us could imagine life without them, except for Anna Wintour. I can't really say that they can be dressed up because most of us are still limited to wearing them on "casual Friday" at work. However, they definitely look awesome with a blazer and a pair of pumps! On the other hand, jeans with a basic top and cute sandals will never fail either.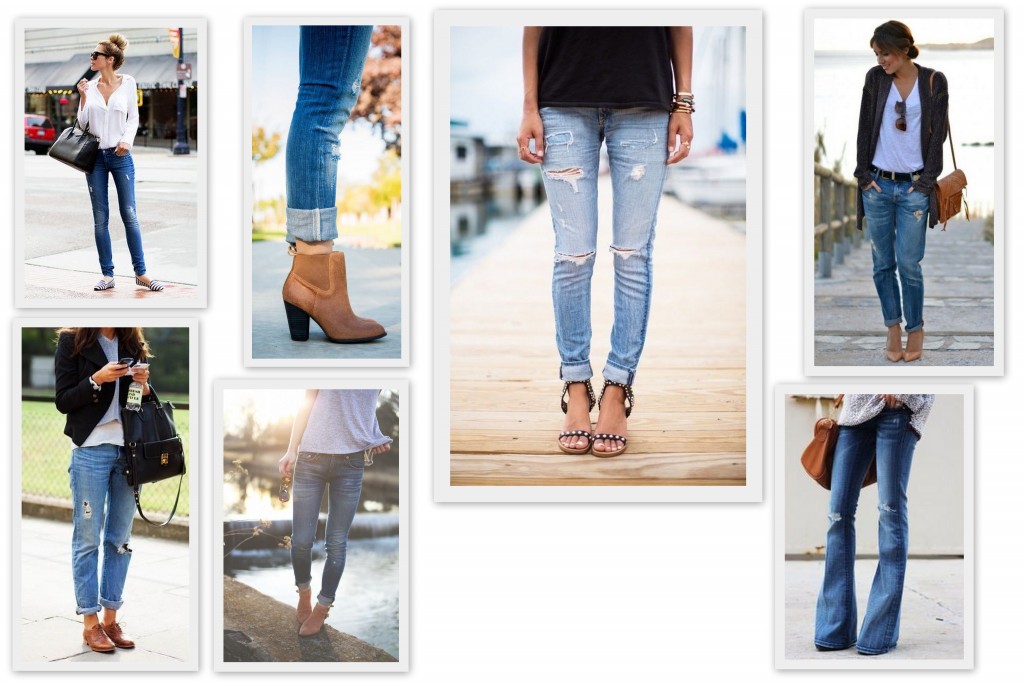 These wardrobe pieces are truly must-haves, and they will make life easier time and again. When a first date comes around or a big interview, you will always know what to reach for!
xo,
Blake