Posts tagged
fashion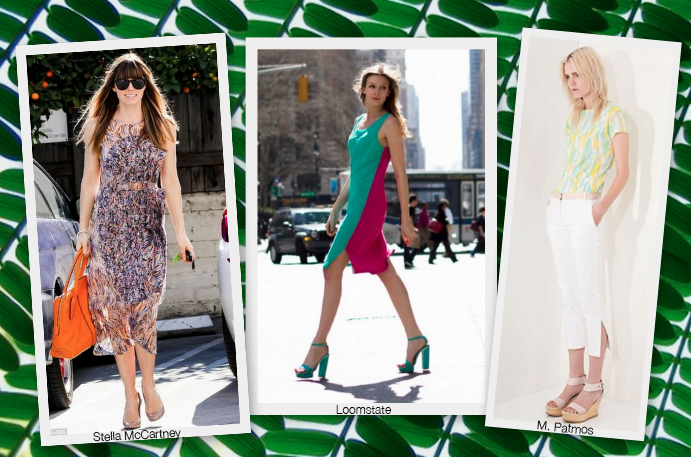 It's easy to get lost in the little things in our daily lives—we're often too preoccupied with work, school, family and friends to think about much else. However, Earth Day is approaching on Monday, April 22, and it is a day when we should put those petty issues aside and express our gratitude for the thing we take most for granted, the Earth.
There are numerous ways to give back to the Earth, from the smallest act of recycling and drinking from reusable water bottles to volunteering time to plant trees or installing energy-efficient appliances in your home. However, it doesn't stop there. Your wardrobe can be just as eco-friendly as your lifestyle. Here's how:
Buy Used/Consign
I'm not mentioning this just because this is the Second Time Around blog; buying used clothing is one of the biggest ways to be environmentally friendly with your fashion. Think about it: the amount of fuel and resources it takes to manufacture clothes and accessories is enormous. By purchasing clothing from a consignment store, you're saving the energy and supplies that would ordinarily be used in the production of new clothing. Buying from consignment stores is not only good for the Earth—it's good for your wallet, too! Consignment stores offer great deals on gently worn clothes and are a moneymaking eco-friendly alternative to tossing your last-season pieces in the trash.
Check Out Eco-Friendly Designers
There are numerous designers (both indie and more prominent) who take pride in their environmentally friendly designs. Loomstate is a mainstream clothing company that produces organic cotton clothing using "socially and environmentally responsible methods of production." Another eco-friendly designer is Marcia Patmos, of M. Patmos. After spending a decade at luxury label Lutz + Patmos, she created her own brand, creating socially conscious and environmentally friendly pieces. Stella McCartney is probably the most prominent eco-fashion designers. Her designs are famously vegan, along with an emphasis on using organic and sustainable fabrics.
Share With Friends
In my sophomore year of college, I lived with seven other girls. Sounds crazy, right? It actually was one of the best experiences of my life. Not to mention, I probably spent less time and money shopping than I ever had before. Why? Because we raided each others' closets all the time. There was rarely a day each week when a roommate wouldn't ask to borrow an item of clothing or just browse through each others clothes. Borrowing clothes is a great way to practice environmentally friendly fashion, because like consignment shopping, you're not adding to the pollution and resources it takes to produce new clothing. Not to mention, that sundress hanging in your best friend's closet probably looks better on you anyway.
For more eco-friendly style inspiration, be sure to check out our Going Green: Your Closet and Going Green: At Home Pinterest boards!
~Alyssa, fashioniSTA
(image credits: flickr.com, vogue.com, dailymail.co.uk