Archive for
June, 2014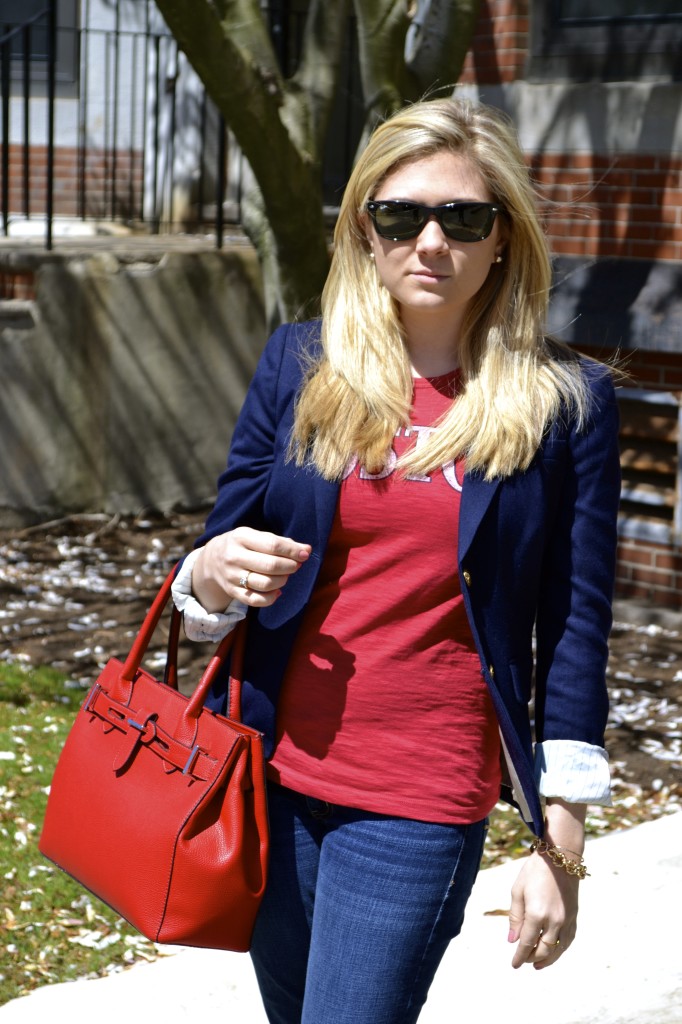 I have to be honest here… I'm not the biggest sport fan. I tolerate it because (face it or not) it's apart of life. Living in Boston, the sport scene is more than huge. The men in my life are all diehard Boston sport fans. I have had my share of being the awkward "bandwagon" fan more times than I can count. Reluctantly, I have learned to make the most out of sporting events.
Sports are definitely a great way to connect and socialize with everyone involved. I recently went to a work function that involved going to a bar and pre-gaming before a Sox game (nice way to relax after a long day of work, huh?). I was actually really excited to get to know my coworkers outside of the office, but my biggest concern was WHAT I was going to wear (of course). I scoured the internet for style inspiration and fell short. I finally decided that being comfortable and cute was the best way to go.
Jeans and a T-Shirt
You can never go wrong with wearing team apparel paired with your favorite jeans. I mixed up my go-to sporting event look with polka dot jeans. If you have printed pants that you love, wear them! Not only will you be comfortable, but you'll stand out in a crowd of other sport fans.
Coordinating Colors
In the hot summer months, it's hard to wear team apparel because it's mostly jerseys and t-shirts. Hey, that's okay though! Going to a game where the team color is green? Got a green, summer dress? Wear that! It not only shows that you're supporting the team, but you're keeping cool. Check out Cave Girl in the City's look. She nailed coordinating colors for her favorite team! Grab a beer and a hot dog and you're good to start cheering on your team.
Celebrating the World Cup tonight? You got this. Let us know what you'll be wearing in the comments below. Go, Team USA!
Photo Credit: Cave Girl in the City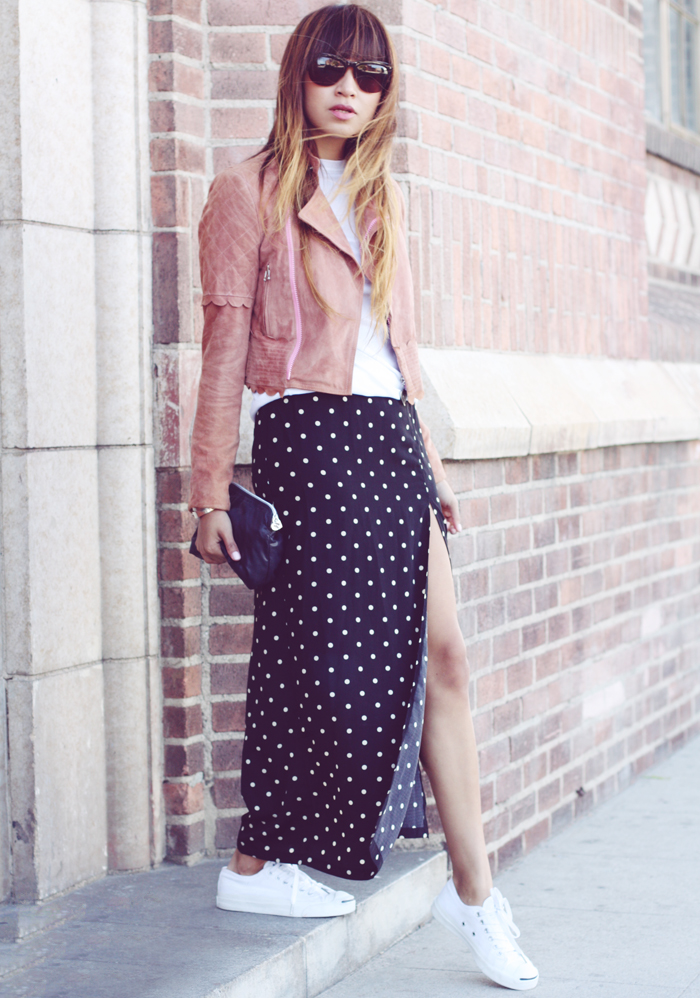 We're seeing spots at STA… And loving it! Every spring, I am determined to add more prints into my wardrobe (especially after a long winter). Florals are my usual go to for a spring pattern, but this year I am all about polka dots. These perfectly round spots have really wiggled their way into my heart (and closet). This has actually taken me by surprise because I would consider my style to be a little more edgy than girly.
I find the best way to wear polka dots is when paired with a little bit of edge. I love anything with polka dots because it is such an easy pattern to pair with your current pieces to make them more girly and fun.  I recently bought a pair of cropped polka dot jeans and I cannot get enough of them. When it is cooler, I pair them with an oversized sweater. With warmer weather, I wear a colorful top to really standout at work. I also LOVE polka dot blouses, specifically button down shirts. The perfect combination of girly and boyish is a polka dot blouse with boyfriend jeans. You'll thank me later.
How do you feel about polka dots? Let us know in the comments below!
~Taylor, fashioniSTA
Photo Credit: Sincerely, Jules
I'm sure you already knew that The Council of Fashion Designers of America held its annual Fashion Awards at Alice Tully Hall at Lincoln Center in NYC this past Monday. Fashion elite came from far and wide for this exciting event to soak up the glitz and glamour. I have to say that that seeing my favorite stars dressed up at any red carpet event is what I hone in on. Don't get me wrong. The event is important and I love how individuals are recognized in the world of fashion, but lets cut to the chance and name our hits and misses of the star studded affair! [We will spare you any more photos of Rihanna's look (or lack there of).]
STA's Hits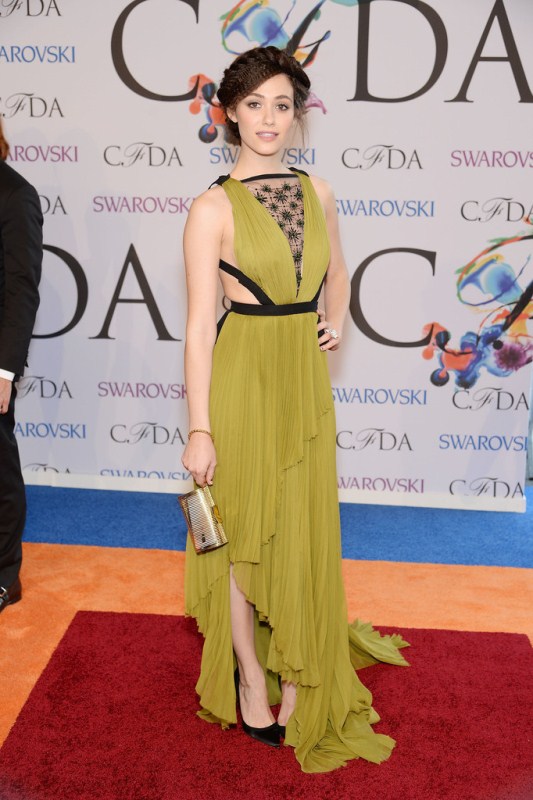 I would have to say that Emmy Rossum in J. Mendel stole the show. This color way looks divine on her. I can't forget to mention her hair! Who would have ever thought that crimping your hair would look so chic in 2014?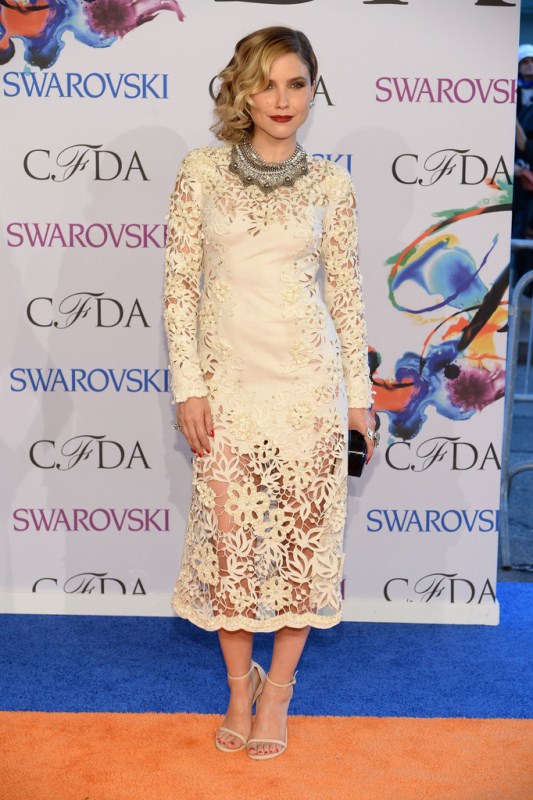 Sophia Bush in a romantic, white Marchesa frock. Lace in laser cut outs paired with that necklace makes the look so modern and swoon worthy. Her skin showing underneath the lace on the sleeves and hemline really make it sexy without going overboard.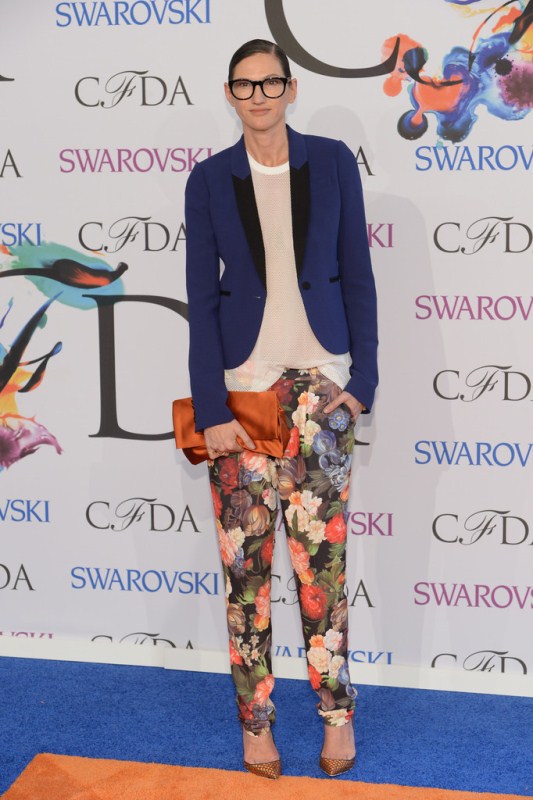 Jenna Lyons, can I have this entire outfit? This is the definition of 'cool girl style' to the NEXT level. I want to be her. That is all.
STA's Misses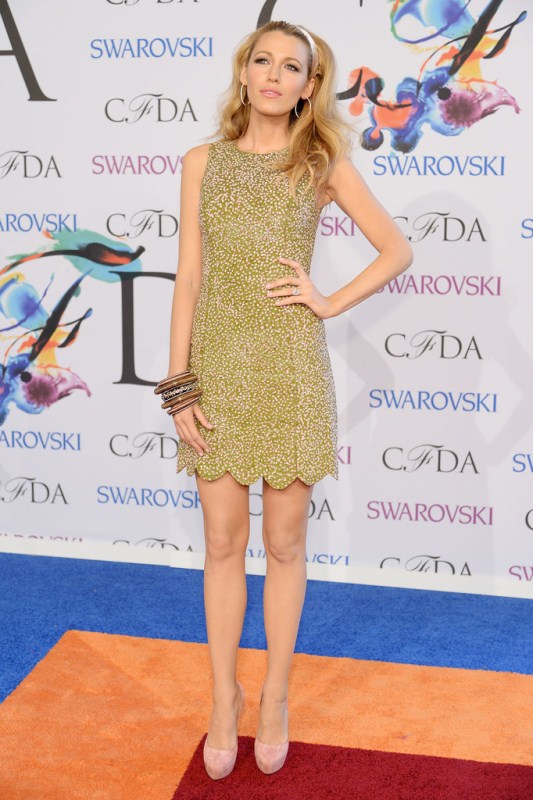 I'm sorry. I know. I love her too. Blake Lively in Michael Kors reminded me of Gossip Girl, but in a really bad way. The scalloped hemline, over abundance of bracelets, and headband really just threw me off. I guess I just expected so much more from her after Cannes Film Festival.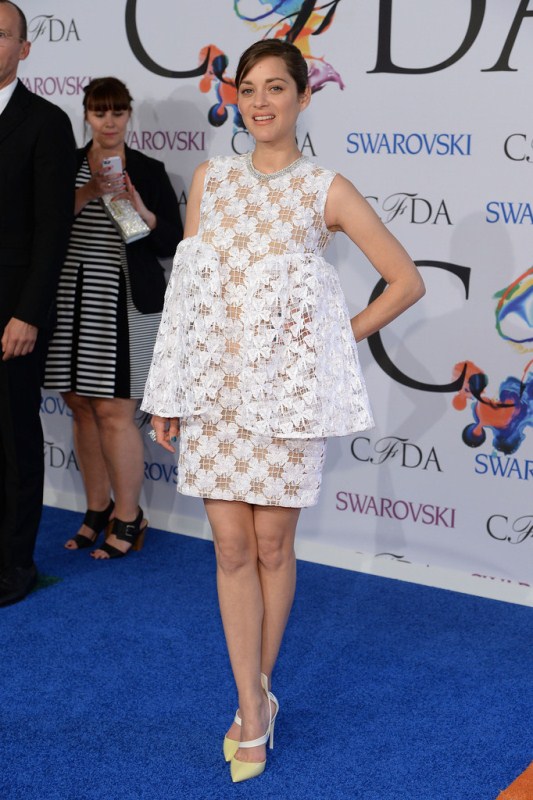 Marion Cotillard's Dior ensemble is interesting to say in the least… What are those things growing from her chest? Doilies? I love her shoes though!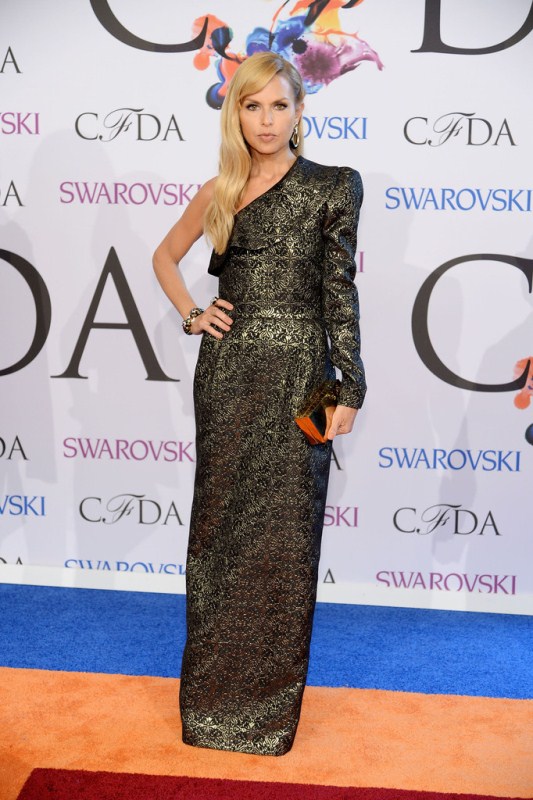 Rachel Zoe in her own design… One sleeve, which has an oversized shoulder pad, an extra piece of fabric/lapel going across the collar, and a cinched waist. Just way too much is going on with that fabric and pattern… It just feels really cumbersome to her petite frame.
Those are picks of the evening. Who fell into your hits & misses? Sound off in the comment section below!
~Taylor, fashioniSTA intern
Photo Credit: Fashion Bomb Daily