Posts tagged
vacation
Spring Breaking In Style
The spring break plans have been made, you've got your plane ticket, and sunshine is ahead of you. That's all you need… right? I would be quick to agree with that, put me on a tropical beach and I am content. But before you jet-set off to your heavenly vaca, make sure you have these spring break staples in your luggage! After all, spring break isn't just about rest and relaxation; it's also the time to pamper yourself with a mani-pedi, show-off your cute new bikini and get dolled up for nights out!
…But mostly it's about relaxation and getting your tan on.
Happy Spring Breaking fashionistas, I hope you all have the vacations of your dreams! Don't forget to share what staples you brought in your carry-on (besides me of course).
XO,
Blake
Photo credits: Pinterest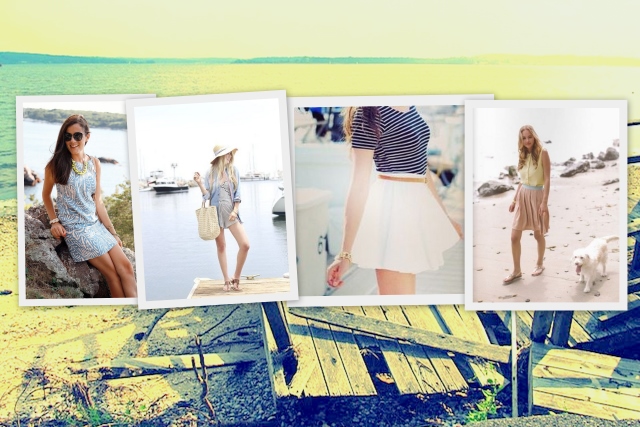 No matter where it is you're spending your summer, we know you fashioniSTAs are doing it in style! This summer is all about making a statement, while also remaining true to your individuality and personal style.  When dressing for your vacation getaway, we are seeing a huge nautical influence on the latest trends.  Some of the hottest trends this season are simple patterns with a preppy vibe, think classic Tommy Hilfiger and Tory Burch.  When seaside no matter what your style is, you cannot go wrong with a brightly colored Lily Pulitzer ensemble.  Whether headed to the ocean or traveling to the countryside, vacation style is all about simple, elegant, and classy.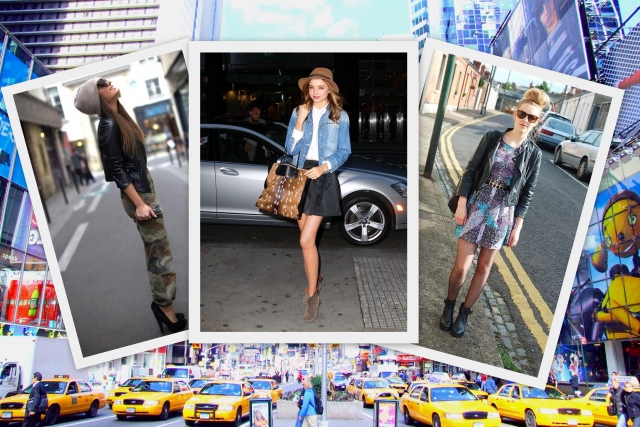 This summer's urban style has a much edgier vibe.  When it comes to looking your best in the city streets, it is all about making a bold statement.  Lots of trends we are seeing this season are pushing boundaries, the streets definitely have an 80's vibe when they are full of destroyed denim, studs, and leather. What we recommend trying is mixing older trends with newer ones or pairing two totally different items to make a unique look.  Next time you decide to wear a floral pattern, add some edge with some leather or destroyed denim! If there is ever a time to try something new and different, it is when strutting down the city sidewalks.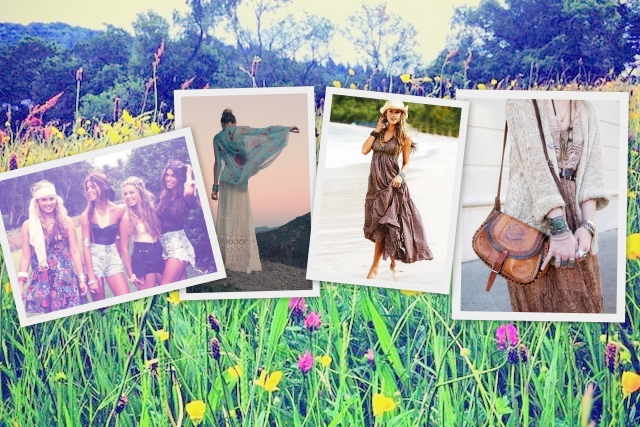 It is hard to ignore how much of a bohemian influence there has been on this summer's trends.  With maxi dresses and cross body bags being two of this summer's must haves, this summer you can't resist the catching the bohemian fever.  Even if you don't consider your personal style particularly bohemian, this style is absolutely worth trying, even if just for the comfort factor alone! From crochet and fringe to vintage looking over-sized jewelry, we are loving everything about this style. We recommend you try pairing a floral pattern with an over sized sheer shall to get just the right vibe.
-Catherine, fashioniSTA
(Image credits: pinterest.com, tumblr.com)
Spring Break is one of the most anticipated times of the year: for those of us who are lucky enough to take the time off, we get to escape our busy lives for a few days of rest and relaxation. While some like to travel to snowy ski destinations, I prefer the sun and the beach. The only difficult part? Packing for warm weather when the temperature at home is still hovering around a crisp 32°. But have no fear! After having gone through the difficult packing process myself, I've compiled a list of the top 3 beach essentials not to be forgotten when you go on your spring break getaway.
1. Wide-brimmed hat
For both the fair skinned and those who turn that perfect shade of golden brown, a wide-brimmed hat is absolutely necessary for any sunny destination. Not only do hats protect your face from harmful UV-rays (and premature aging—yikes!), they are also effortlessly chic. An image of Grace Kelly tanning on a beach in Monaco in To Catch a Thief instantly comes to mind with this accessory; if that's not beach fashion inspiration, I don't know what is.
2. Wedges
If you're like me, in October, you dutifully put your best summer wedges in the back of your closet and traded them for booties. Well, it's time to bring them out again! A great pair of wedges is honestly the only heel you need on Spring Break (and this is coming from someone who normally packs four pairs of stilettos for a weekend trip). Wedges are fun, comfortable and versatile and scream warm weather and summer. This is also a great way to try out the latest trends, don't be afraid to mix a colorblock wedge with a patterned outfit!
3. Neon
I've always been a bit iffy about neon—it brings back not so great memories of the orange and hot pink Espirit outfits that my parents would buy for me in the 90s—but this season, it's making a comeback. Spring Break is the perfect time to experiment with this new color trend (and neon looks great with a tan!). Whether you choose a highlighter green bikini or a hot pink asymmetrical dress, you'll stand out in the crowd when you rock some neon on Spring Break.
~Alyssa, fashioniSTA
(Image credits: everythingbutwater.com, dvf.com, stylecaster.com, musingsinfemininity.tumblr.com/, lspace.com, harpersbazaar.com)