Posts tagged
preppy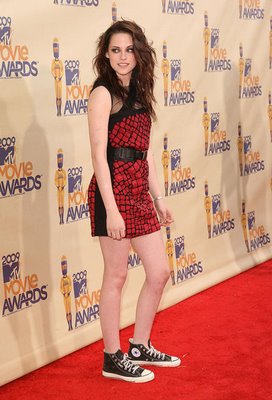 Kristen Stewart made headlines when she ditched the heels for her favorite Converse sneakers at the 2009 VMAs.
A trend we LOVE this summer that we definitely anticipate carrying over into this fall is the return of the old school sneakers. Lots of designers are catching on to this trend as well, and designing their own exclusive lines with shoe companies while putting their twists on the classic looks.  If you're a Converse lover like myself, one line definitely worth checking out is Free People's unique twist on the classic Chuck Taylor's. Even J. Crew has caught the sneaker fever and collaborated with Vans to create a vintage-looking line of sneakers.

With a celebrity endorsement like Taylor Swift, it is no wonder that Keds are making a killer comeback on women of all ages.  Keds complete a simple and classic look while being the epitome of comfort.  If you're looking to add a pop of color, or spice up a simple look with some floral patterns, both Vans and Keds have released new lines for women that be may be just what you're looking for.

One of the best part about stocking up on new sneaks is that you can find some amazing deals and don't have to worry about making too big of a dent in your wallet.  If looking to add a bit of edge to your look, a graphic print pair of Vans, or studded pair of Chuck Taylor's would do just the trick. Pictured below, Whitney Port completed her edgy red carpet look with a pair of leopard print vans that really stand out, even next to those graphic print leggings.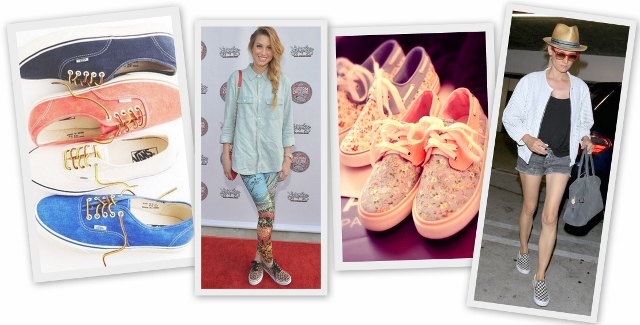 If you're a fashionista who values comfort as much as I do, invest in a pair of sneakers that you love!  By adding a pair of plain white Vans or simple black Chucks, you will always have a simple and comfortable shoe to pair with just about anything.  The greatest part about this sneaker comeback is the amount of variety being offered in the stores right now, there is a unique pair to match every gal's personal style!
-Catherine, fashioniSTA
(Image Credits: mtv.com, pinterest.com, tumblr.com, justjared.com)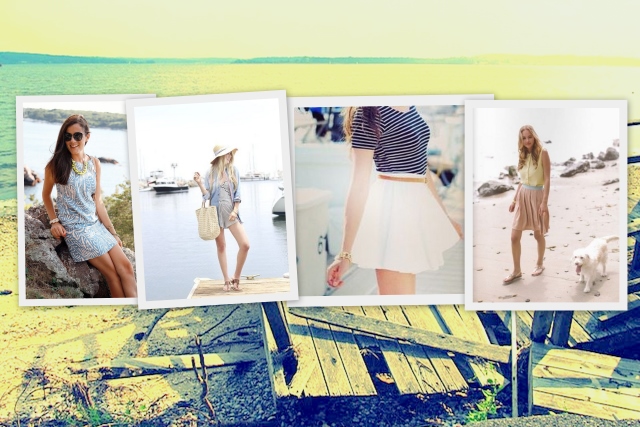 No matter where it is you're spending your summer, we know you fashioniSTAs are doing it in style! This summer is all about making a statement, while also remaining true to your individuality and personal style.  When dressing for your vacation getaway, we are seeing a huge nautical influence on the latest trends.  Some of the hottest trends this season are simple patterns with a preppy vibe, think classic Tommy Hilfiger and Tory Burch.  When seaside no matter what your style is, you cannot go wrong with a brightly colored Lily Pulitzer ensemble.  Whether headed to the ocean or traveling to the countryside, vacation style is all about simple, elegant, and classy.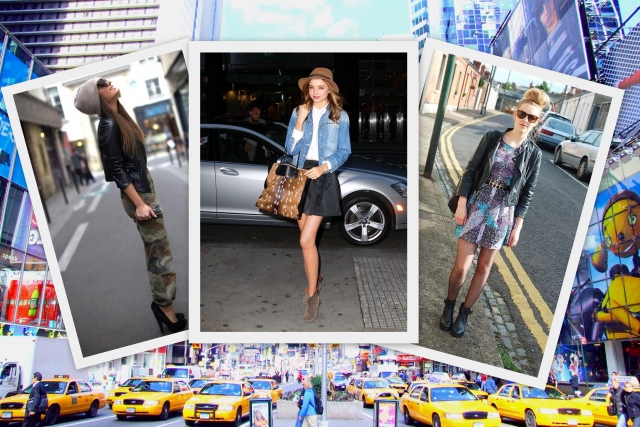 This summer's urban style has a much edgier vibe.  When it comes to looking your best in the city streets, it is all about making a bold statement.  Lots of trends we are seeing this season are pushing boundaries, the streets definitely have an 80's vibe when they are full of destroyed denim, studs, and leather. What we recommend trying is mixing older trends with newer ones or pairing two totally different items to make a unique look.  Next time you decide to wear a floral pattern, add some edge with some leather or destroyed denim! If there is ever a time to try something new and different, it is when strutting down the city sidewalks.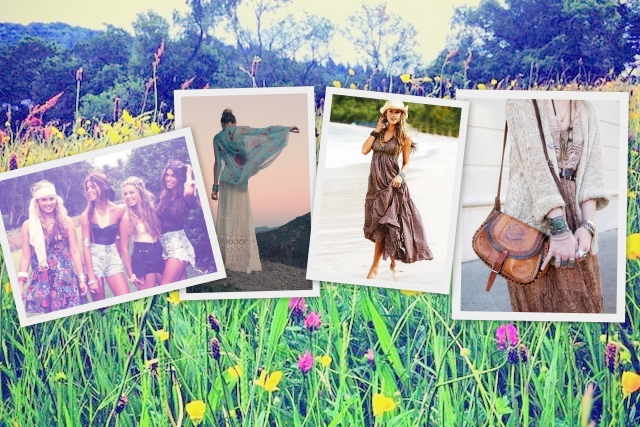 It is hard to ignore how much of a bohemian influence there has been on this summer's trends.  With maxi dresses and cross body bags being two of this summer's must haves, this summer you can't resist the catching the bohemian fever.  Even if you don't consider your personal style particularly bohemian, this style is absolutely worth trying, even if just for the comfort factor alone! From crochet and fringe to vintage looking over-sized jewelry, we are loving everything about this style. We recommend you try pairing a floral pattern with an over sized sheer shall to get just the right vibe.
-Catherine, fashioniSTA
(Image credits: pinterest.com, tumblr.com)