Posts tagged
tips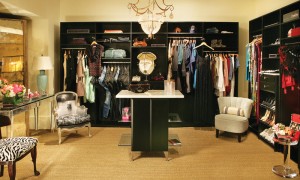 If you have a walk in closet, I beyond envy you. Whether you have a huge walk in or a teeny tiny closet (like me), everyone can use some pointers about getting themselves and their closets organized.
Merchandise your Clothing by Type
You might be thinking that this is my OCD kicking in, but in all seriousness categorizing your clothing makes your closet the easiest to navigate. In my closet, I have dresses all together and hung all the way on the left. Same goes for jackets. They are all together and hung all the way on the right. I fill in the middle with all year round pieces, like tops and pants. When I am looking for a certain piece, I know exactly where it is. This is extremely helpful in a time crunch. If you're looking for pants to go with a top, all of your options are categorized together and in front of you.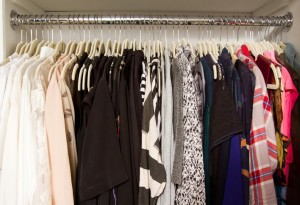 Invest in Matching Hangers
First off, get rid of your metal hangers from the dry cleaners! They are okay to hold your clothes for a short amount of time, but when in your closet, they misshape the fabric in the shoulders. Invest in matching hangers. This will add a little bit of luxe to your closet and give it a cohesive look. I personally like velvet hangers. They are nonslip, so you don't have to worry about finding your favorite dress on the floor of your closet next year.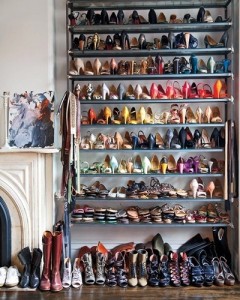 Keep Shoes Visible
Before I made my (not-so-mini) shoe collection visible, I had them stored in a bin at the bottom of my closet. I was wearing the same heals and flats over and over because I couldn't see all of my options laid out before me. I am definitely a grab-and-go kind of gal, especially in the morning before I out. Just think of the missed opportunities, people!
I have always wanted to make a shoe display on a bare wall from floating shelves. So cool, but I don't have the space to do it where I am living now. In this case, build onto your existing closet. Have an upper shelf already built into your closet? Add to that! I bought a ClosetMaid organizer to put on top of my existing shelf. It gave me an additional two shelves to put shoes onto, while keeping them organized. Another good tip is to stagger your shoes (right toe out, left toe in). This maximizes space. I know for a fact that you'll be amazed at how many options you have for footwear now when you're heading out of the house.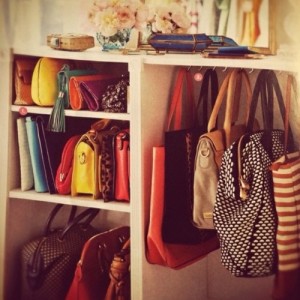 Organize Handbags by Color
If you haven't already noticed, I am usually running out of the door. I wouldn't call myself late, but I am definitely one to rush. Organizing your handbags by color makes it easier to grab on the go. Again, I am sure you find yourself wearing the same bag over and over (just like the shoes before) because you don't have time to change it in accordance to your outfit. Get your handbags out and on display. My favorite handbag is on my headboard because I love it so much. I always go to that one for a night out or a special occasion.
Have any organization tips? Leave them in the comment section, below!
~ Taylor, fashioniSTA
Photo credit: Pinterest.com
Halloween.  The one day of the year where you get to be someone other than your fantastic self.  We know how tricky it can be to think of a killer costume that people will remember for the next twelve months … in a good way.  And with Halloween being on a Thursday this year, it can be difficult to change from your darling work attire to your costume without being TOO fashionably late for the festivities.
Here are some tricks and treats for how to transform your work clothes to an awesome costume quickly, easily, and fashionably.
Jackie O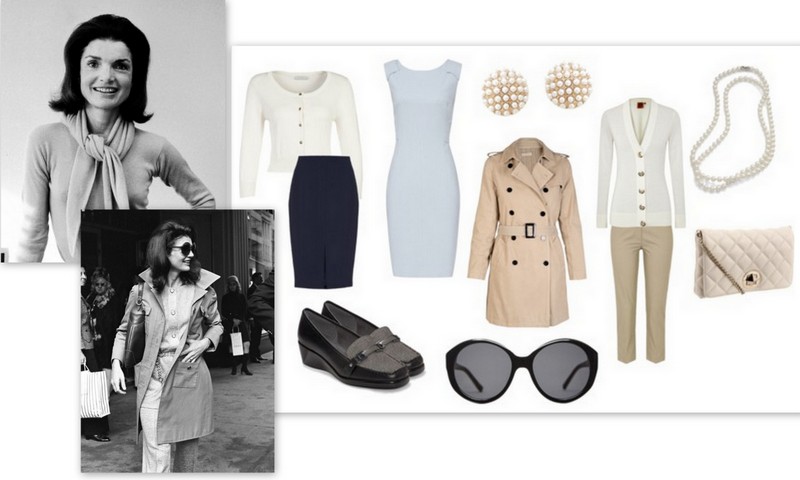 Fashion Traits:  Feminine, sophisticated, preppy, chic, classy
For Work: Pencil skirt, sheath dress, skirt suit, khakis
Transformation:
Pearl necklace and earrings
Loafers or flats
Trench coat
Sweater tied around the shoulders
Big sunglasses
Jess from New Girl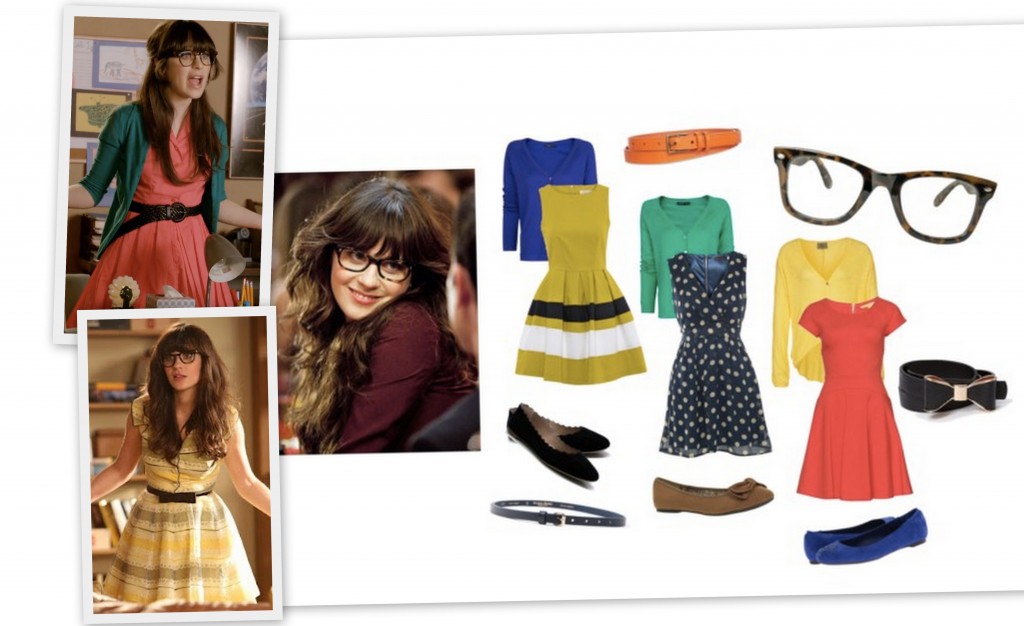 Fashion Traits: Feminine, quirky, off-beat, colorful
For Work: Bold A-line dress, either solid or patterned
Transformation:
Colorful flats
Colored cardigan
Colorful belt
Tights (black)
Big tortoise glasses frames
Clip-in bangs (should your hair be fringe-free at the moment)
(All items should be bold colors and clash)
Orbit Girl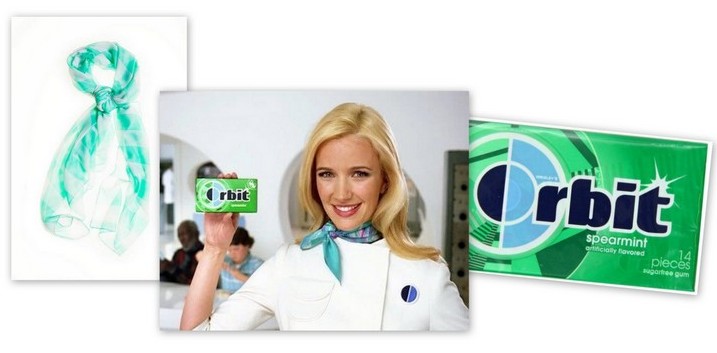 Style Traits: Clean and Crisp
For Work: Bright blue, green or winter white dress, and a fabulous blowout
Transformation:
White coat or blazer (print out and attach little Orbit "O")
Aqua or light blue scarf
Pack of Orbit gum
Audrey Hepburn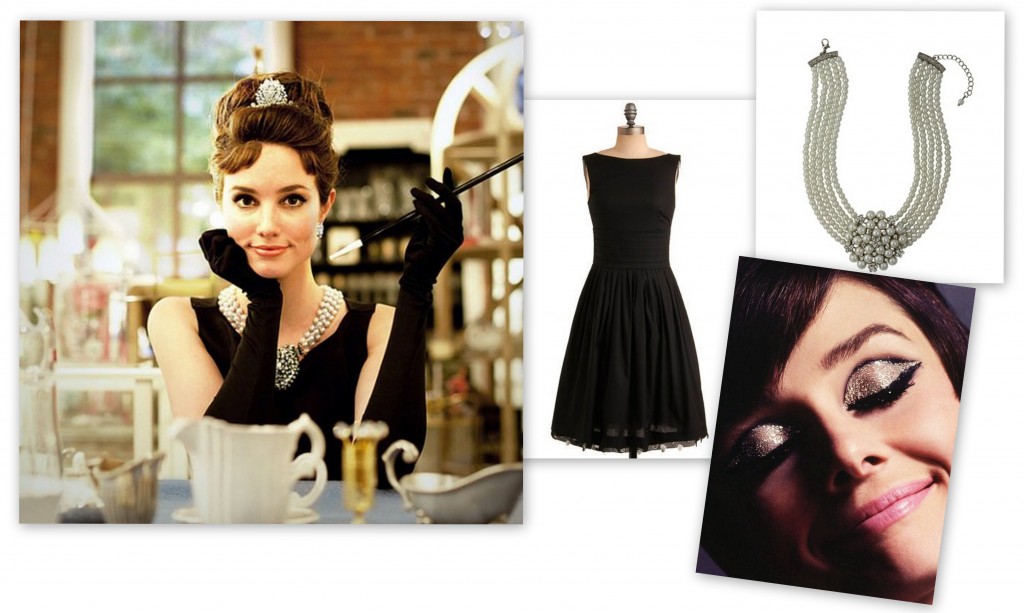 Style Traits: Elegant, classic, feminine
For Work: Black Dress and a bun (we recommend the sock bun)
Transformation:
Black Gloves
Big Pearl or Silver Necklace
Rhinestone hair jewel
Glitter and bold makeup
Pink Lipstick
Flo from Progressive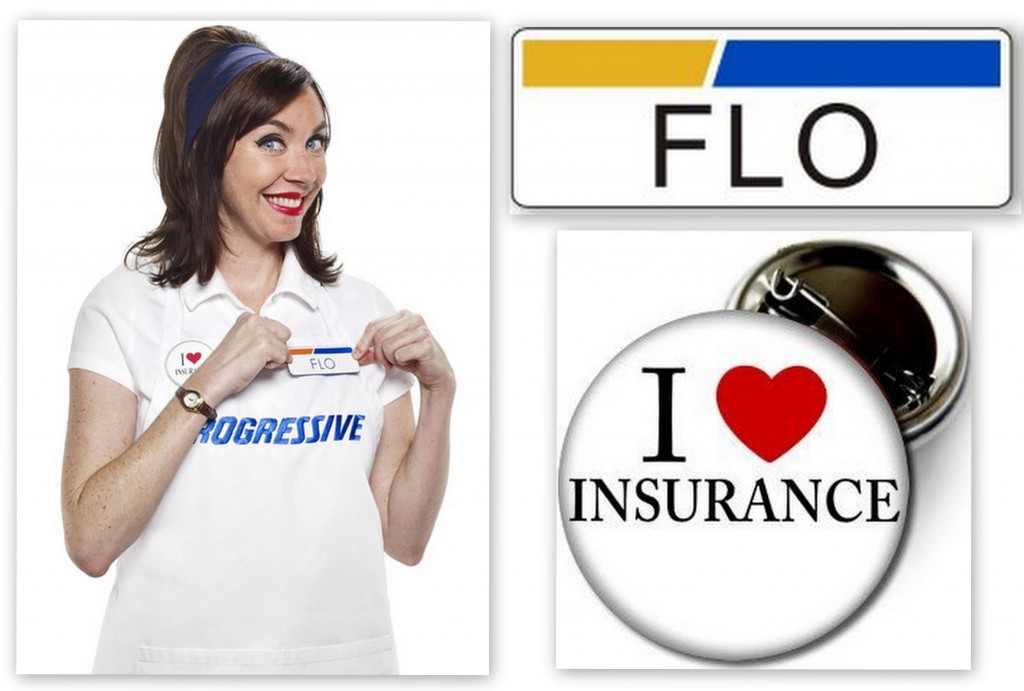 Style Trends: …white (and perky)
For Work: White t-shirt or collared shirt under an autumn-perfect sweater, paired with white jeans (embrace the style dare!)
Transformation:
White apron with "Progressive" logo
"I heart Insurance" Pin
Flo nametag
Blue headband (We recommend teasing your hair to get her bump!)
Red lipstick
Wednesday Addams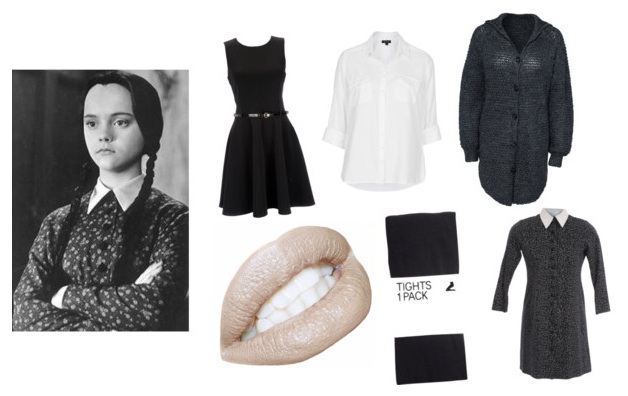 Style Traits: Dark, Black, Dull, Unimpressed
For Work: Black Dress and tights (optional white blouse under the dress)
Transformation:
White blouse (either under or over the dress)
Big grey sweater (over blouse)
Nude lips
2 braids
Trick or Treat FashioniSTAs!
Photo Credits:
amazon.com, costumzee.com, pintrest.com, polyvore.com, notdaydreams.blogspot.com, blog.couponsherpa.com, beautylish.com