Posts tagged
Halloween costumes
Halloween.  The one day of the year where you get to be someone other than your fantastic self.  We know how tricky it can be to think of a killer costume that people will remember for the next twelve months … in a good way.  And with Halloween being on a Thursday this year, it can be difficult to change from your darling work attire to your costume without being TOO fashionably late for the festivities.
Here are some tricks and treats for how to transform your work clothes to an awesome costume quickly, easily, and fashionably.
Jackie O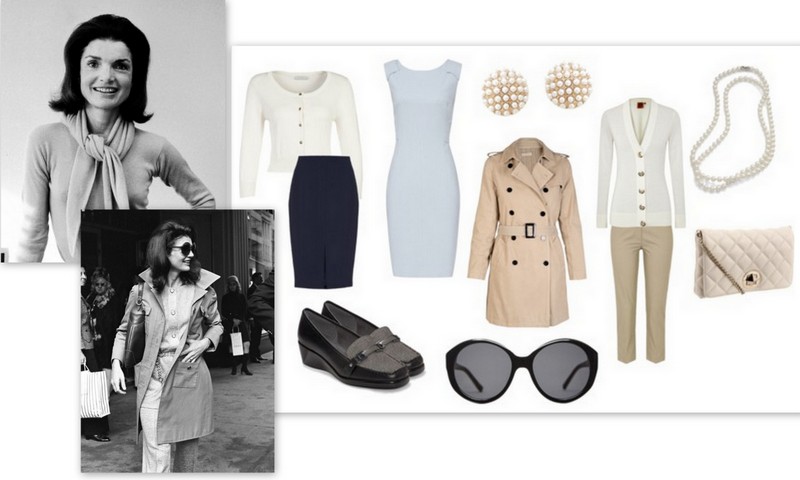 Fashion Traits:  Feminine, sophisticated, preppy, chic, classy
For Work: Pencil skirt, sheath dress, skirt suit, khakis
Transformation:
Pearl necklace and earrings
Loafers or flats
Trench coat
Sweater tied around the shoulders
Big sunglasses
Jess from New Girl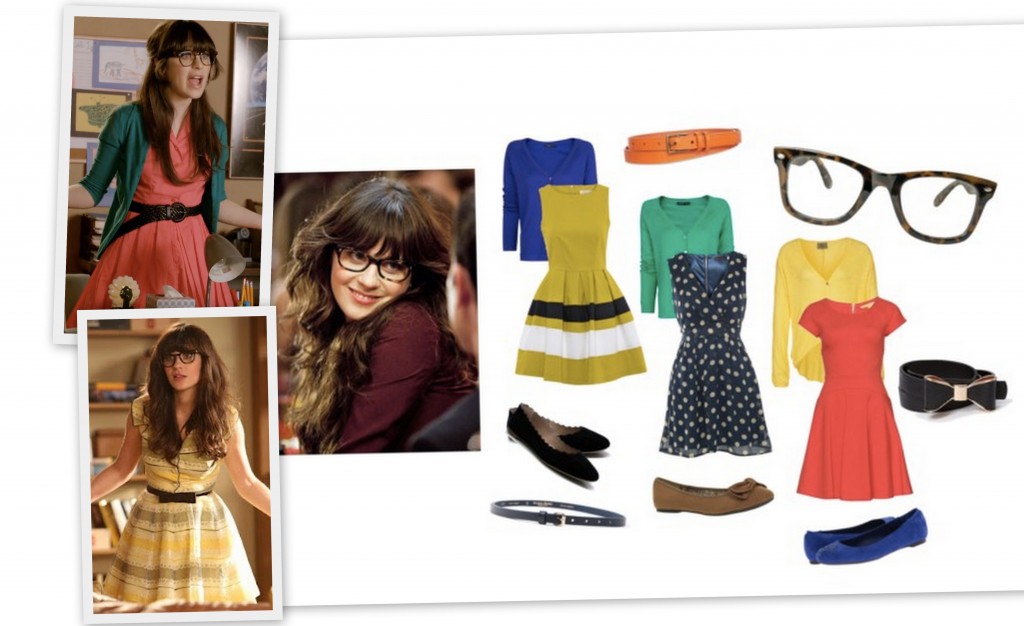 Fashion Traits: Feminine, quirky, off-beat, colorful
For Work: Bold A-line dress, either solid or patterned
Transformation:
Colorful flats
Colored cardigan
Colorful belt
Tights (black)
Big tortoise glasses frames
Clip-in bangs (should your hair be fringe-free at the moment)
(All items should be bold colors and clash)
Orbit Girl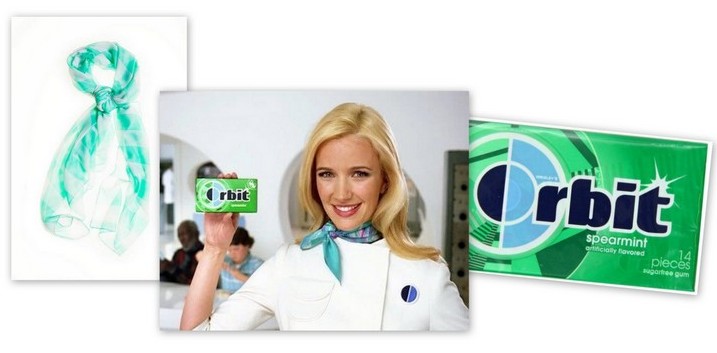 Style Traits: Clean and Crisp
For Work: Bright blue, green or winter white dress, and a fabulous blowout
Transformation:
White coat or blazer (print out and attach little Orbit "O")
Aqua or light blue scarf
Pack of Orbit gum
Audrey Hepburn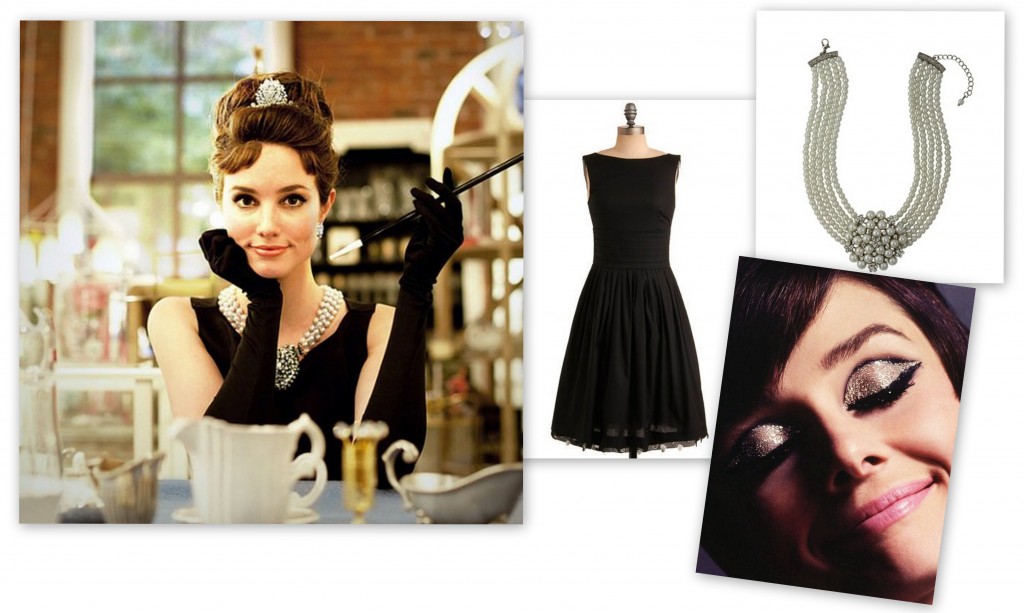 Style Traits: Elegant, classic, feminine
For Work: Black Dress and a bun (we recommend the sock bun)
Transformation:
Black Gloves
Big Pearl or Silver Necklace
Rhinestone hair jewel
Glitter and bold makeup
Pink Lipstick
Flo from Progressive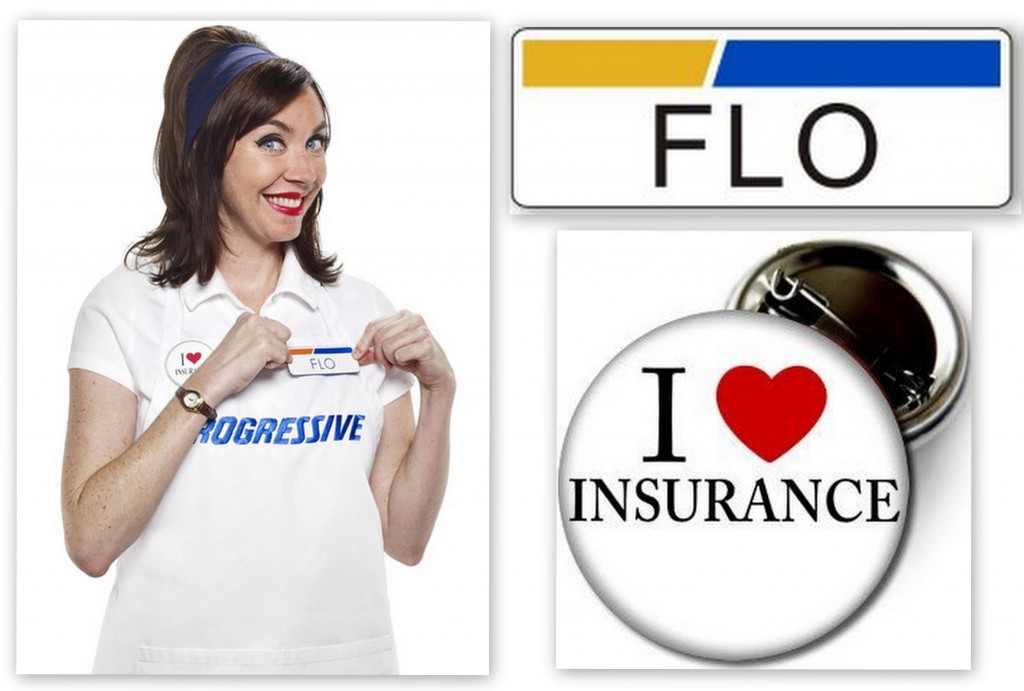 Style Trends: …white (and perky)
For Work: White t-shirt or collared shirt under an autumn-perfect sweater, paired with white jeans (embrace the style dare!)
Transformation:
White apron with "Progressive" logo
"I heart Insurance" Pin
Flo nametag
Blue headband (We recommend teasing your hair to get her bump!)
Red lipstick
Wednesday Addams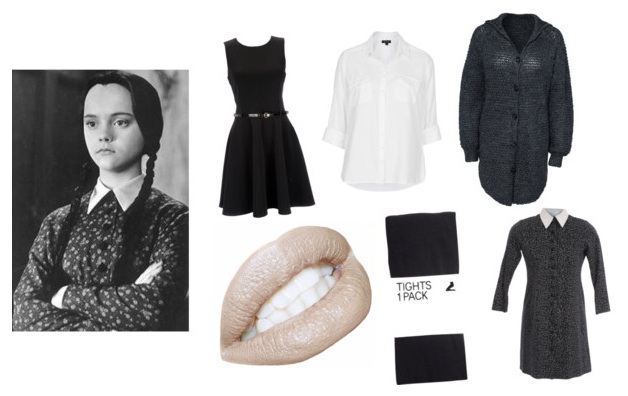 Style Traits: Dark, Black, Dull, Unimpressed
For Work: Black Dress and tights (optional white blouse under the dress)
Transformation:
White blouse (either under or over the dress)
Big grey sweater (over blouse)
Nude lips
2 braids
Trick or Treat FashioniSTAs!
Photo Credits:
amazon.com, costumzee.com, pintrest.com, polyvore.com, notdaydreams.blogspot.com, blog.couponsherpa.com, beautylish.com
Happy Halloween to all of you stylish candy-seekers! This is the occasion where what you wear really does matter the most, and now it's time for us to give your our best and worst picks. Some people really brought their A-game, whereas some either went a little too far (Coco), or not far enough (Nicky Hilton, I'm looking at you). From the celebrities to real girls, we sound off on all the costumes from this Halloween week.
Will and Kate Do Every Morning Show
It's simply amazing, the royal couple were able to make guest appearances on both the Today show and Live with Regis and Kelly. They were also able to magically transform themselves to look like the show hosts, dressing up as the royal couple on their wedding day. Is there anything this couple can't do?
While Regis (dressed as an uncanny version of Nick Lachey for the whole show) and Kelly earn big points for their adorable ode to the couple, the Today show really went all out. Fusing actual footage with their own scarily accurate reenactment of the royal wedding, we almost even bought Al Roker as Prince Harry. The cherry on top was the addition of Princesses Beatrice and Eugenie shouting, "Mummy sends her love!" Clearly the Today producers don't mess around when it comes to wedding reenactments, but the cuteness factor that Kelly and Nick doled out just couldn't be matched. Kelly was a natural wide-eyed version of Kate on her wedding day, staring at William lovingly (which we probably would do too if we were fake marrying Nick Lachey…can you tell we're secret 98 Degrees fans?). We have to give this one to Regis and Kelly's show (minus Regis), under the caveat that if Regis had been filling in as Wills, we might not have swooned as much.
Most Convincing: Holly Robinson Peete as Lil Wayne. The best costumes of the ones that you least expect from a person, after all this is Halloween where you get to be anybody for one night, and we've got to commend this girl on going for it. Are we the only ones who did a double-take when seeing these photos? This resemblance to the rapper was nothing if not uncanny, from the tattoo sleeves to the tattoo tears to the grill she managed to rustle up. Not only would we not know where to find this stuff, but we can't seem to figure out how to make that signature Lil Wayne face. And yes, we've been trying.
Most Original: How could we not give this award to one of our own? After seeing the costume our Nolita Manager, Tara (as seen on Bravo's "Fashion Hunters"), put together, we were having a style field day. Not only is this costume an original homage to the late and great actor, but we're loving the fact that she went for substance instead of something overdone. To top it off, these are all designer pieces that can easily be worn again. Leave it to Tara to make this Charlie Chaplin costume from pieces found in her own store. Her pants are Helmut Lang, the shirt is Steven Alan, the vest is Trina Turk. The blazer doesn't have a label, but according to Tara, it was "the cherry on top and TOTALLY completed the outfit because of the tailoring….[Charlie's] blazers were always cut up in the front!"
Cutest Couple: Sure you expect stars to go way over the top for Halloween, I mean they can definitely afford it and probably have some unbelievable costume hook ups, but sometimes simple is better.  Ali Larter and hubby Hayes MacArthur pull off bumblebee costumes in the best way possible.  She looks absolutely adorable with a disheveled bob and some kick ass tie up ankle boots, and props to him for not being scared to don a one piece yellow spandex suit.  Any man who goes to that length in order for the two of you to have matching costumes is definitely a keeper.
Creepiest Couple: Doug Hutchison dressed as his teenage wife, Courtney Stodden. Hypothetically speaking, if we were teenage girls who wanted to wear a scantily-clad costume, we might dress as Courtney Stodden. However, we can't seem to figure out what would possess a man over the age of 50 to dress like her. We get that he's into the whole underage, burlesque look, but we thought that only applied to his significant other. The only thing that creeps us out more is his wife's costume as a "sexy cheerleader." We won't mention what we thought she was going for…
Most Expected: Snookie as some sort of cheetah/cat creature? Sex kitten gone wrong? Head to toe fur, over the top makeup, fake nails (and hair) we know we can't really expect anything less from Snookie, but we're just not impressed with her outfit choice this year. Instead of getting all dolled up she kind of played it safe by looking, well, very much like she looks every other time she's out in public (albeit with a little more make up).  We think Halloween would have been a great excuse for her to break out of her mold and go for more of a subtle kind of sexy or be something more playful and less New Jersey-ish, like Princess Jasmine or Batman.
Real Life FashioniSTAs: Keeping up with the trend of making your own costume out of designer goods, we bring you two friends of our dear FashioniSTA Leslie. Dressed to kill (literally) as Bonnie and Clyde, they made these costumes from their own closets and from raiding consignment stores. Love it!
BEST (and SCARIEST!): Heidi Klum (as always).  No one puts in as much effort as she does, nor is anyone as original or creative. Runner-Up is Debra Messing as a Dia de Los Muertos character (pictured below).  Gotta love a costume that requires such lengthy make-up application! And that head piece!
WORST: Tie… J-Woww, for someone who makes as much as she does, you'd think she could afford a better costume than something from a Legs Avenue bag… why I expected more, though, is beyond me. Another misstep was Coco, that chick who was walking around with Ice-T (pictured below).  What was she?  Just some kind of failed version of "sexy"? Oh, she was supposed to be a sexy devil, that makes sense. Another shock was Bethenny Frankel as some kind of Hello Kitty concoction.  You are too old for that kind of thing, missy.
Finally, we leave you with what we find to be the most hilarious costume known to man: Kelly Ripa as a pageant toddler from Toddlers in Tiaras. Happy Halloween!