Styled by…Venture Travelist
Photos courtesy of Venture Travelist, taken by The Social Stylist
Welcome to the first edition of our Styled by... series where we'll be teaming up with our favorite local fashion gurus to bring you their amazing style tips and STA finds!  For our first Styled by…takeover we invited Regan, of the style and travel blog Venture Travelist,, to our 176 Newbury St. location in Boston to pull together her favorite pieces and dish on all things fashion just in time for the holiday season.  If you like what you see and want to shop more of Regan's Styled by Venture Travelist picks, head to the store to shop her curated rack or order pieces right over the phone!
First off, let's start with the fashion - how would you describe your personal style?
Laid-back chic, for sure. I err on the side of fun and comfortable, and I always like to add an unexpected twist — whether it be menswear, vintage jewelry, or even a groovy manicure.  My daily uniform consists of either a midi-skirt or skinny jeans, a t-shirt with a statement jacket or vest, and a great pair of sneakers.
What were your favorite STA finds?
Between a fabulous patterned 3.1 Phillip Lim sweater, an Isabel Marant embellished jacket and Rick Owens high tops, I was in statement piece heaven! This season I'm all about monochrome neutrals, clean lines, and finding that one stand-out item that is the centerpiece to your outfit. On the rack you'll see a lot of great neutral knits, streamlined pants, structured skirts, and statement pieces
What was the inspiration behind the outfits you styled?
For the first two looks, I really wanted something that embodied the weekend warrior. Whether you're suiting up for brunch, or chowing down wings and watching the game, these looks will keep you comfy and stylish. Bonus: Little to no work is required to transition from day-to-night, meaning maximizing your precious weekend hours just got even easier. For the last look, I had a holiday party in mind. Keeping with a neutral palette, you sure to stand out among the sea of black at any event your attending this season.
What should we keep in mind when choosing outfits this holiday season?
I have three pieces of advice. Numero uno: don't be afraid to get outside of your LBD comfort zone. Between pretty pastels and pop-art patterned dresses, there are plenty of ways to make a statement at a holiday party. Secondly, don't be afraid to rock a great pair of oxfords or flats this season. Your feet will not only thank you five hours into your company holiday party, but you will have a far less treacherous walk when Mother Nature coats the sidewalks with ice and snow. And last but not least, why not rock a great skirt and top as opposed to a dress this year? There are so many chic skirts floating around this season that will elevate your holiday style from expected to exceptional!
Who are your style influencers and what are your favorite must-stop shops?
Leandra Medine from Man Repeller has always been a favorite of mine. She knows that it's not just about the clothes, but about the attitude as well. Other influencers would have to be Aimee from Song of Style, Julie from Sincerely Jules, and Jessica from Tuula Vintage (she has great travel style!). As a blogger, if you have a unique point of view, I'm interested. My favorite places  to shop are Steven Alan, Intermix, Zara, and STA, of course!
Give us a sneak peak behind your daily routine…
I work from home, so my day usually starts in my home office editing photos or blog posts followed by a mid-morning workout at my gym down the street. From there, I could be off meeting with existing or potential new clients, taking photos, attending networking luncheons (I love working lunches at Bistro du Midi), etc. During the week, I try to make it to the Museum of Fine Arts at least once for an hour or two — it helps keep those creative juices flowing. I do some of my best work at night, so between ordering Genki Ya for the third time that week and writing in front of my fireplace, my nights are usually pretty well taken care of.
And last but not least, the question we are all dying to know - what's one item in your closet you've happily splurged on?
I recently splurged on a timeless Chloé Baylee bag. I think handbags and shoes are the best investments — they have the ability to elevate any outfit. Items where I usually hold the purse strings a little tighter are when I'm shopping for funky costume jewelry or pieces that are a bit trendier. You won't catch me dropping two grand on harem sweatpants or leopard-print ankle booties anytime soon. (EDITORS NOTE - snag the same Chloe Baylee bag in red at 176 Newbury St!)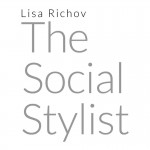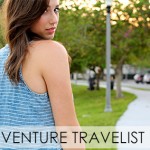 Comments are closed.