And the Oscar goes to… Neutral!
A week ago today, our favorite stars walked The Academy Awards' red carpet in hopes of obtaining the ever coveted Oscar. Not only is this exciting in itself, but what designers the stars are going to wear keeps us on the tips of our toes. Believe it or not, this sets the pace for the color of the season. There was a whole lot of sparkle on the red carpet, but mostly (and successfully) in neutral tones. What's great about neutral tones is that it allows the dress to be more intricate and interesting without being too overwhelming. Take Lupita Nyong'o's show stopping Calvin Klein dress completely covered in pearls. If this dress was (let's say) in red, it wouldn't have been as impactful because it would have been distracting. Same goes for Lady Gaga and Zendaya's frocks. The sleeves wouldn't have been as sultry and interesting if it weren't for dreamy white.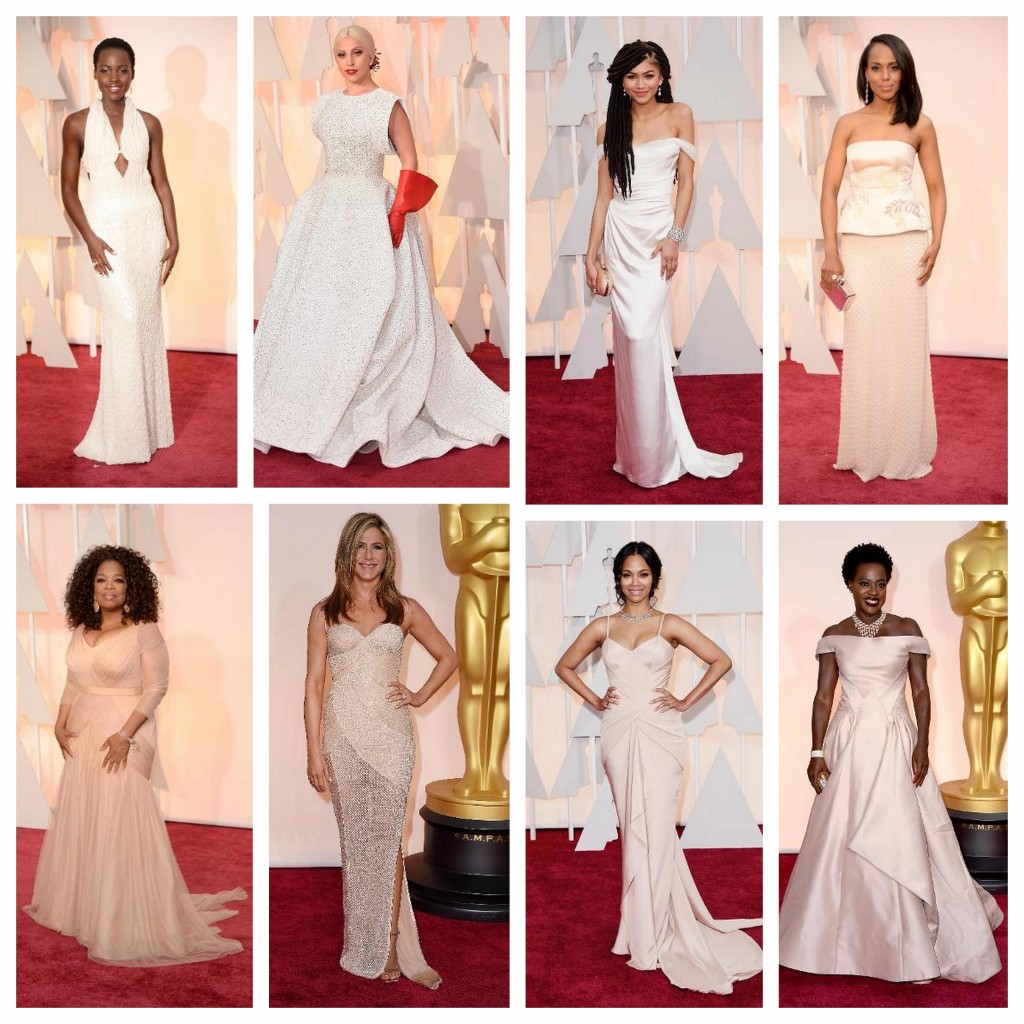 What do you think of a neutral color palette? Will you be sporting it come spring? Sound off in the comments!
~Taylor, fashioniSTA
Photo Credit: Yahoo Style
Comments are closed.