Posts tagged
blue
To pick a "best-dressed" from the Grammys has always seemed like an overly ambitious decision to make.  So many stars, so many designers, so many styles who could possibly pick one (or ten) favorites? But from all the looks, there was one that stood out to inspire a unique addition to our wardrobes.  The look we can't wait to embrace was inspired by none other than the sensational Katy Perry.  Katy's unique Valentino dress on the red carpet (the dress that opened Valentino's spring 2014 show in Paris) and her stunning ice blue gown for the after party had one thing in common - tulle.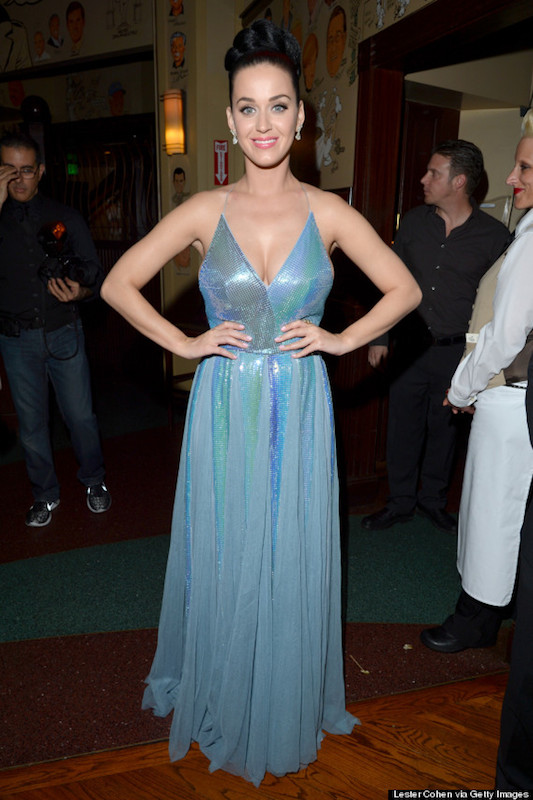 A tulle skirt is definitely the easiest way to incorporate this fairytale fabric.  While the texture itself is whimsical and bold, we like the look of pairing it with a toned down piece like denim or a sweater.  For a more versatile approach, a tulle top is great for layering!  Make it the top layer over a camisole, or the bottom layer under a sweater or jacket.  But wait, it gets better.  Tulle is a great option for this time of year, where it's no longer the cozy holidays, but not yet springtime sunshine.  Tulle's elegant flair hints at the remnants of winter, while its femininity calls for the beauty of springtime.
We can't wait to try incorporate a touch of tulle to our looks!  Thanks Katy Perry for the inspiration, I hope we can rock it as well as you do!
Photos from pintrest.com and huffingtonpost.com
Fashionistas, we all know neutral doesn't mean boring.  This season especially, Pantone has introduced some enchanting new shades to change up your usual neutral looks.
Pantone's new take on neutrals can turn your look from basic to fashion forward without being flashy.  The calm lush shade of deep lichen is perfect for an earthy yet edgy feel.  The smoky turbulence shade is cool yet sophisticated.  And the ever smooth and sensational shade of brown is carafe, for a classic and upscale look.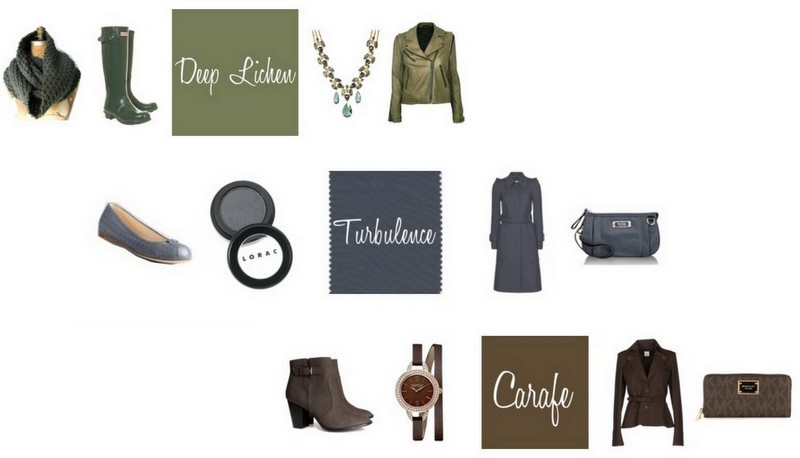 We can't get enough of these fresh non-traditional neutrals.  Pantone also features subtle yet stunning jewel tones and vivid, upbeat brights in this season's palate, which beautifully enhance the neutral hues.

The new neutral shades are a great way to change up your usual black, navy, brown, or khaki go-to's.  Mix and match them together or pair them with Pantone's Fall 2013 jewel tones and brights.  You can do just a splash of color or go all out, whatever your mood may inspire.

We love these fashionista's color combos!  The turbulence coat with an acai pant is perfect for a cool, urban look.  Pairing carafe tights with a samba skirt perfectly embraces the warm, fall feel.  Get the rustic, yet chic, style with a deep lichen skirt and a pop of color, like a samba cross-body bag.  And finally, we are loving the layering of a lichen green jacket over a vibrant color like koi!
Get creative!  These hues can mix and match to best embrace your unique and stunning style.
~Anne, fashioniSTA
Photo Credits: polyvore.com, pantone.com, pintrest.com

It's all about the red, white and blue! Designer Tommy Hilfiger, who incorporates these iconic colors into so many of his designs said, "these colors reflect freedom, optimism and a youthful spirit," and we couldn't agree more.  On this holiday, whether your celebrating at a cookout with your family or heading to the beach, one look we recommend trying is a nautical style.  But don't forget, you're not the only fashionista limited to this color pallet, so try to find a way to make your look unique!
A great and easy way to incorporate blue into your outfit is adding anything denim.  Whether it be your favorite pair of blue jeans, or a chambray top over a blouse, denim is always a safe go-to.  If you're attending a party a bit too formal for denim, a navy dress, skirt, or pair of high-waisted shorts are other great options.
If your closet is not full of bold, red items,  there are plenty of ways to add a splash of red into your look.  Bold red accessories, like a statement necklace are a great option.  A more casual outfit could be completed with a simple red scarf or headband.  As you put the final touches on your look, we recommend trying a bright red lip or polish.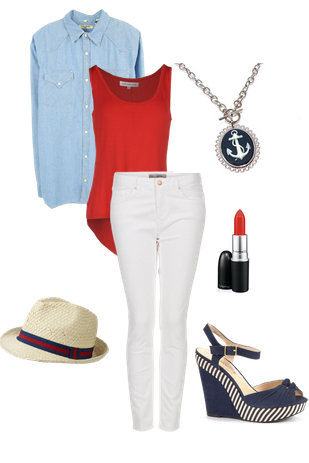 If there is any holiday when you should rock your favorite white jeans, it is this one! A white sundress is also a great option, or if your outfit is already complete, bring along a plain white sweater or blazer to throw on, in case it gets chilly for the fireworks.
Rocking this patriotic color combo is not limited to just the 4th, its a classic style all summer!  When putting something together for the fourth, just keep in mind there are no rules! You certainly don't have to balance out how much of each color you incorporate, we love when a simple belt or jacket pulls it all together. Here's a casual outfit we put together using some plain and popular items this summer.
The opportunities to be festive this fourth are endless, so try to be a fun, unique, and patriotic fashionista this Independence Day. And remember, every STA store has tons of options, just waiting to be worn for the 4th!
-Catherine, fashioniSTA
(image credits: facebook.com/STAconsignment, polyvore.com)