Tricks of the Trend: A Stacked Wrist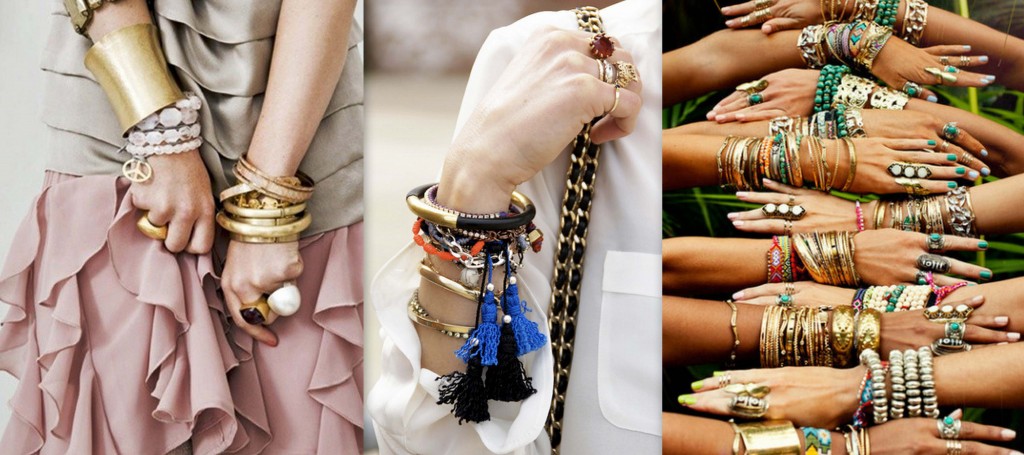 When I was growing up, I would always raid my Mom's jewelry box (I still do, but that's besides the point). I'd borrow (and sometimes steal) anything from her lot of fashion jewelry, but her David Yurman collection was always off limits. To this day, I still idolize her DY pieces. So, I started my very own bracelet collection with a classic cable buckle bracelet by David Yurman.
As much as I love DY, I wanted to add more trendy pieces to my stack. I recently added a John Hardy bracelet that is definitely more of an art piece. The moral of the story is that the true trick to creating a stacked wrist is to make it your own collection and personal story! Whether you like gold and silver or color and stones, this is a way for you to emulate your unique style.
I promise that once you start your stacked wrist, you will not want to stop. It is all about the thrill in finding the next piece that will bring your current pieces instant harmony. I loved looking for pieces to add to my stack when I studied abroad. I found python bracelets in an Italian leather school and bought three in different colors just because. The next time you travel, you definitely have to try this!
If you're looking for a quick way to create a stack, Alex and Ani offers a wide variety of stackable bracelets that vary in price from $28 - 375. The bracelets even have special meanings behind each charm. There really are so many different options of colors and styles. These are great, sentimental gifts too for the bracelet collector in your life (boyfriends take note).
So, what kind of story will your stacked wrist tell? Tell me your stories below!
~Taylor, fashioniSTA
Photos taken from Pinterest.com
Comments are closed.