Posts tagged
emerald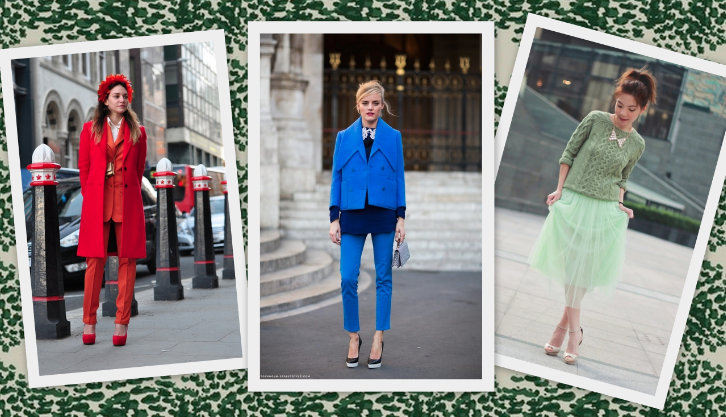 Last week, we focused on monochrome looks in their most classic form: black and white. Dressing in just one color can be daunting, so starting with all-black or all-white ensembles is a great way to experiment with the monochrome trend. But now that we're a little more comfortable with the look, why should we just limit ourselves to black and white? As we enter into spring, we want our outfits to reflect our sunnier moods—that means color, and lots of it!
Once you've mastered black and white, try out a monochrome look in one of spring's hottest colors; my favorites are emerald, blue-green, or orange, but don't be afraid to try something new! The most important part of putting together a colorful monochrome look is to wear the color in a variety of tones—make sure your look isn't matchy-matchy and stay away from choosing all pieces that are too similar in shade.
For a casual day-to-day look, choose one piece of clothing in a bright color and build the rest of your outfit around it. Try pairing a pale blue silk blouse with a pair of electric blue pants and accessorize with a navy blazer or a patterned blue scarf. Choosing a suit in a bright color (as seen above) is an even bolder way to try this trend, just make sure your accessories and other components aren't the identical shade as the suit. To transition the outfit to evening, add a brightly colored clutch or a vibrant pair of blue pumps to your ensemble. Color-coordinating your accessories to your outfit is an absolute must with this trend.
The key to wearing colorful monochrome is not being afraid to experiment; just because you're limited to one color doesn't mean you can't play around with different shades and patterns! Step into spring in a fun, colorful monochrome look-you'll be sure to stand out!
~Alyssa, fashioniSTA
(Image credits for collage: www.nyanzi.com, carolinesmode.com, www.asos.com)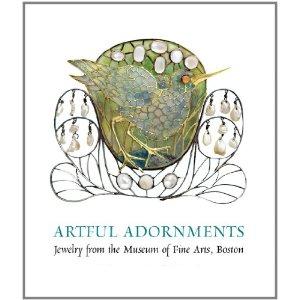 Once upon a time, feathers, claws, coral, and rock crystals drew as much attention as that huge rock on your neighbor's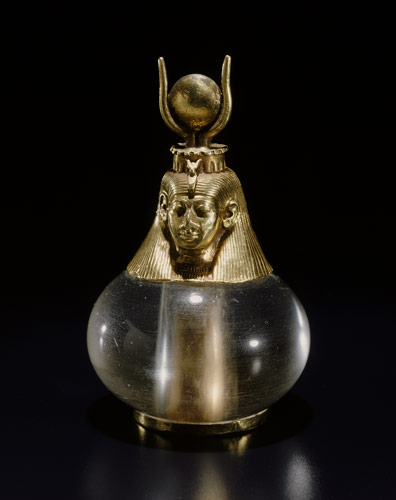 finger. These crazy pieces were used as a sort of silent communication system, stating your status to all who passed by. B.C.-era bling also served to be personally symbolic, seen as protective charms that could keep the wearer from harm. Since then, jewelry has evolved into fashionable accents viewed less as status symbols (engagement rings aside) or Harry-Potter-esque amulets and more as little "pops" we add to our daily wardrobe to pull ourselves together.
But jewelry as… art? If your love of all things sparkly goes beyond the typical gal's "these earrings go with this outfit" mindset, then you will be blown away by the Boston Museum of Fine Arts most recent exhibition. Jewels, Gems, and Treasures: Ancient to Modern opened on July 19th, showcasing about 75 pieces dating from 2400 BC to 2003. This exhibition ushers in the inauguration of the MFA's new "Rita J. and Stanley H. Kaplan Family Foundation Gallery," which promises to be a home for thematic rotating jewelry shows.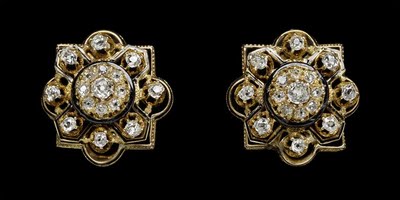 Among the standout pieces of historical value are a diamond earring/enamel brooch set from the 1860's (right), worn by Mary Todd Lincoln as she mourned her presidential husband; a diamond earring/necklace Tiffany set (now considered to be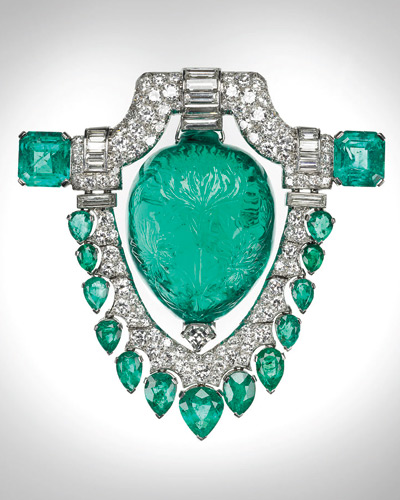 one of the oldest surviving American-made necklaces) given by gun tycoon Samuel Colt in 1856 to his bride; enameled cuff bracelets which once belonged to Coco Chanel; cereal heiress Marjorie Merriweather Post's platinum-diamond- emerald brooch; six deity-topped pendants previously owned by Nubian queens (above, right); and a brooch-and-earrings set adorned with taxidermy hummingbirds (below), which were all the rage in 1860's England. This already-impressive list excludes the scores of art deco pieces on display by contemporary artisans. You'll have to see them all for yourself!
The MFA's new gallery marks the first exhibition dedicated entirely to jewelry at a major U.S. art museum. "This seems to be as significant as when art museums began having departments and curators for textiles," says Marjorie Schwarzer, author of Riches, Rivals, and Radicals: 100 Years of Museums in America. "It's taking these art forms that were considered 'craft' and then were considered 'women's arts' and elevating them to fine art." As Ruth Peltason, author of Living Jewels: Masterpieces from Nature: Coral, Pearls, Horn, Shell, Wood & Other Exotica points out, "if we can get intelligent people talking to us about jewelry, then we won't just see it as 'would I wear that ring?' or 'gee, I'd like to own that necklace.' Instead, we can look at it as something of its time and ask 'Who are those great makers? Who are those great artists?'"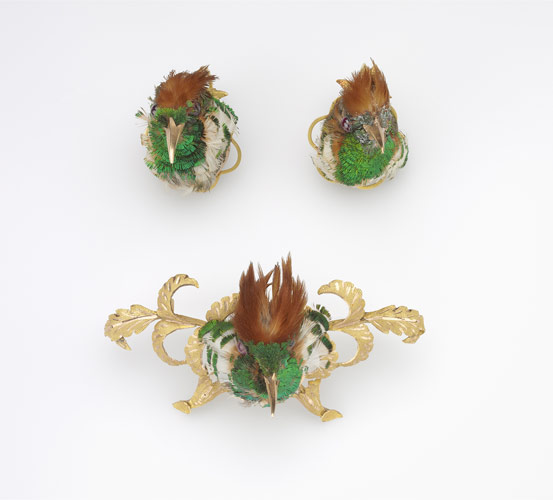 From a fashioniSTA's standpoint, it's all about staying ahead of the trends. After all, history repeats itself on the runway! By visiting an exhibit like this, you can ogle the jewelry from hundreds of years ago and compare it to what we are wearing today, seeing how these pieces continue to inspire our current styles. Prepare yourself to be dazzled as well as inspired. If you're in the Boston area, be sure to check out this breathtaking exhibition, on display through November 25th.
~Kim, Store Manager - Harvard Square/FashioniSTA