Baby Got Back[Packs]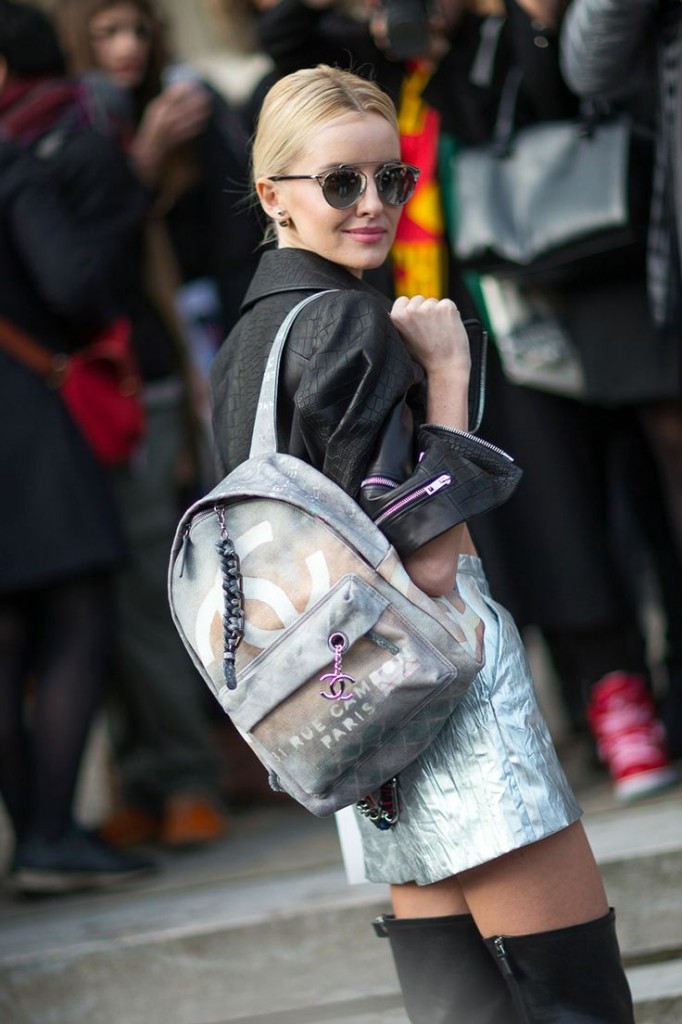 Hate to say it, but back to school is quickly approaching! That's means that it's time for all of the kiddos to go back to class. I take my computer everywhere, especially when I was in school. Cramming that and my books into an oversized tote bag and luging it onto one shoulder to walk to class (let's face it) sucked. I finally settled for your typical, black North Face backpack. It saved my back, but definitely downgraded how I felt about my overall look. Who likes wearing a sundress with a big, black backpack? Not me!
I do wish that Chanel had sent their coveted, canvas graffiti backpack down their runway when I was in school. It would have made me feel so much cooler rocking a backpack. I shouldn't give all of the credit to Chanel for an amazing backpack though. We have had gorgeous Louis Vuitton backpacks at our locations.
If you are looking to splurge on a designer backpack, consignment is an avenue that you will want to visit. At STA, we get designer handbags from new to vintage and everything in between. Also, I personally feel like I would want to spend a little less money on an item that will be thrown around and weighed down by my things. Besides, who doesn't love an amazing find that costs way less than the retail price? WE DO!
So, what do you think about backpacks? Sound off below!
Photo Credit: Harper's Bazaar
Comments are closed.