Posts tagged
actress
Yes, we all saw the overwhelmingly unanimous decision that Lupita Nyong'o was the best dressed at the 2014 Golden Globes.  But dear fashion magazines, how is that supposed to help us?  I'm sorry but we are not about to try to pull off a fire engine red cape.  We're looking to these celebrities not just to adore their glamorous wardrobes, but for style inspiration!  Luckily many other stars among the best dressed flaunted styles that we can't wait to try.  Here are our favorite looks from the 2014 Golden Globes to inspire our every day style.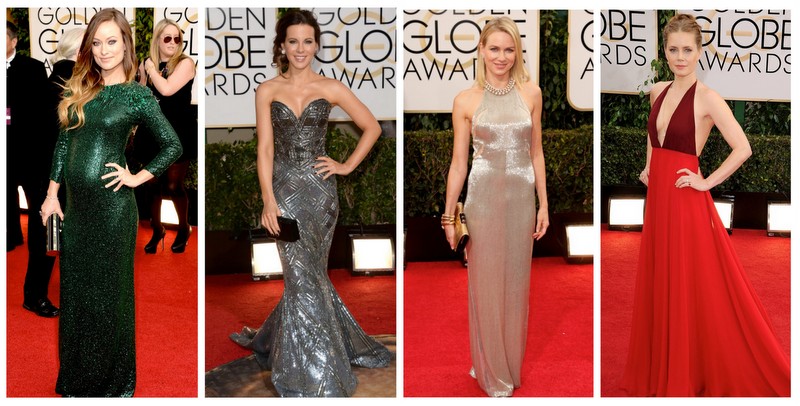 1. Olivia Wilde
Designer: Gucci Premiere
Inspiration: Emerald Green
With a color like this, we just can't take our eyes off her.  So why not try to incorporate such an eye-catching color into your wardrobe?  We love the idea of adding a pop of emerald green to your go-to looks. To add a little zest to your casual every day wear, how about shimmering emerald heels?  Or glittering emerald nails anyone?
2. Kate Beckinsale
Designer: Zuhair Murad
Inspiration: Beaded Texture
There is just something so glamorous about beaded texturing.   Kate's beaded gunmetal gown turned a simple metallic dress into a spectacular work of art.  We love this look so much that we are determined to add more beaded accents to our wardrobe.  Whether it be a touch of beads in a headband or a beaded skirt, the texture give the piece a one-of-a-kind, hand made feeling.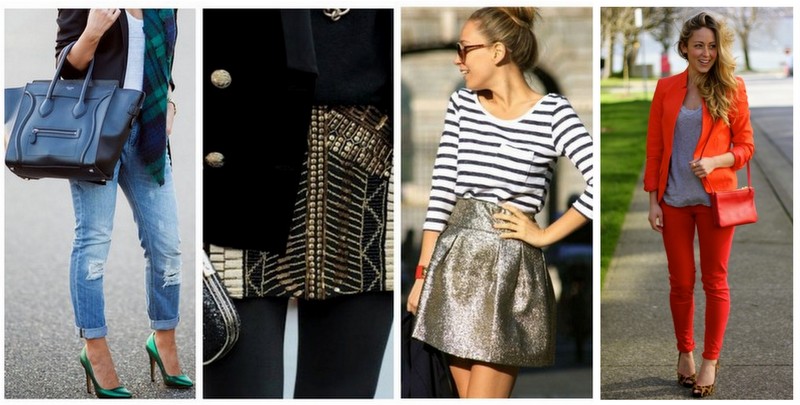 3. Naomi Watts
Designer: Tom Ford
Inspiration: White Gold
While many fear light hues will wash them out, Naomi shone brilliantly in her embroidered, white gold gown.  We can't get enough of this color for its ability to add some shine to winter outfits without going all out holiday sparkle.  The elegance of white gold is perfect for a blouse, for a sophisticated look without being stuffy.  On a more casual note, we love this white gold shimmer skirt with a laid back T-shirt.  It's just enough to sparkle without wearing sequins.  White gold's versatility makes it a great piece to wear when dressing up or down.
4. Amy Adams
Designer: Valentino Couture
Inspiration: Minimalism
Talk about a statement!  We are drooling over Amy's plunging neckline and the ruby red color.  In fact, the outfit is so stunning that she felt no need to over accessorize.  We'll take a page from Amy's book and say, let your outfit do the talking!  While it's fun to dress up a simple outfit with bold accessories, the opposite can be just as appealing.  When it comes to a bold style, own it!  Don't let accessories distract from your sleek outfit.  Like Amy, rather than sport bold jewelry, rock a bold color (and we love the idea of red and maroon)!  We love this eye opening idea.  Sometimes less is more.
Photo Credits: Pintrest.com, Vogue.com, eonline.com, Huffingtonpost.com