Posts tagged
inspired
To pick a "best-dressed" from the Grammys has always seemed like an overly ambitious decision to make.  So many stars, so many designers, so many styles who could possibly pick one (or ten) favorites? But from all the looks, there was one that stood out to inspire a unique addition to our wardrobes.  The look we can't wait to embrace was inspired by none other than the sensational Katy Perry.  Katy's unique Valentino dress on the red carpet (the dress that opened Valentino's spring 2014 show in Paris) and her stunning ice blue gown for the after party had one thing in common - tulle.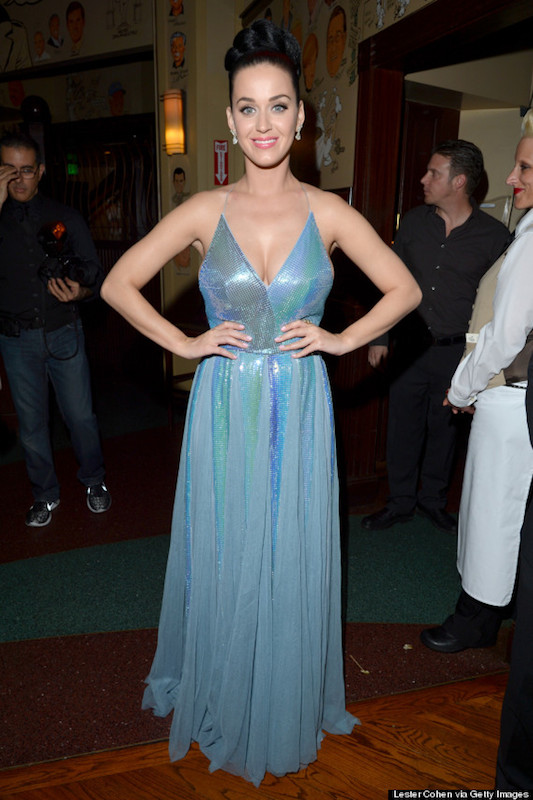 A tulle skirt is definitely the easiest way to incorporate this fairytale fabric.  While the texture itself is whimsical and bold, we like the look of pairing it with a toned down piece like denim or a sweater.  For a more versatile approach, a tulle top is great for layering!  Make it the top layer over a camisole, or the bottom layer under a sweater or jacket.  But wait, it gets better.  Tulle is a great option for this time of year, where it's no longer the cozy holidays, but not yet springtime sunshine.  Tulle's elegant flair hints at the remnants of winter, while its femininity calls for the beauty of springtime.
We can't wait to try incorporate a touch of tulle to our looks!  Thanks Katy Perry for the inspiration, I hope we can rock it as well as you do!
Photos from pintrest.com and huffingtonpost.com