Posts tagged
wrap dress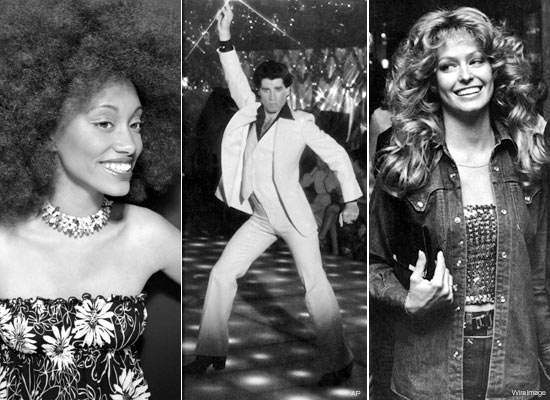 As the summer crawls to an end, we realize that the time is nigh to re-evaluate our wardrobe. How can you even begin to fathom stretching those summer must-haves into an autumn-appropriate wardrobe? Which easy breezy trends will have to hit the storage bin and which ones can be expected to transition into fall?
Fortunately for all of us fashioniSTAs, the biggest summer trend shows no signs of slowing down. Don't box up those platforms just yet; it appears that the '70s are here to stay. This upcoming season, it's all about re-inventing your mother's wardrobe — time to transition the spirit of the '70s into the spirit of the season! Grab your gold, dig that denim, and get crazy with the crotchet!
Take it from Gregg Andrews, Nordstrom Fashion Director: "There were a lot of beautiful, chic clothes from the '70s and a lot of people forget that. There was a great feeling of luxury and little bit of decadence, but it was more about a lifestyle than the way you dress."
So while the designs from the Disco Decade continue to make waves on the runways , here are a few key elements to work into your fall closet this season: wide collars, flared or wide leg trousers with high waists, maxi hems, floppy hats, wraps, crochet and embroidery, denim-on-denim, one-shoulder pieces, big prints (especially paisley), and stripes in multiple colors.
Of course, reading about the trends isn't as fun as actually seeing how to piece these all together… so let STA be your guide! Check out these looks, pulled from the racks of our Harvard Square location! Add a denim jacket and you're good to go!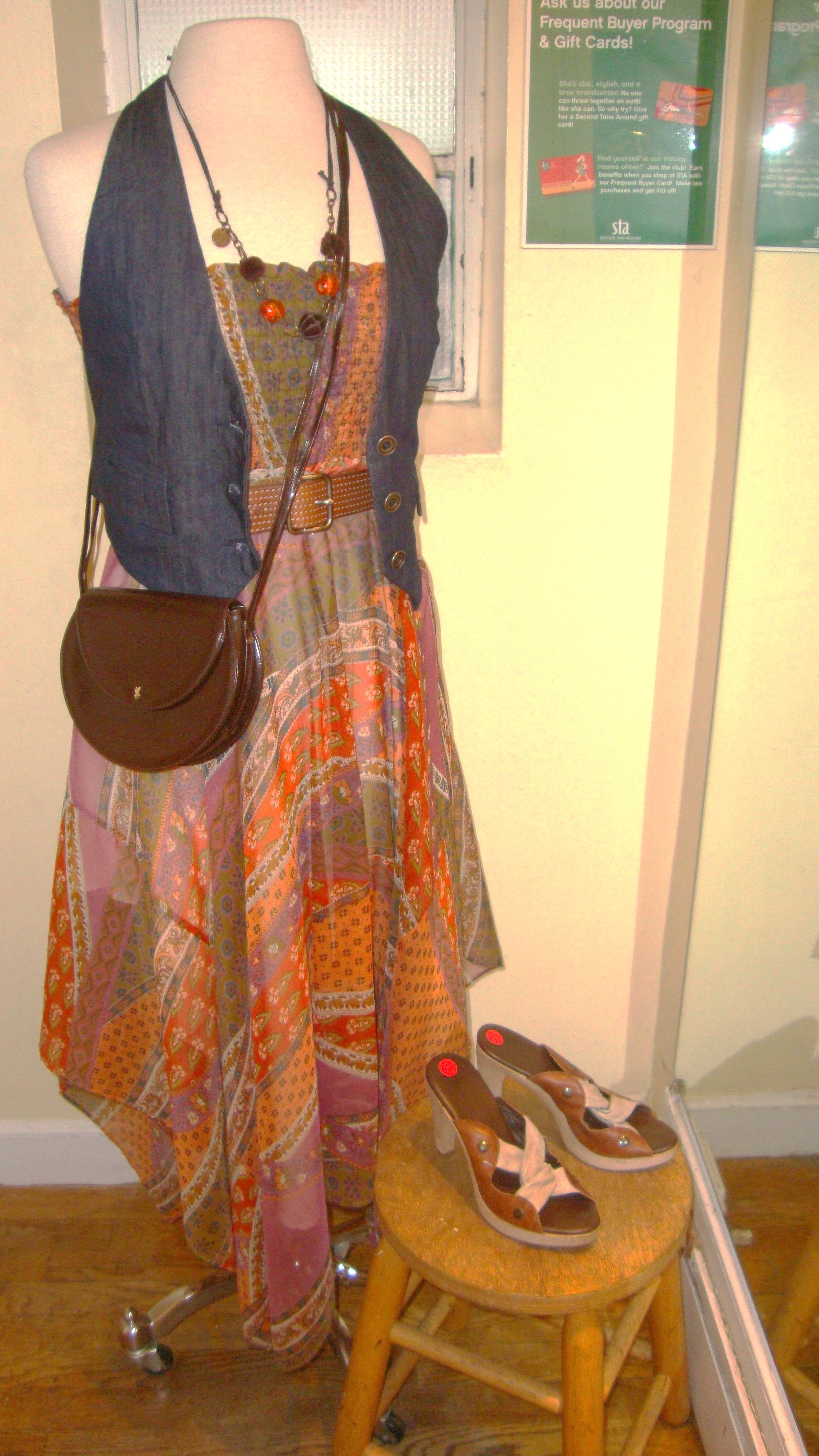 Dress: What Goes Around Comes Around (size S) $79 / Vest: Club Monaco (size S) NWT! $25 / Bead & Crotchet Necklace: $12 / Leather Belt: $15 / Vintage Yves St. Laurent Bag: $79 / Cynthia Vincent Slides (size 6.5) $69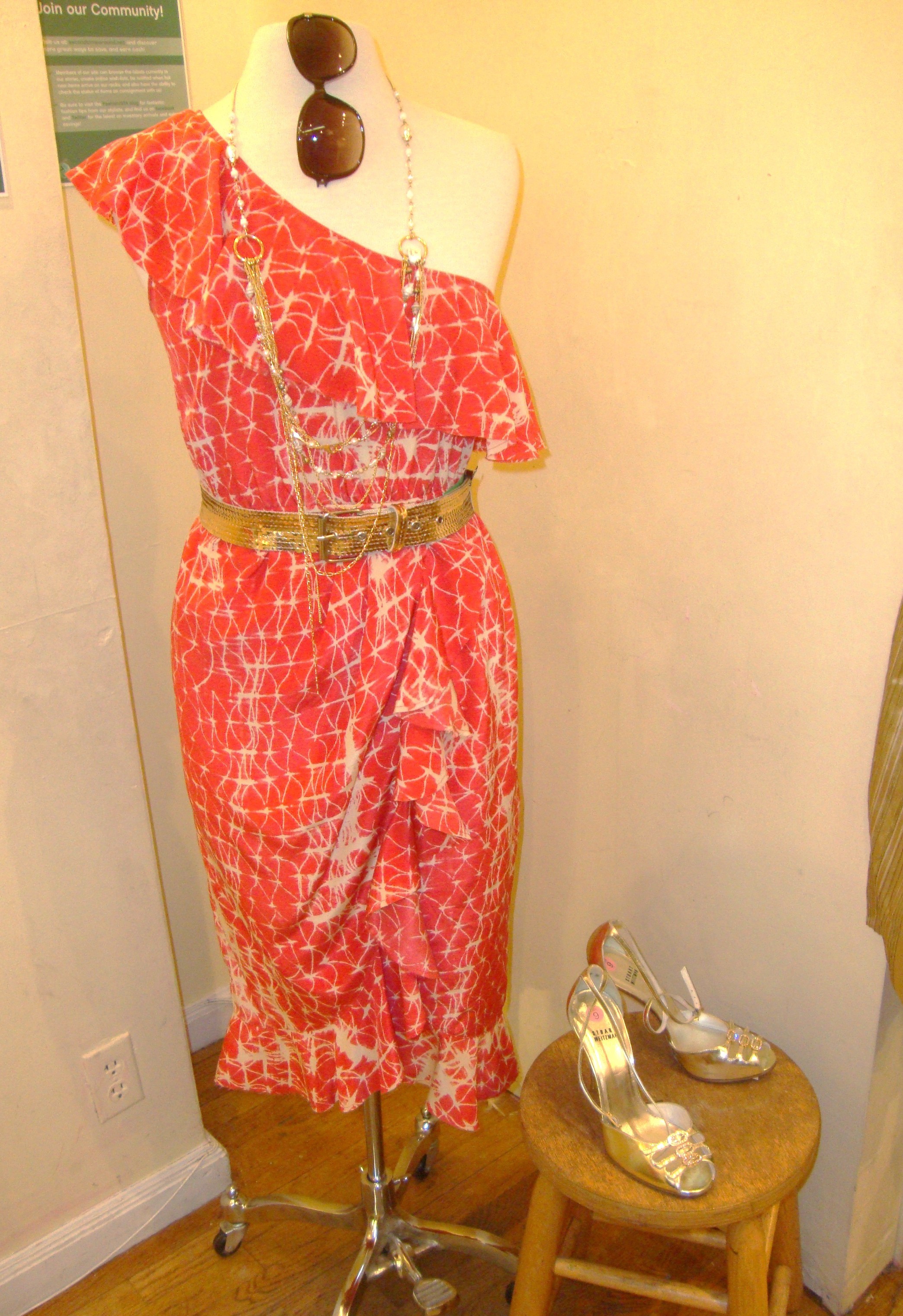 Gryphon Dress (size M) $89 / Necklace: $9 / Sequin Belt: $15 / Stuart Weitzman Sandals (size 9) $89 / Jessica Simpson Sunglasses: $19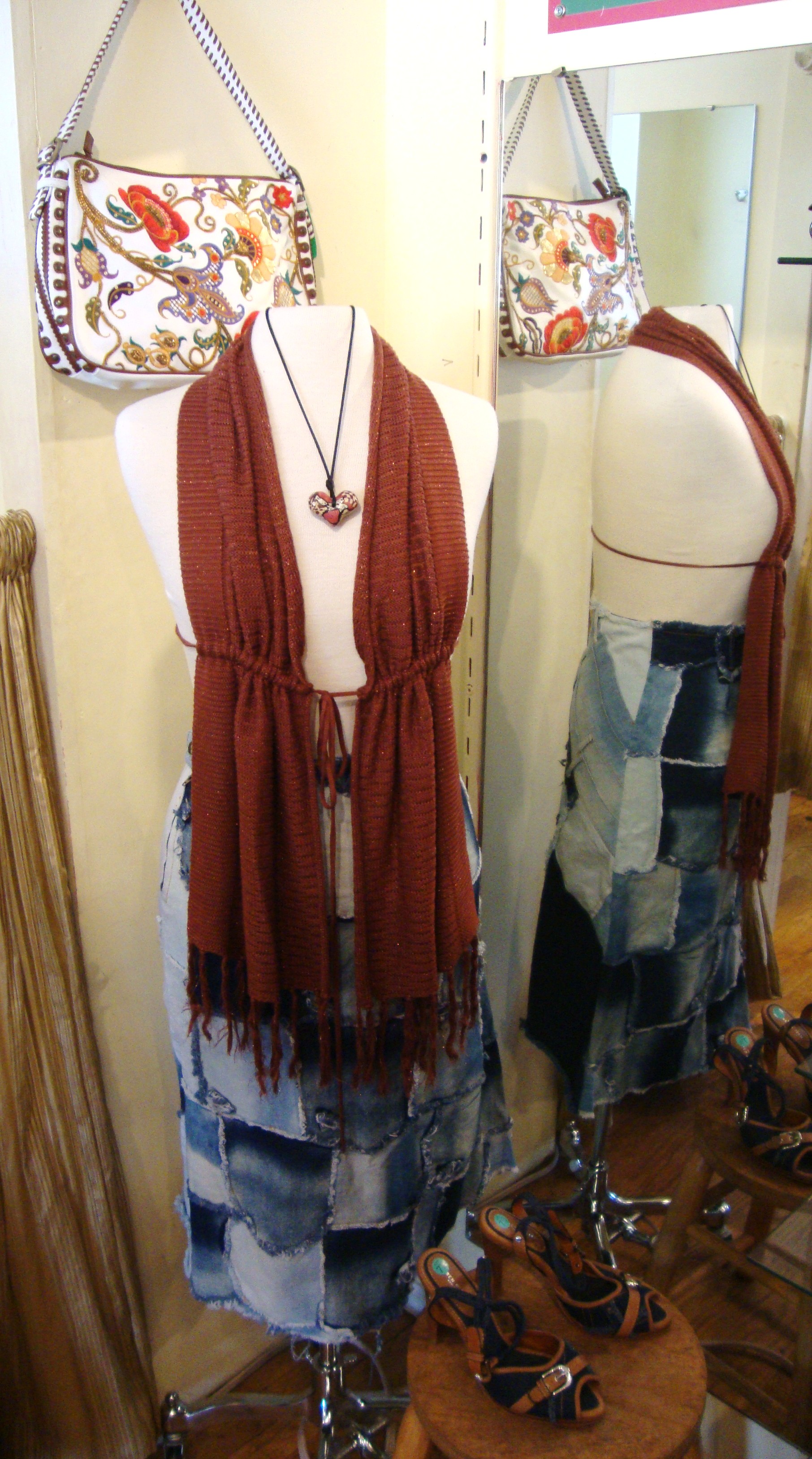 Arden B. Knit Halter (size S) $19 / Patchwork Denim Skirt (size S) $15 / Rope and Clay Necklace: $10 / Isabella Fiore Embroidered Bag: $99 / Karen Millen Sandals (size 7.5) $69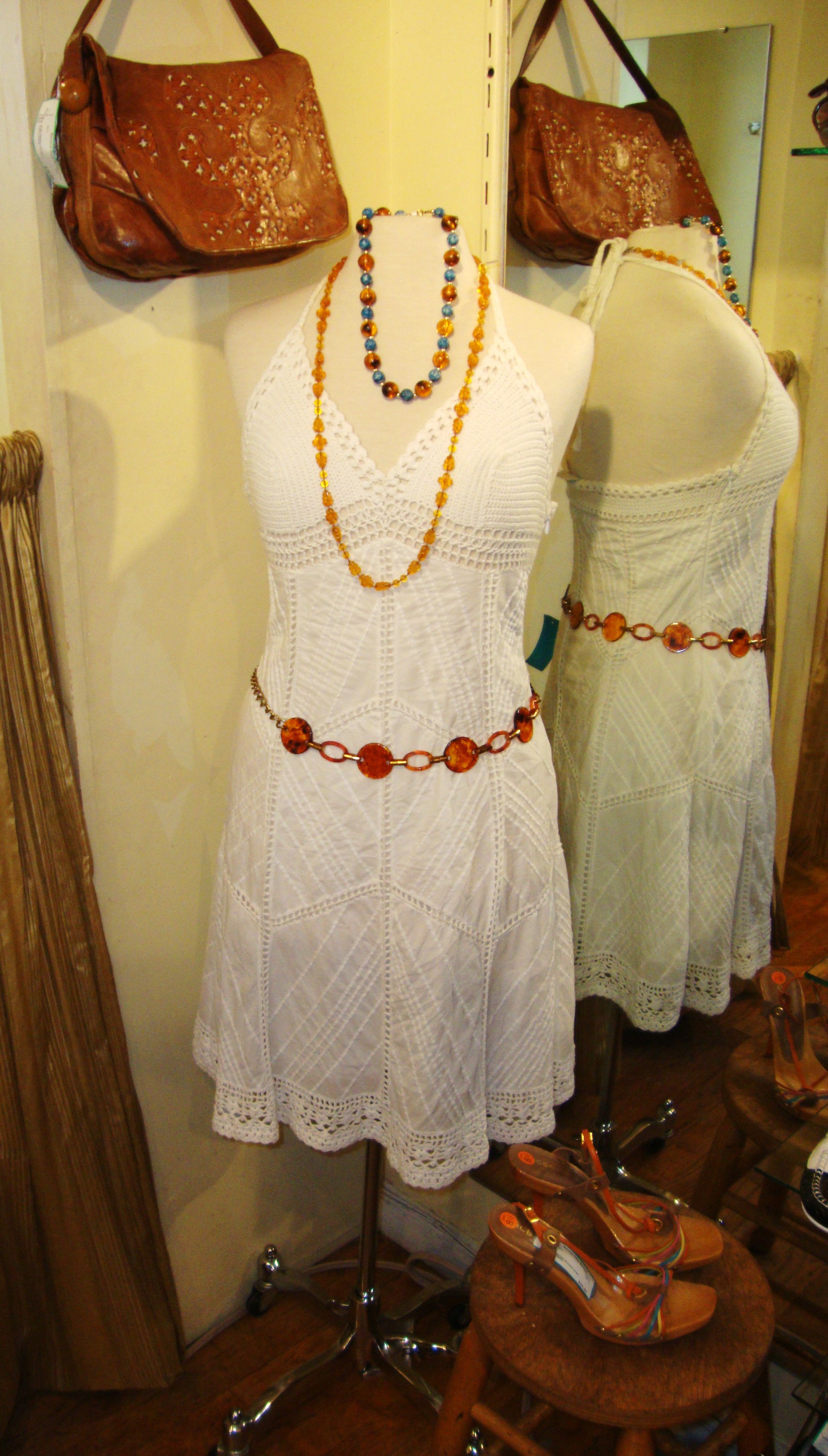 BCBG MaxAzria Crotchet Halter Dress (size M) $49 / Carlos Falchi Bag: $79 / BCBGirls Sandal (size 8.5) $39 / Necklaces: $6 & $12 / Belt: $15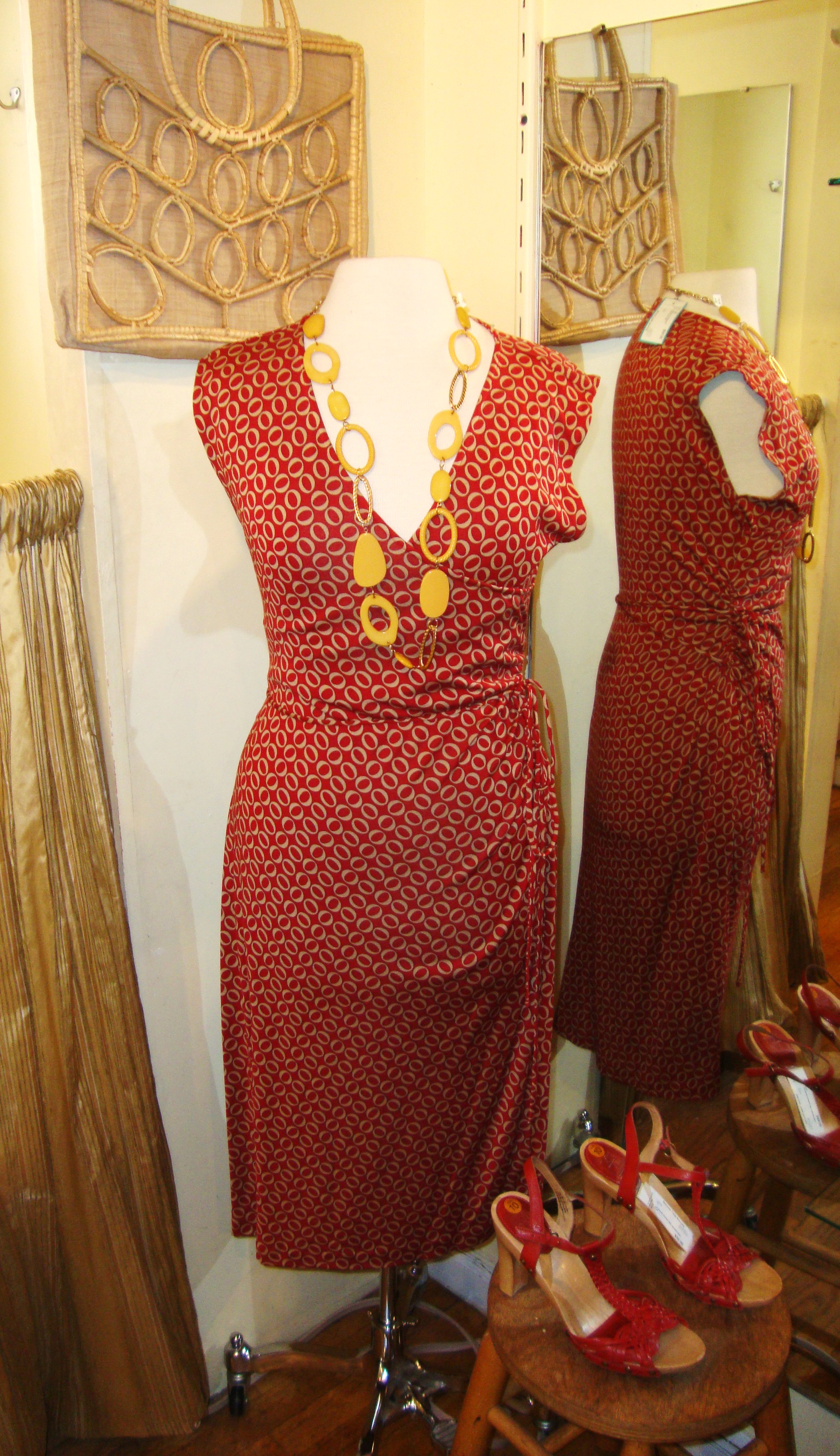 Diane von Furstenberg Wrap Dress (size 10) $69 / Plastic Necklace: $9 / Frye Sandal (size 10) $59 / Vintage Bag: $15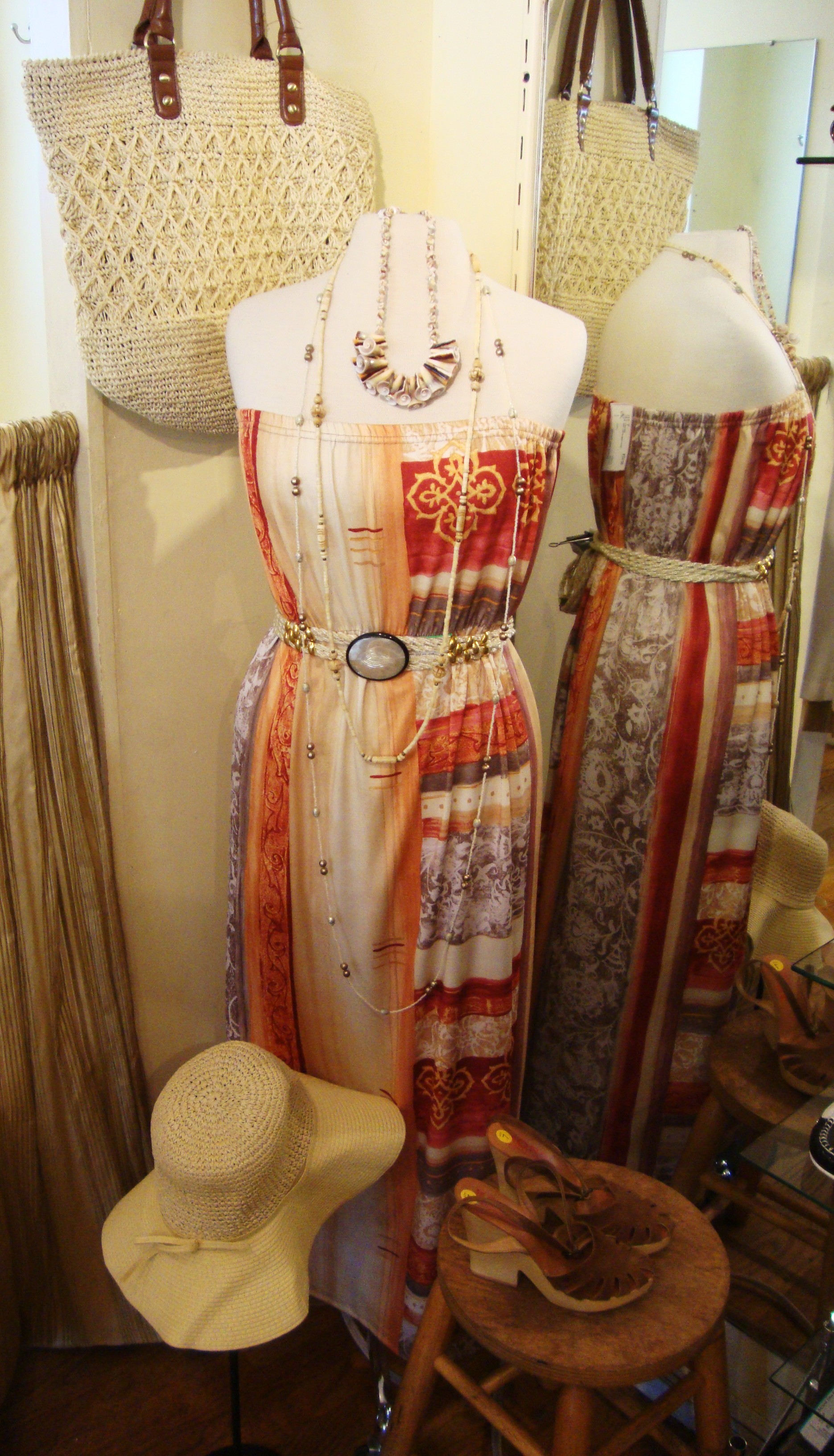 L'Amadei Maxi Dress (size L) $25 / Necklaces: $8 & $14 / Rope Belt: $15 / Kors by Michael Kors Sandal (size 7) $79 / Vintage Tote: $15 / Straw Hat: $15
~Kim, FashioniSTA/Harvard Square Store Manager
Spotlight on: Diane von Furstenberg
"It's more important than ever to have confidence," says Diane von Furstenberg, creator of the clingy wrap dress so symbolic of 1970s fashion that it hangs in the Smithsonian Institution. "Confidence created these clothes. Confidence created these women."  When the dress first became en vogue almost forty years ago, it allowed women to embrace their sensual side, regardless of body type, while still looking polished and professional.  Today the DVF brand stands strong as evidence of a fashion concept that has transformed the way women think and feel about clothing.
Fashion historians credit Furstenberg for reinventing the timeless wrap to make it work for the modern woman.  In a decade when many women were entering the work force while also reveling in a new found feminine freedom, the affordable dress became a symbol of liberation. With little time to focus on themselves, a girl could feel put-together with little effort.
Now in her mid-60s, Furstenberg has seen her business skyrocket in the 1970s, crash in the '80s and, unpredictably, thrive today. Helping the resurgence is the creativity expressed in the design and marketing of the clothes; the line has over time expanded to include staple garments such as tops, pants, and accessories.  The wrap dresses have also evolved, depending on trends. When mini dresses were popular, the hemlines went up. When kimono-inspired obi belts were all the rage, out came dresses with obi belts.
Ms. von Furstenberg says it is important to fill a niche rather than to aim to be a brand that is everything to everyone. Her own specialty is feminine yet comfortable women's fashion.
"I am not interested in making children's clothes," she says. "I want little girls to want to grow up to wear the clothes. I do not want to do men's clothes. My mission in life, what I understand in life, is women. I wanted to be a certain kind of a woman. I became that kind of a woman."
Currently at our Harvard Square location, we have a multitude of consigned DVF pieces ranging from that quintessential wrap in a variety of styles to vintage blouses to dress slacks.  One particularly appealing feature of Furstenberg's wardrobe is the fact that each article can work for numerous occasions and body types.  Behold the looks below from your Cambridge styliSTAs!
PORTRAIT #1
DVF Double-Breasted Wrap Dress: $128, Coach Bag: $98, Anne Klein Shoe: $26, Painted Wood Earring: $8
PORTRAIT #2
DVF Strapless Dress: $122, Ferragamo Shoe: $82, Prada Wallet: $112
PORTRAIT #3
DVF Camisole: $58, Vintage Skirt: $16, Elastic Belt: $14, Chinese Laundry Shoe: $24
Enjoy! ~Kim, Manager, Harvard Square