Posts tagged
Frye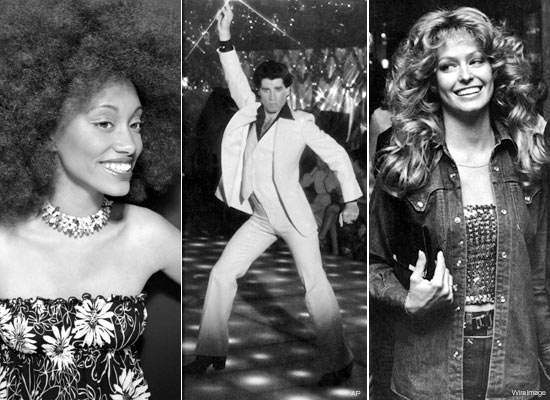 As the summer crawls to an end, we realize that the time is nigh to re-evaluate our wardrobe. How can you even begin to fathom stretching those summer must-haves into an autumn-appropriate wardrobe? Which easy breezy trends will have to hit the storage bin and which ones can be expected to transition into fall?
Fortunately for all of us fashioniSTAs, the biggest summer trend shows no signs of slowing down. Don't box up those platforms just yet; it appears that the '70s are here to stay. This upcoming season, it's all about re-inventing your mother's wardrobe — time to transition the spirit of the '70s into the spirit of the season! Grab your gold, dig that denim, and get crazy with the crotchet!
Take it from Gregg Andrews, Nordstrom Fashion Director: "There were a lot of beautiful, chic clothes from the '70s and a lot of people forget that. There was a great feeling of luxury and little bit of decadence, but it was more about a lifestyle than the way you dress."
So while the designs from the Disco Decade continue to make waves on the runways , here are a few key elements to work into your fall closet this season: wide collars, flared or wide leg trousers with high waists, maxi hems, floppy hats, wraps, crochet and embroidery, denim-on-denim, one-shoulder pieces, big prints (especially paisley), and stripes in multiple colors.
Of course, reading about the trends isn't as fun as actually seeing how to piece these all together… so let STA be your guide! Check out these looks, pulled from the racks of our Harvard Square location! Add a denim jacket and you're good to go!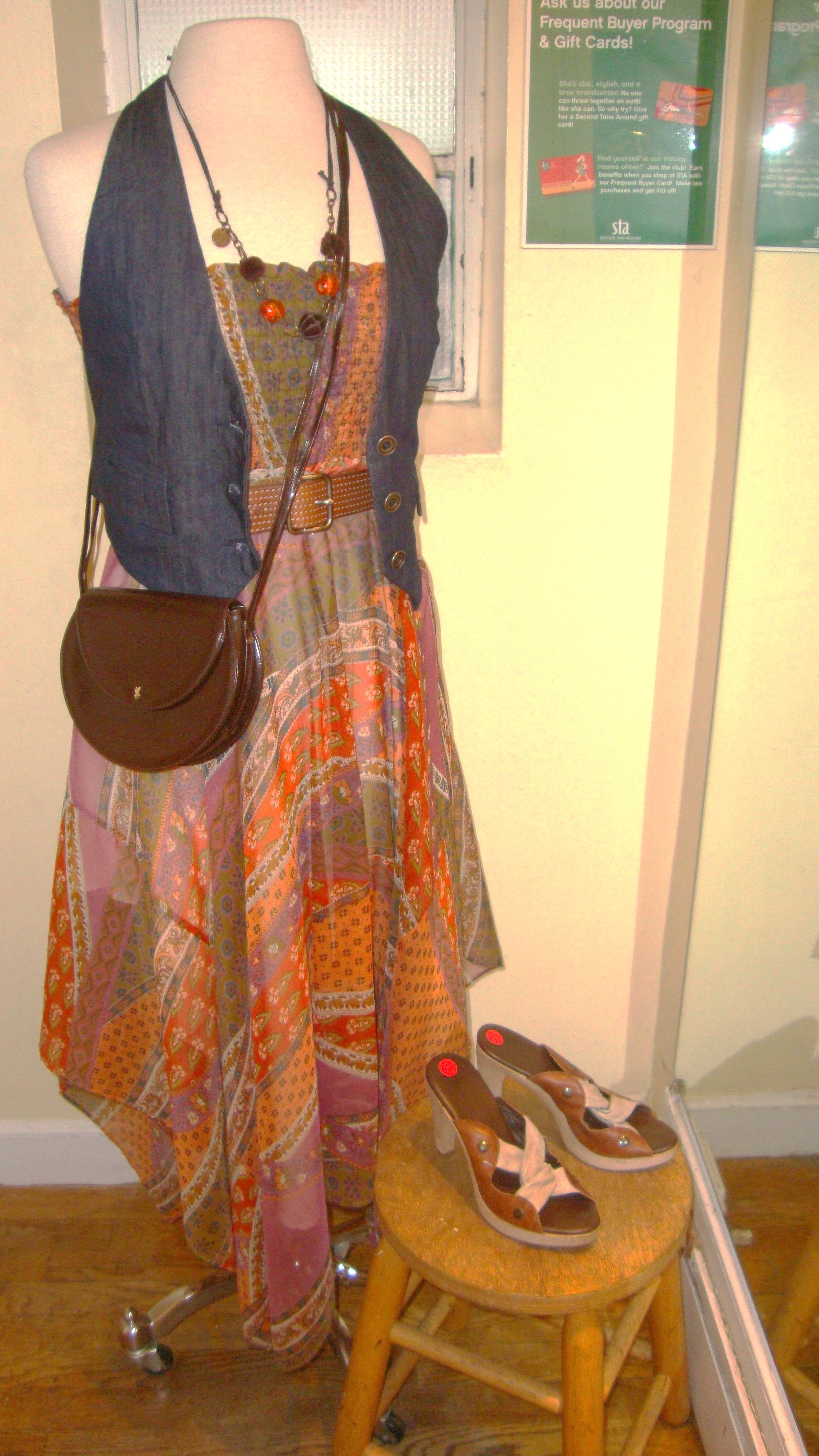 Dress: What Goes Around Comes Around (../blog/size_S.css) $79 / Vest: Club Monaco (../blog/size_S.css) NWT! $25 / Bead & Crotchet Necklace: $12 / Leather Belt: $15 / Vintage Yves St. Laurent Bag: $79 / Cynthia Vincent Slides (size 6.5) $69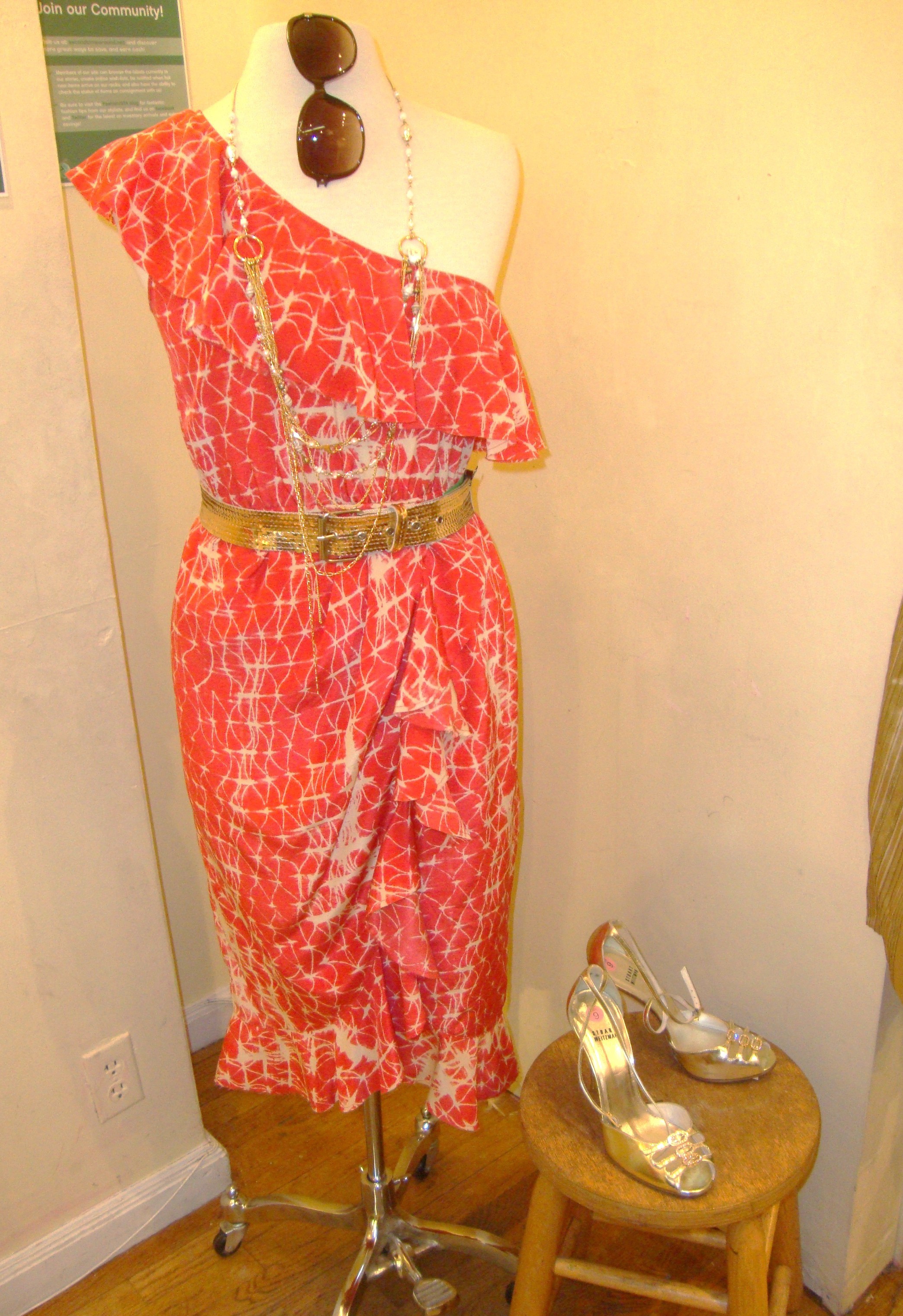 Gryphon Dress (../blog/size_M.css) $89 / Necklace: $9 / Sequin Belt: $15 / Stuart Weitzman Sandals (size 9) $89 / Jessica Simpson Sunglasses: $19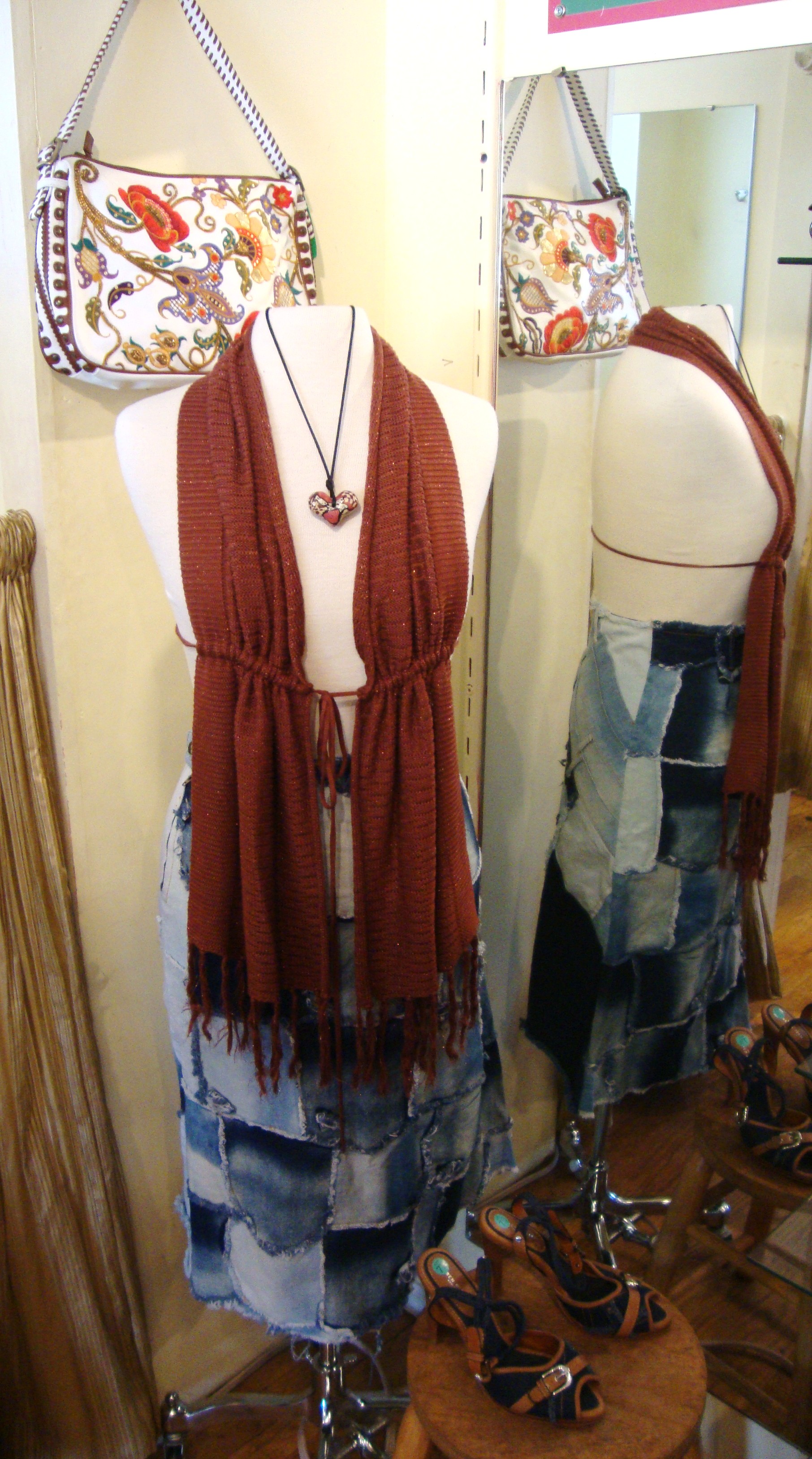 Arden B. Knit Halter (../blog/size_S.css) $19 / Patchwork Denim Skirt (../blog/size_S.css) $15 / Rope and Clay Necklace: $10 / Isabella Fiore Embroidered Bag: $99 / Karen Millen Sandals (size 7.5) $69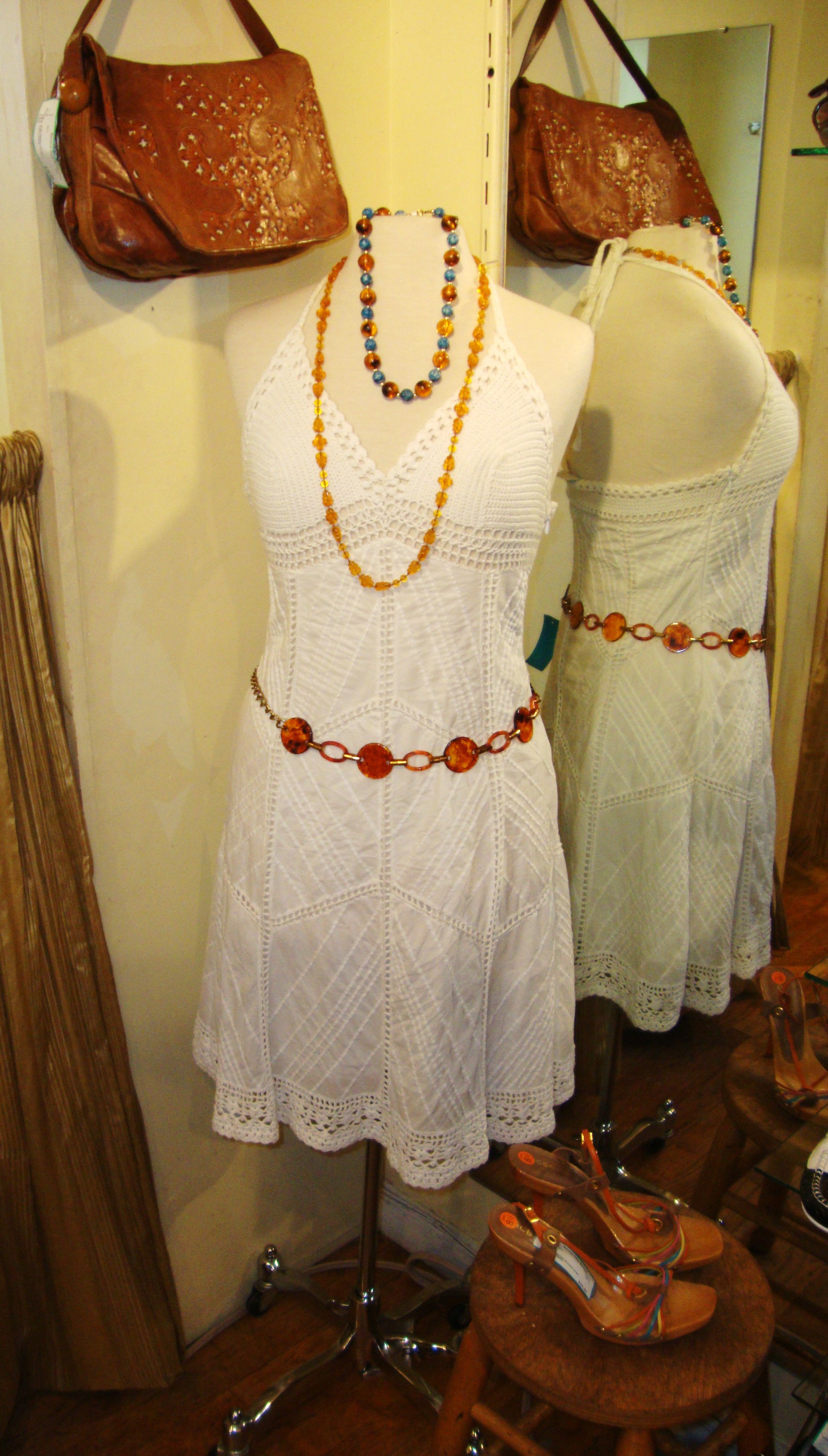 BCBG MaxAzria Crotchet Halter Dress (../blog/size_M.css) $49 / Carlos Falchi Bag: $79 / BCBGirls Sandal (size 8.5) $39 / Necklaces: $6 & $12 / Belt: $15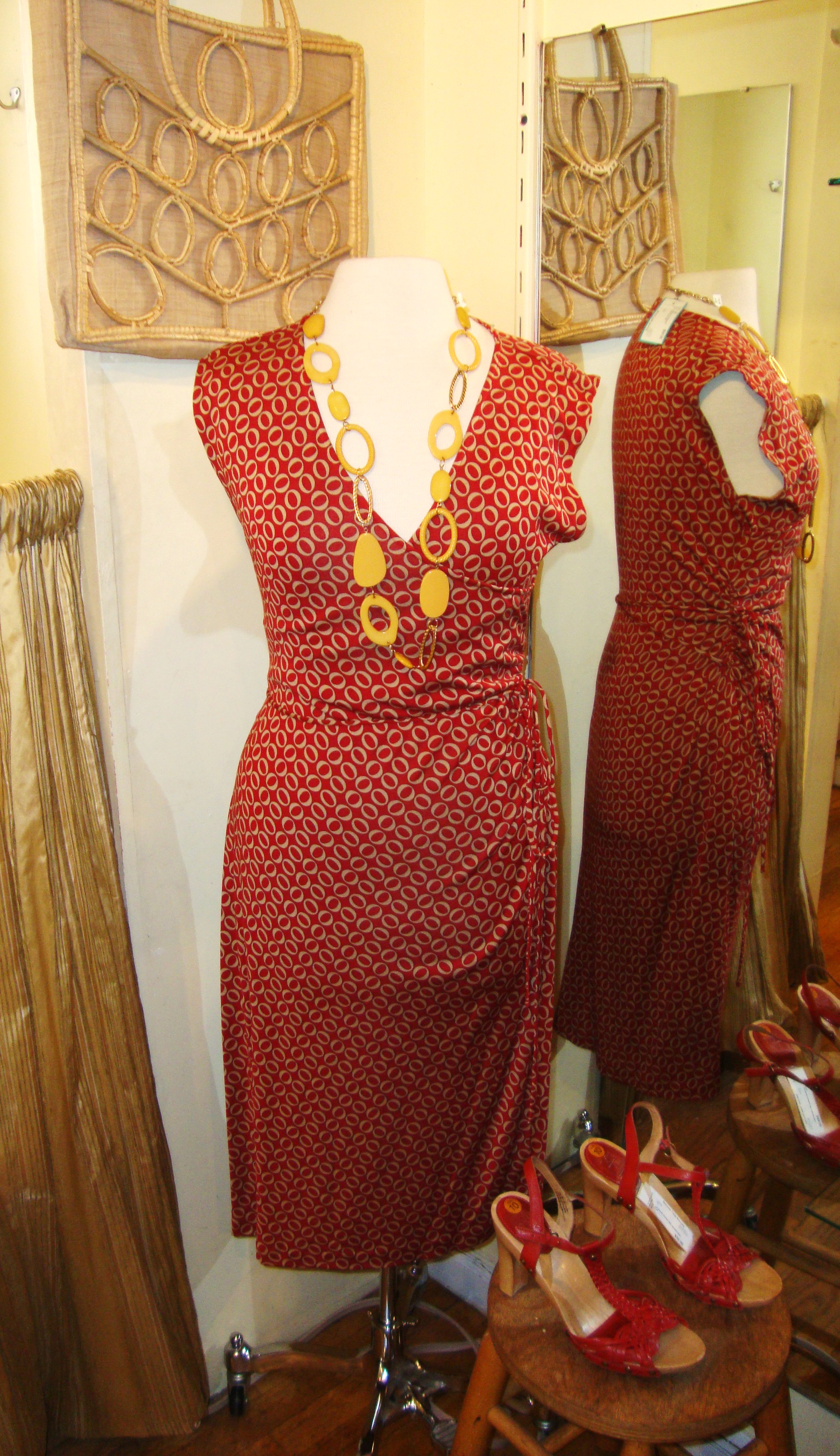 Diane von Furstenberg Wrap Dress (size 10) $69 / Plastic Necklace: $9 / Frye Sandal (size 10) $59 / Vintage Bag: $15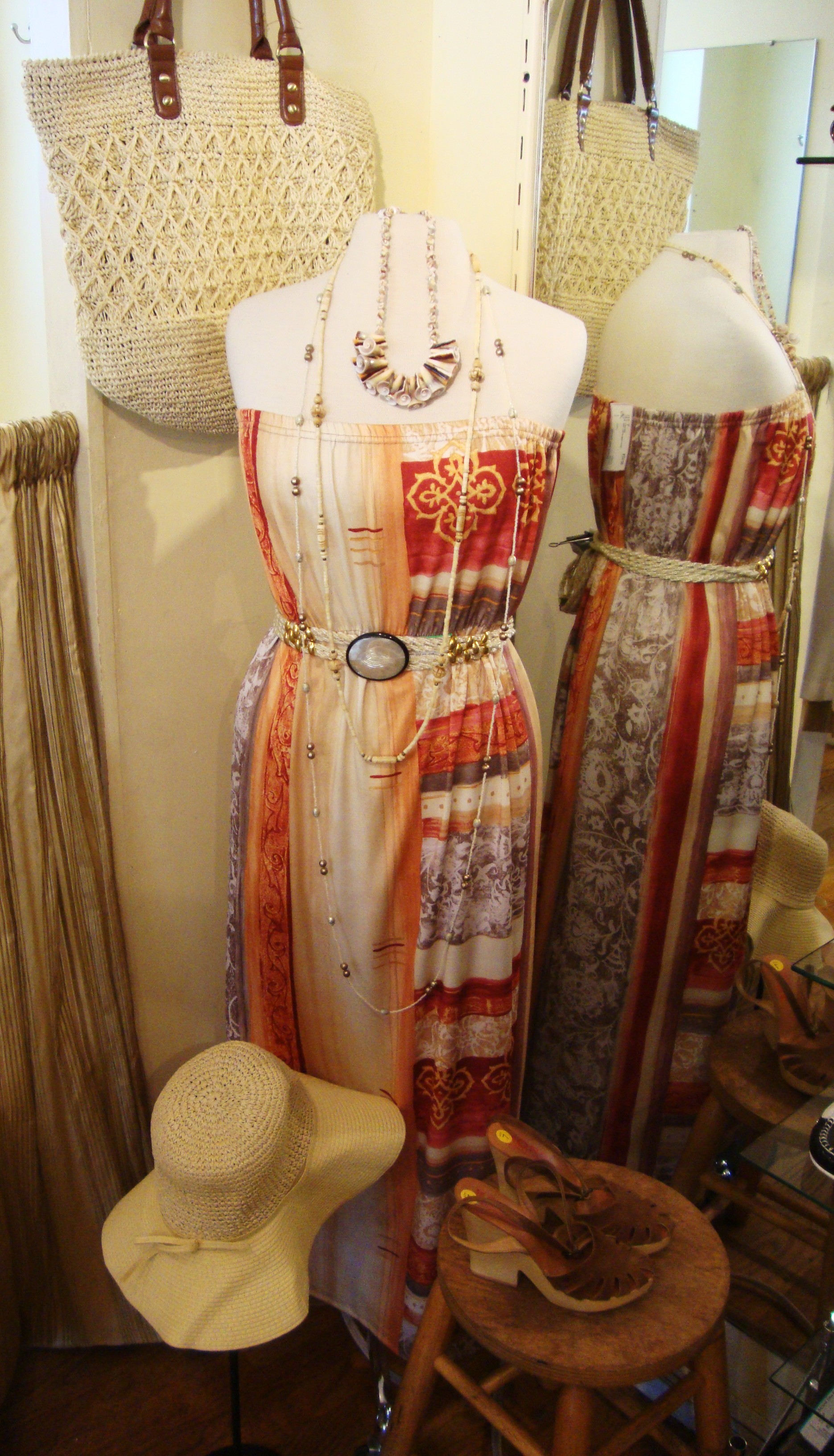 L'Amadei Maxi Dress (size L) $25 / Necklaces: $8 & $14 / Rope Belt: $15 / Kors by Michael Kors Sandal (size 7) $79 / Vintage Tote: $15 / Straw Hat: $15
~Kim, FashioniSTA/Harvard Square Store Manager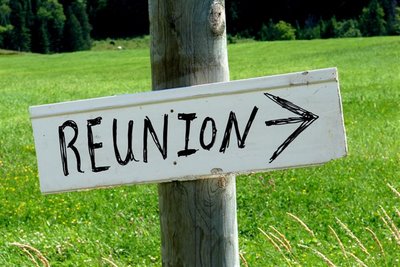 No matter how large your family gatherings may be, there's always at least one person present that you need to "dress your best" for. Picky grandparents, that cousin with whom you're always competing, mother-in-law… time with the extended family should never be taken for granted, but who wants the added stress of dressing for the occasion? No one, so here's how you can make it a breeze! Learn how to incorporate your taste into outfits that are coordinated and pulled together. Keep your outfit consistent in textures and patterns so as not to clash; it helps you come across as pulled together, not to mention make you appear as if you made an effort to dress well. Some simple fashion rules to keep in mind…
- Dress comfortably, both physically and emotionally. Don't take a risk with a color / print / style if you don't feel 100% confident in it; if you feel self-conscious all day about your choice, you won't be able to relax, and people pick up on that. The same goes for wearing something too structured; if you're physically uncomfortable in something after only an hour of wearing it, you won't be able to stop thinking about your discomfort all day. And who wants that?
- Dress your size. Don't squeeze into something because you reeeeeeally wanted to wear it, and don't wear anything too oversized (unless it's intentionally sized that way) — you'll come across as if you're hiding (or hiding a baby bump).
- When in doubt, dress up instead of down. Many fashion icons have stated that it's better to be overdressed for an occasion than under. You can be noticed for looking too fabulous or for looking too boring. You choose.
- Never sacrifice your own personal style for the sake of someone's expectations. Just temporarily tailor it to put your best face forward for the situation!
Check out some outfit choices from our Harvard Square location: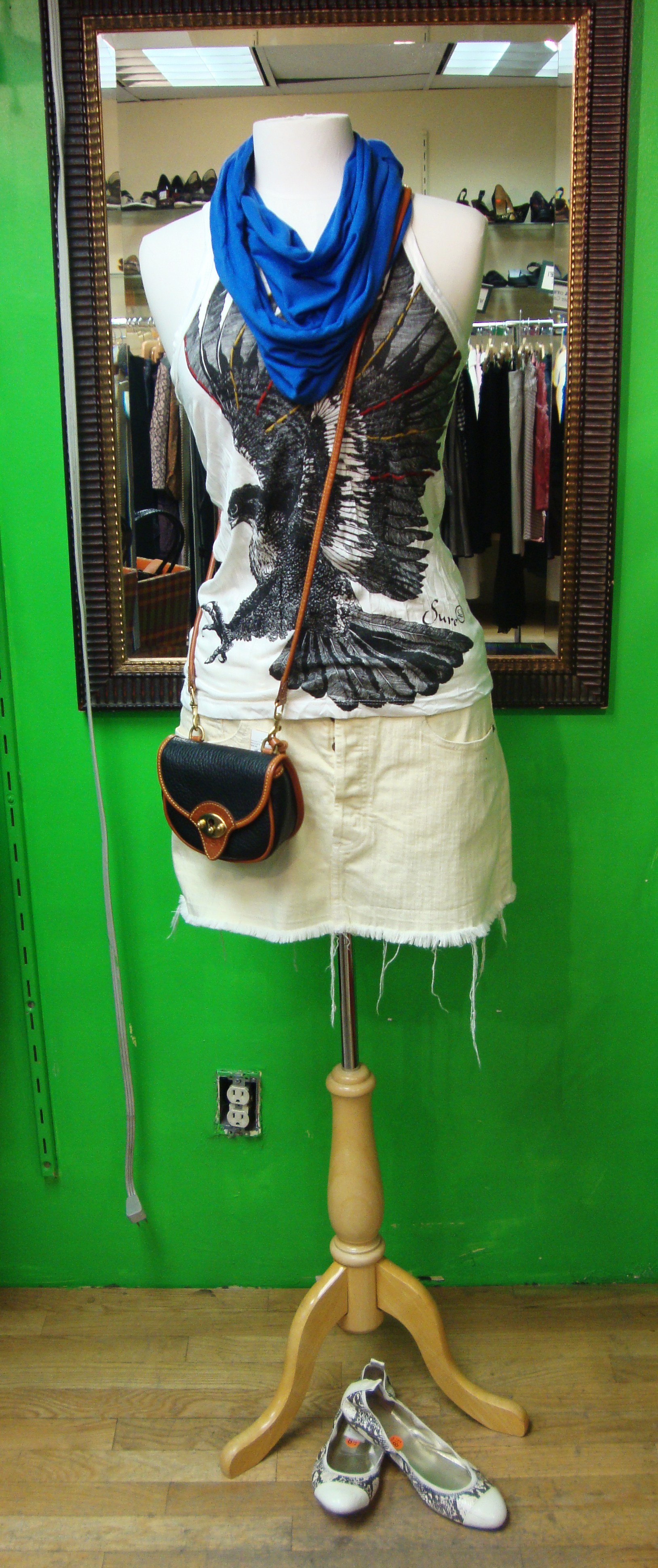 Tank: Dharma Imports (../blog/size_S.css) $28 — NWT! / Jersey Knit Scarf: American Apparel $9 / Skirt: Chip & Pepper (size 6) $35 / Bag: Dooney & Bourke $49 / Flats: Enzo Angiolini (size 8.5) $29
Dress: Dharma Imports (../blog/size_M.css) $34 — NWT! / Wooden Bead & Rope Necklace: $8 / Bag: Isabella Fiore $59 / Sandals: Prada (size 8.5) $119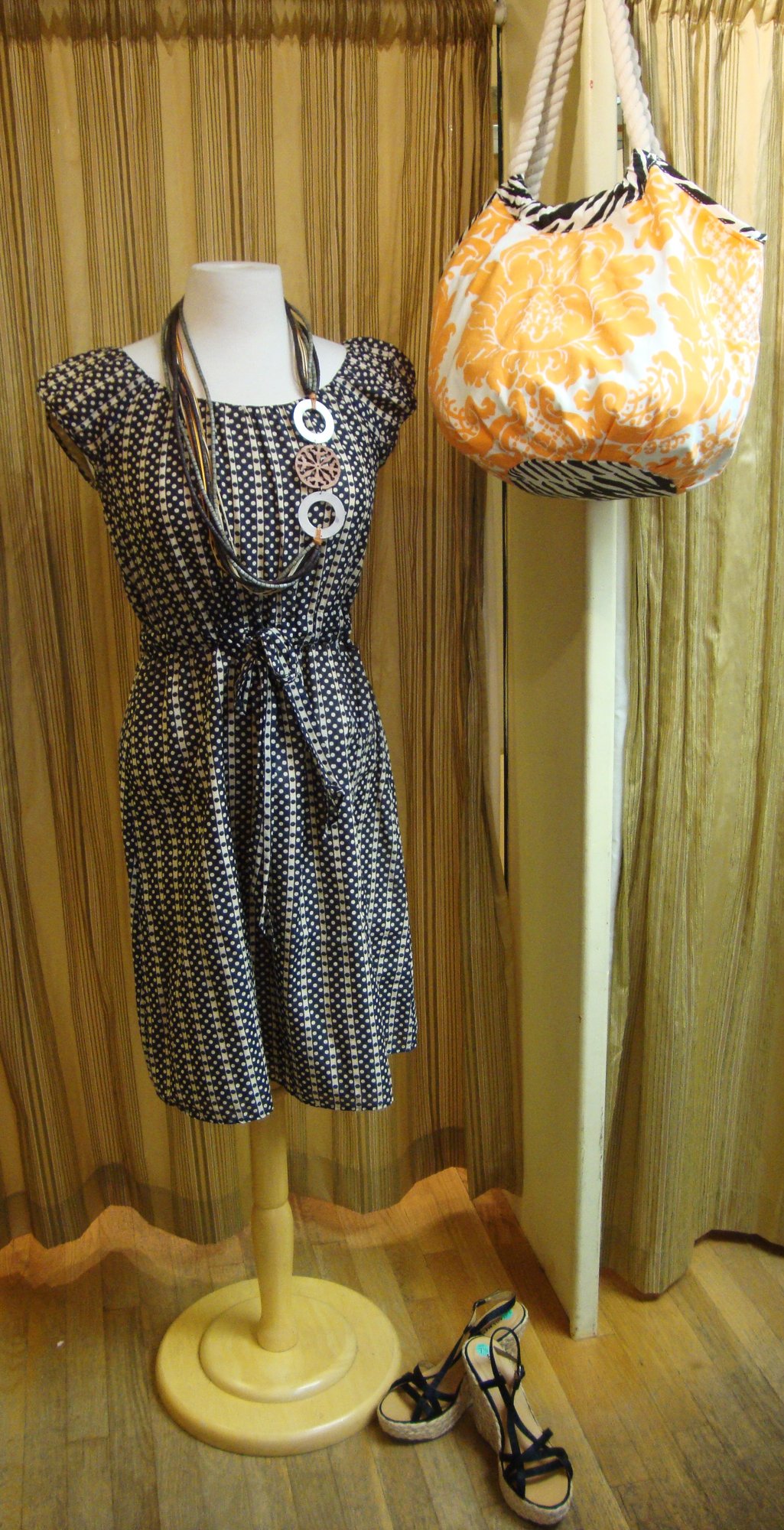 Dress: Theory (../blog/size_S.css) $59 / Wood & Leather Necklace: $16 / Bag: Donna Dixon: $19 / Sandals: Miz Mooz (size 7.5) $25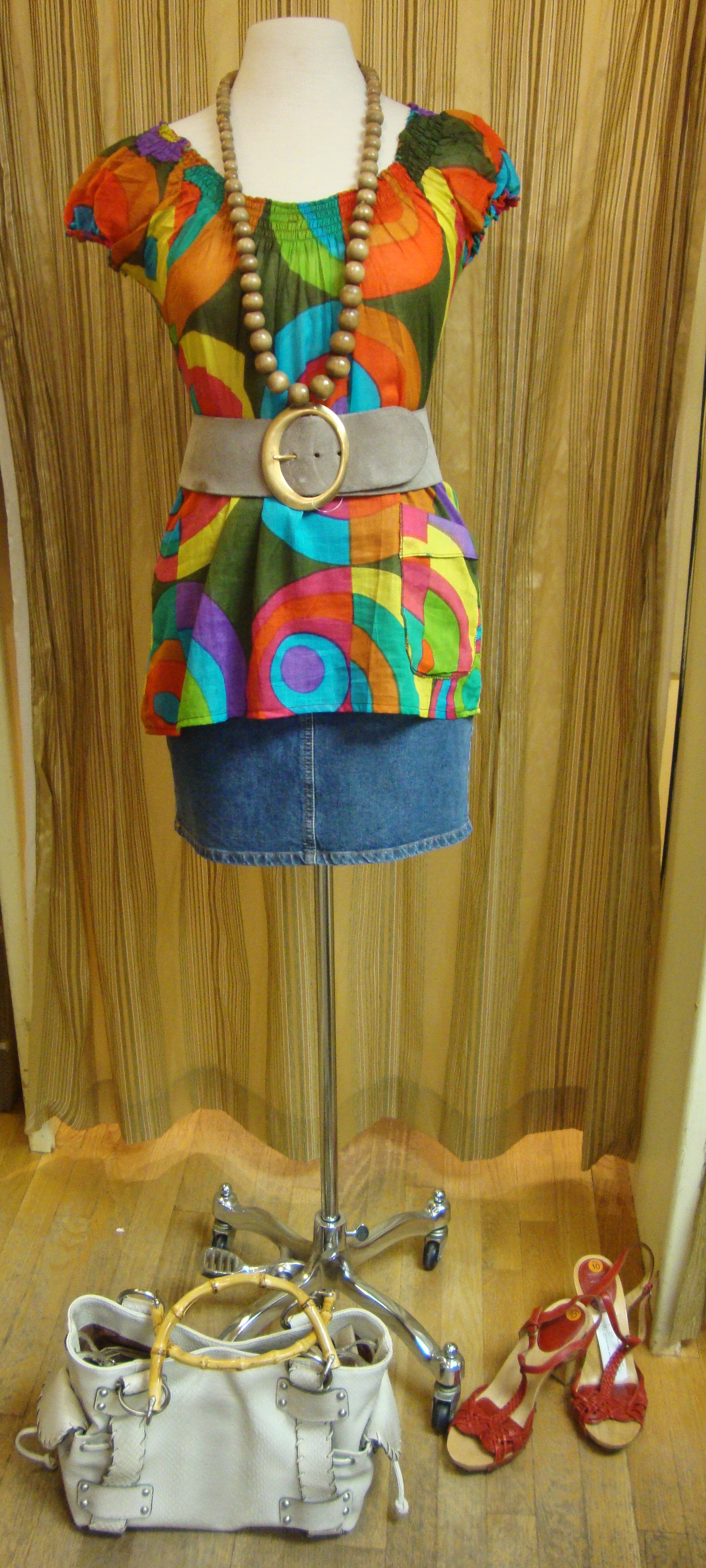 Top: Dharma Imports (../blog/size_S.css) $24 — NWT! / Jean Skirt: Theory (size

$35 / Suede Belt: $15 / Wooden Bead Necklace: $14 / Bag: The Limited $25 / Sandals: Frye (size 10) $59
~Kim, Store Manager-Harvard Square/FashioniSTA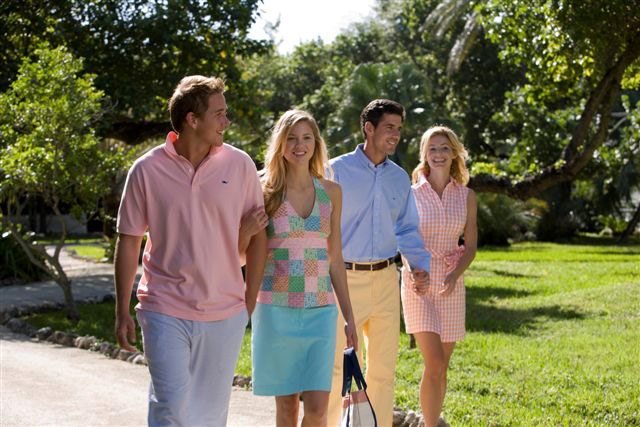 Cape Cod (or, as it's affectionately referred to by Bostonians, "The Cape") has a very specific look — think J. McLaughlin, Lilly Pulitzer, SATC's Charlotte York. "Preppy-Casual," if you will. Fashionistas frolicking along the Massachusetts coastline (including its' sister islands, Martha's Vineyard and Nantucket) have long appreciated the great style classics of prints and patterns with modest-yet-cultured cuts and shapes. If you're heading to Cape Cod this summer - or if you just want to look like you are - focus on coordinating your colors and textures, and don't forget to pack a sweater for those cool waterfront nights.
Dress: Calypso (../blog/size_M.css) $49 / Necklace: $12 / Rope Belt: $15 / Straw Fedora: $1
Jacket: Club Monaco (size XS) $39 / Dress: J. McLaughlin (size 12) $59 / Necklace: $14 / Sandals: Frye (size 10) $59 / Bag: Coach $89
Cardigan: Salvatore Ferragamo (../blog/size_S.css) $59 / Dress: Lilly Pulitzer (size 10) $59 / Hat: Eric Javitz $39 / Necklace: $8
~Kim, Manager/FashioniSTA