Posts tagged
Salvatore Ferragamo
Let's say you're spending your weekend lounging in the backyard with a plate of delights hot off the grill, relaxing on the patio, iced tea in hand. Sounds like heaven, right? But suddenly your phone flashes and there's (insert BFF's name here), begging you to be her wingman as she cruises for man candy downtown in a few hours. Being the gracious soul that you are, you agree, but only later realize how quickly time flies when you're having fun in the sun. You can't meet her out looking the way you do, all casual and toned down, but you only have 15 minutes to freshen up before you head out again! Ahhhhh!
They key to transitioning from day-to-night without a complete outfit change lies in your accessorizing. You can change almost any outfit from casual and classy to glam and dramatic by simply swapping out the hardware! Check out our STA Harvard Square picks below to see the transition from simply day to sultry night.
Day Look: Dress, Free People (size 6) $39 / Necklace, $14 / Flats, Banana Republic (size 10) $19 / Wicker Bag: Lewis $19
Night Look: Dress, Free People (size 6) $39 / Jacket, Earl Jeans (size L) $39 / Necklace, $14 / Bag: Salvatore Ferragamo $99 / Shoes, Madden Girl (size 6) $25
Day Look: Cardigan, Ann Taylor (size M) $19 / Dress, no label (size M) $19 / Necklace, $12 / Bag, H&M $9 / Sandals, Michael by Michael Kors (size 7.5) $49
Night Look: Dress, no label (size M) $19 / Necklace, $18 / Studded Belt, $15 / Bag, L.A.M.B. $79 (NWT!) / Sandals, Aldo (size 7.5) $25
~Kim, FashioniSTA/Store Manager Harvard Square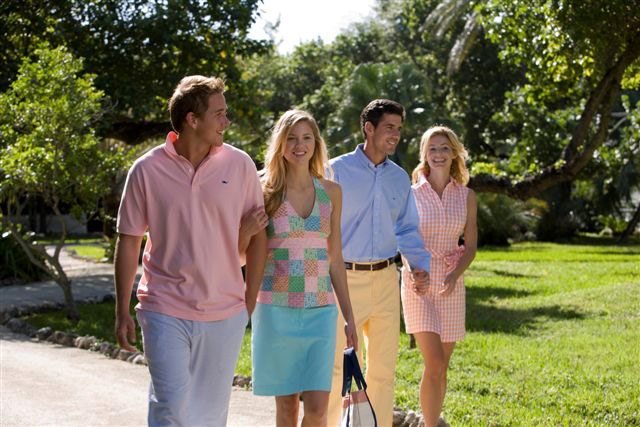 Cape Cod (or, as it's affectionately referred to by Bostonians, "The Cape") has a very specific look — think J. McLaughlin, Lilly Pulitzer, SATC's Charlotte York. "Preppy-Casual," if you will. Fashionistas frolicking along the Massachusetts coastline (including its' sister islands, Martha's Vineyard and Nantucket) have long appreciated the great style classics of prints and patterns with modest-yet-cultured cuts and shapes. If you're heading to Cape Cod this summer - or if you just want to look like you are - focus on coordinating your colors and textures, and don't forget to pack a sweater for those cool waterfront nights.
Dress: Calypso (size M) $49 / Necklace: $12 / Rope Belt: $15 / Straw Fedora: $1
Jacket: Club Monaco (size XS) $39 / Dress: J. McLaughlin (size 12) $59 / Necklace: $14 / Sandals: Frye (size 10) $59 / Bag: Coach $89
Cardigan: Salvatore Ferragamo (size S) $59 / Dress: Lilly Pulitzer (size 10) $59 / Hat: Eric Javitz $39 / Necklace: $8
~Kim, Manager/FashioniSTA