Dress the Part: The Cape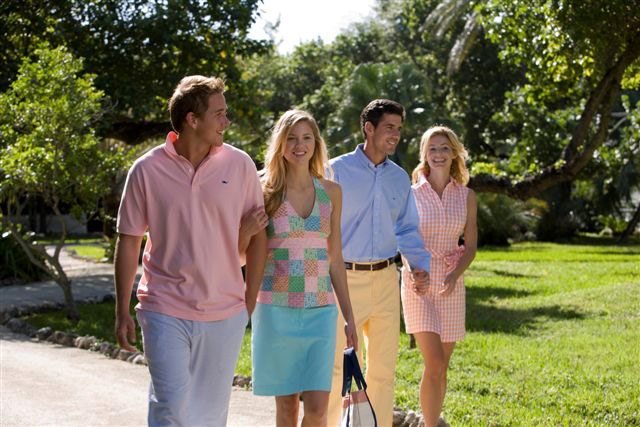 Cape Cod (or, as it's affectionately referred to by Bostonians, "The Cape") has a very specific look — think J. McLaughlin, Lilly Pulitzer, SATC's Charlotte York. "Preppy-Casual," if you will. Fashionistas frolicking along the Massachusetts coastline (including its' sister islands, Martha's Vineyard and Nantucket) have long appreciated the great style classics of prints and patterns with modest-yet-cultured cuts and shapes. If you're heading to Cape Cod this summer - or if you just want to look like you are - focus on coordinating your colors and textures, and don't forget to pack a sweater for those cool waterfront nights.
Dress: Calypso (size M) $49 / Necklace: $12 / Rope Belt: $15 / Straw Fedora: $1
Jacket: Club Monaco (size XS) $39 / Dress: J. McLaughlin (size 12) $59 / Necklace: $14 / Sandals: Frye (size 10) $59 / Bag: Coach $89
Cardigan: Salvatore Ferragamo (size S) $59 / Dress: Lilly Pulitzer (size 10) $59 / Hat: Eric Javitz $39 / Necklace: $8
~Kim, Manager/FashioniSTA
Comments are closed.