In-Home Consignment: Style for Hire and STA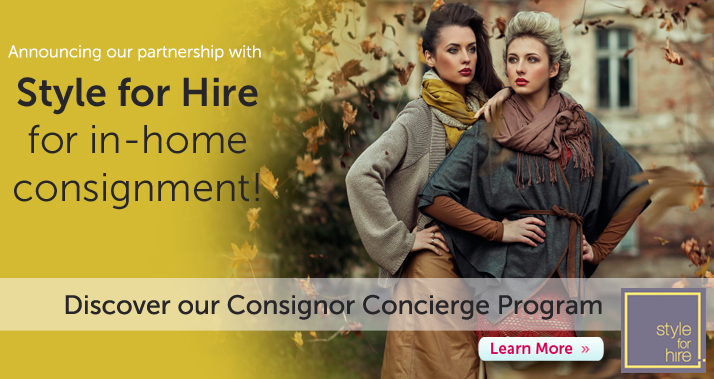 Are you addicted to high-end designer style with an overflowing wardrobe? If you're overwhelmed by all of the unworn items in your closet, you're not alone in the fight to organize your designer pieces.
We're here to help – along with our style gurus from Style For Hire. (Yes, that Style For Hire from the style go-to Stacy London and Cindy McLaughlin.) Think of it as a fashioniSTA's very own What Not To Wear. Style For Hire's network of trained stylists are a godsend to aid every disorganized closet.
How to get in on it? Our collaboration with Style For Hire provides a complimentary stylist visit to process your premier high-end designer pieces for consignment. They'll assess and clear out the items you no longer wear- leading to a cleaner closet (and extra money). You'll need at least 50 premium high-end designer pieces to make an appointment, think Pucci, Louis Vuitton and Lanvin. Once you get to 50 pieces, we'd be happy to process your mid-range designers as well, from J. Crew to Diane von Furstenberg. So clear out that Gucci from last year, the untouched Louis Vuitton pouchette, and that barely-worn Celine dress, all from the comfort of your own home.
Want to make an in-home appointment? Email us at [email protected] or call 617-247-0123 ext. 310 for an initial consultation.
Comments are closed.