Taking Festival Fashion to Daily Life
Street style photographers assemble for hours outside of Lincoln Center during Fashion Week in the hopes of capturing the chicest outfits and most inspirational ensembles from the high fashion elite. However, with the rise in popularity of music festivals like Coachella, festival fashion has garnered its own notoriety. Those same street style photographers now crowd the barren desert campgrounds of Palm Springs, photographing hip concertgoers rocking the latest trends.
As a bit of a festival veteran (I, too, paraded around Palm Desert last spring for Coachella and have attended San Francisco's Outside Lands festival a few times), I must warn you that festival fashion isn't always the most wearable in day-to-day life. The desert heat and packed amphitheatres make crocheted crop-tops and high-wasted cutoffs seem okay—but that doesn't really fly in day-to-day life. Here are a few tips so you can still rock those fun festival styles without hitting the desert.
1. Go Wild with Prints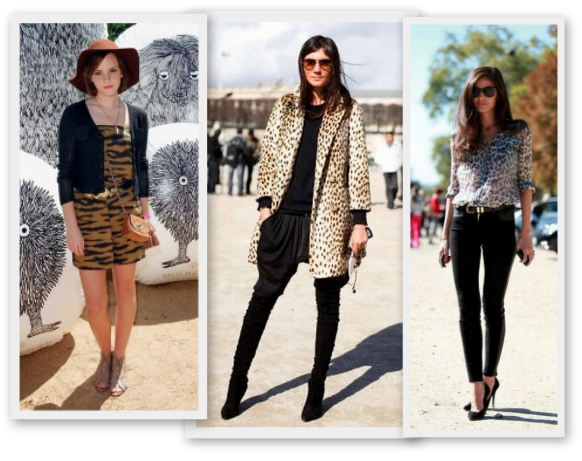 Festival goers love their animal prints! Cheetah print tops, pants and jackets—you name it. Try this trend on the daily by switching up your normal blouse with a cheetah print one. Pair it with simple black pants and a leather jacket—you'll be rocking festival style without being too outrageous. If you want to be a little more daring, choose a pair of animal printed pants or a wild leopard print jacket.
2. Crop It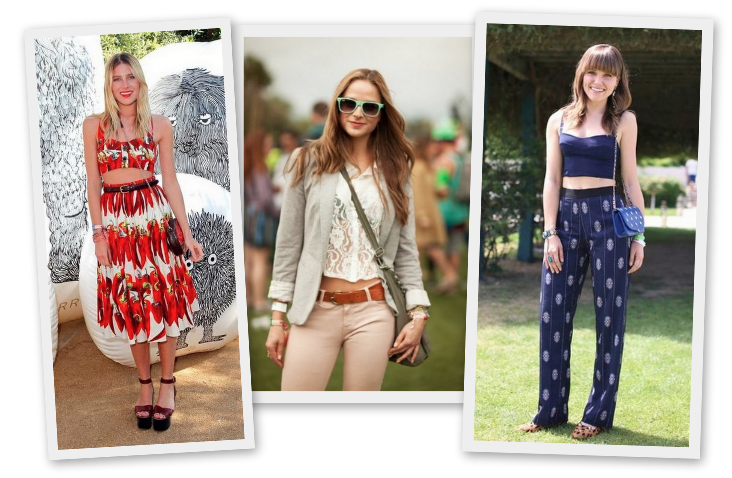 I've never seen more crop tops than when I was at Coachella. While some of the girls paired their cropped tops with hip-hugging shorts or jeans, I don't have that confidence. If you're like me and just want to show a little stomach, try a crop top with a high waisted pair of slacks or a maxi-skirt (another festival staple). Finish off the look with a fun structured jacket or blazer.
3. Heavy Metal
The hardest part about rocking festival trends is that they're not always appropriate for daily wear. However, the chicest festival goers always had one thing in common—awesome statement jewelry—which can be worn no matter the occasion. This trend is super easy to try and you can tweak it to match your own personal style. I like piling on the silver jewelry: numerous rings on my fingers, a solid silver arm party, and a spiky statement necklace. Make the trend your own by layering your own favorite jewelry pieces—the more the merrier!
~Alyssa, fashioniSTA
(Image credits: garancedore.fr, harpersbazaar.com, refinery29.com, obaz.com, dropdeadgorgeousdaily.com, mydaily.co.uk, studdedhearts.com, freepeople.com)
Tags:
coachella
,
crop tops
,
fashion
,
festival
,
jewelry
,
metal
,
music
,
Second Time Around
,
STA
,
style
,
Summer
Twitter
Digg
Facebook
Google Bookmarks
Yahoo Bookmarks
Technorati Favorites
This entry was posted by
admin
on May 6, 2013 at 10:12 am, and is filled under
Spring 2013
. Follow any responses to this post through
RSS 2.0
. Both comments and pings are currently closed.
Comments are closed.