Posts tagged
stilettos
I'm a shoe-a-holic. There, I said it. I'm obsessed. I'm constantly on the lookout for a new pair—platforms, flats, stilettos, you name it. Why? Because no outfit is complete without the right pair of shoes. But as the seasons change, so must your shoes. While there are tons of different styles to try, I've selected my top five favorite new shoe trends for summer, so your outfit can sizzle all the way down to your toes.
1. Studs
Studs aren't necessarily a new trend when it comes to clothing—grungy studded leather coats and pants have been in style for a few seasons now. However, take the trend to your feet with some fun studded flats this season. Try a pair of ballet flats with a studded toe or a pair of blinged-out loafers. You'll be fashionable, fierce and comfortable.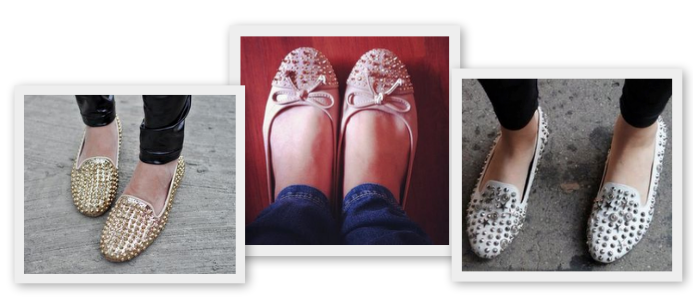 2. Pointed Toe
The pointy toe is making a comeback! After years of round toed shoes, I'm ready for a change. This classic style is perfect for day and night. Try a simple black pointed stiletto to start; you can wear them to the office and out for drinks. Bonus: the pointed toe gives the illusion of longer legs—yes, please!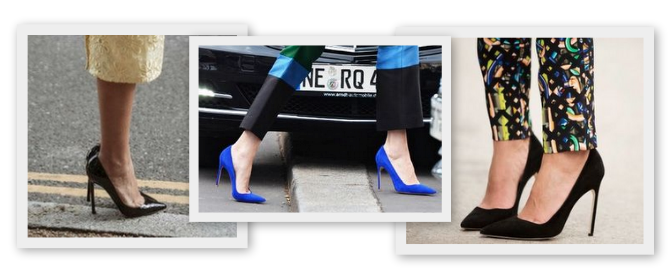 3. Transparence
Take a fashion risk with a trendy transparent element to your shoes. I'm obsessed with chunky open-toed platforms with a transparent heel.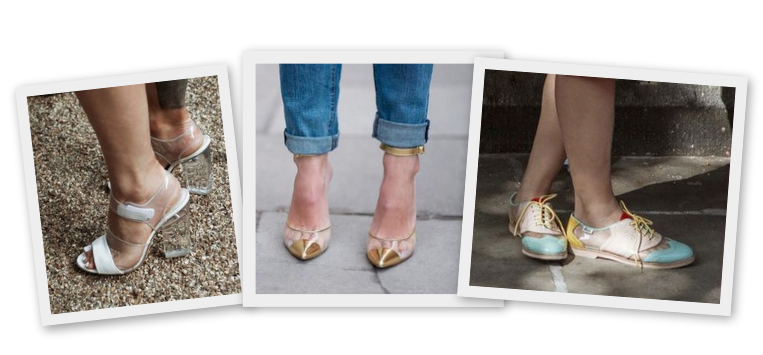 4. Menswear Inspired
The menswear trend has always been pretty intimidating for me; I always have a little difficulty rocking an androgynous outfit. For those like me who think the trend is daunting, rocking a menswear inspired shoe is a great way to get the look without feeling too masculine. You can never go wrong in the summer with a pair of light brown brogues! I like to pair mine with a sundress or my high-waisted skinny jeans.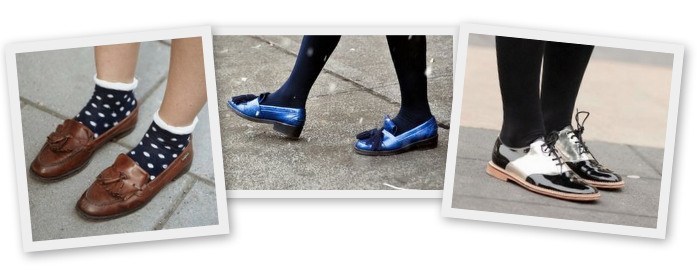 5. Spiky and Wild
Fashion is all about risks and standing out, and this summer that means rocking brightly patterned shoes. Think color blocking, cutouts, laces, and sky-high stilettos. Let these awesome shoes stand out on their own and pair them with a simple dress or crisp black skinnies.

~Alyssa, fashioniSTA
(Image credits: net-a-porter.com, instagram.com, cyndispivey.com, pinterest.com, obaz.com, jakandjill.com, nymag.com, fashionising.com, refinery29.com)