A FashioniSTA's Five Fall Essentials
The leaves are changing colors, and so are our closets. While we bid adieu to breezy sundresses, and say hello to a olive/black/camel/brown palette, there are five definite fall fashion essentials that every FashioniSTA should have in her arsenal.
Leggings
Love them or hate them, none of us can deny their versatility and coziness. Perfect when paired with a longer tunic – they take any FashioniSTA from the casual Friday cubicle to the couch for a night-in with a full DVR.
FashioniSTA tip: Thickness is key. These fleece lined leggings from Shopbop.com are perfect to keep legs warm and appropriately covered.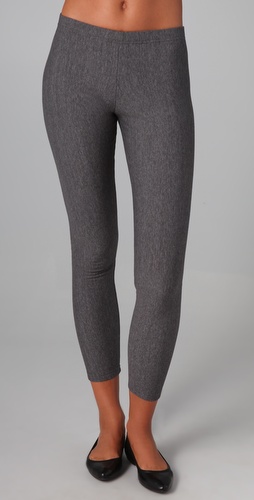 Cashmere pullover
If there is one thing that makes fall's chill a bit more bearable, it's cashmere. We love throwing on a black cashmere tunic (like the Vince one below) as a season go-to. Perfect when paired with a chunky necklace and skinny jeans for dinner out with friends or with the aforementioned leggings and booties on the weekend, it's a closet staple to wear again and again.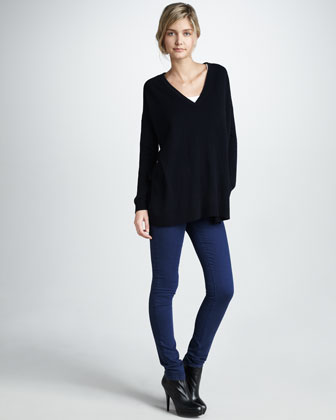 Stacked loafers
Whether we're 6 years old or 26 years old, back-to-school always defines the fall. While this FashioniSTA might not be hitting the books this semester, a pair of stacked loafers (like the wedges in last week's #shoesdaytuesday, pictured below) takes us back to the classroom in the best kind of way. If you're not into wedges, any loafer with a heel is a great way to bring the classic, schoolgirl staple into the now.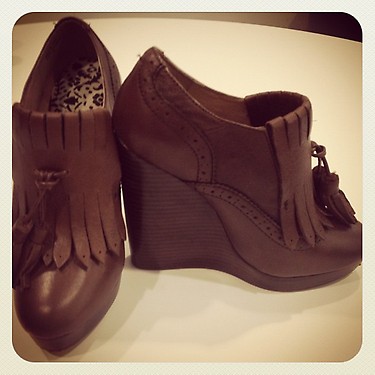 Leather skirt
One of our favorite fall trends for 2012 is finding unexpected leather pieces. The attitude that comes with black leather, mixed with the femininity of a pleated miniskirt, brings any outfit to another level.
FashioniSTA tip: Pair a pleated leather miniskirt (like the Patterson J Kincaid one below) with supersoft tights and an interesting cropped tweed blazer for a perfect mix of textures.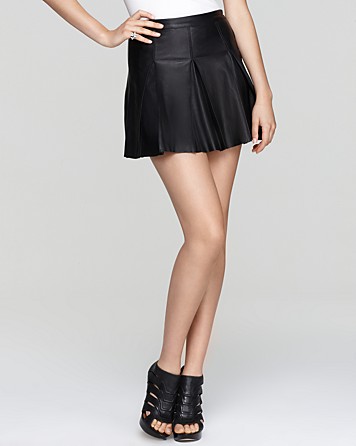 Faux Fur Vest
Maybe it's Rachel Zoe's fault, but whether it's faux or real, we love a good fur vest. Preferably mid-thigh length – and best when paired with platforms and skinny black pants (like Ms. Zoe does below). It turns an otherwise monochromatic outfit into something glamorous – and who doesn't appreciate a heavy dose of glam?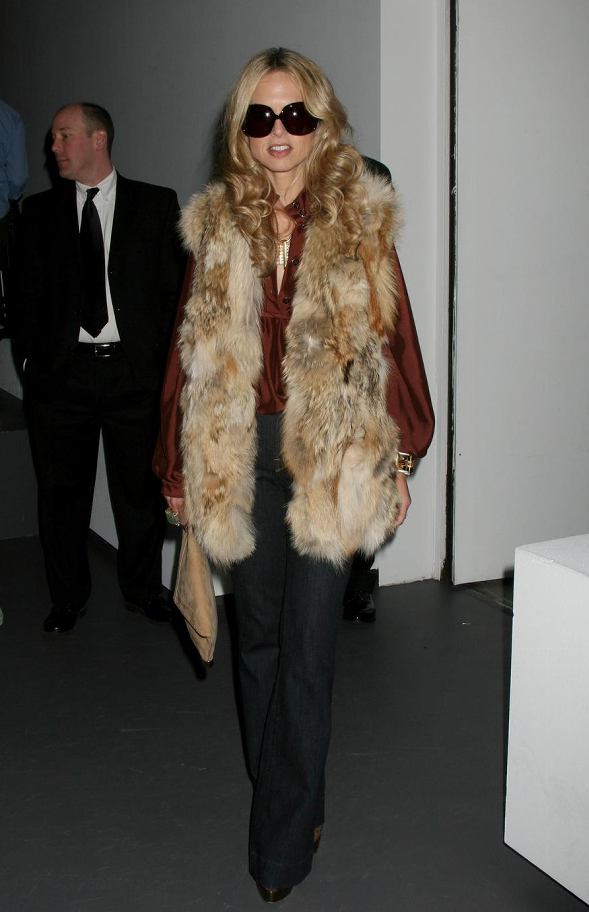 ~Meredith, FashioniSTA
Comments are closed.