Bestie-Hunting at the 2012 Emmys
As best friends, we might see the world a little differently. While the Emmys are great for fashion-gazing, we were on a mission to scope out a style bestie, obviously based on what they were wearing. Our criteria was simple, this person had to be dressed fabulously and bring something extra to the bestie table. I mean, you wouldn't buy a skirt without asking your best friend if it looked good on you, right? Here are our top five contenders, let the games begin!
1. Sofia Vergara (in Zuhair Murad)
Always one of the most beautiful women on the red carpet, she usually plays it consistent with either an architectural dress or something pageanty by Carolina Herrera (we know, we're disturbed by the notion too). But this emerald sequined number is a step out of her comfort zone, and on top of it she looks like a mermaid. Since we're so over vampires and we've always wanted to learn how to breathe underwater (and talk to dolphins), she's in!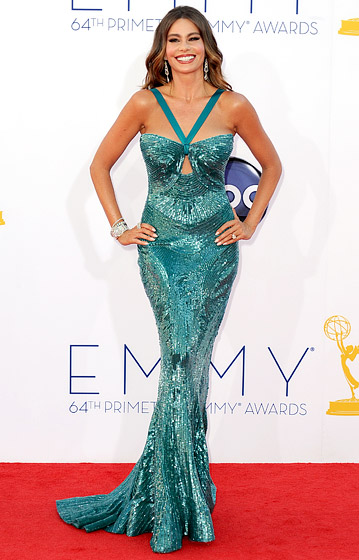 2. Emily VanCamp (in J. Mendel)
Not only is she stunning in this ethereal gown, but the color makes her look just as badass as Emily Thorne (it's always better to have someone like that in your inner circle). Plus did anyone notice the bow on her wrist? Obviously it's a friendship bracelet, this girl knows the value of showing off your bestie love. Don't be surprised if you see us arm-in-arm with her at the next awards show.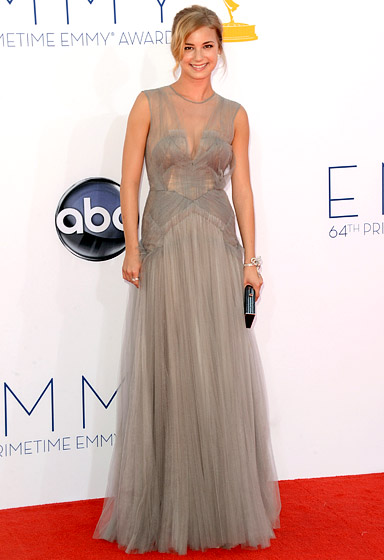 3. Christine Baranski (in the shortest, shiniest dress we've ever seen)
We know what you're thinking, your eyes hurt. However, who wouldn't want to be best friends with someone who doesn't give a @$#! about her age when it comes to sequined minidresses? Plus, any style risk that we take would pale in comparison to this, making it much easier to divert ridicule.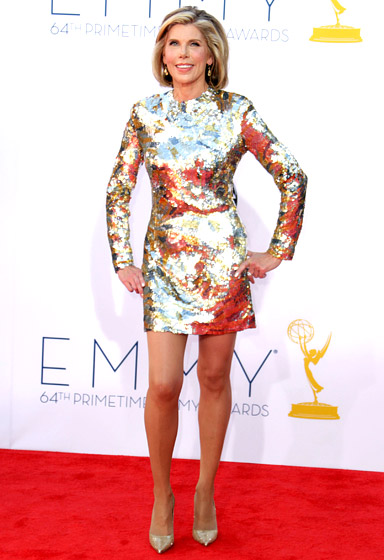 4. Heidi Klum (in Alexandre Vauthier)
After a particularly bad breakup, one of us (no, we're not telling who) was resigned to a week in terry cloth tracksuits before friends reminded how key it is to look our fashioniSTA best while on the rebound. Clearly, Heidi could be a friend like this, because in her barely-turquoise gown, she sends a single message to Seal: Eat. Your. Heart. Out.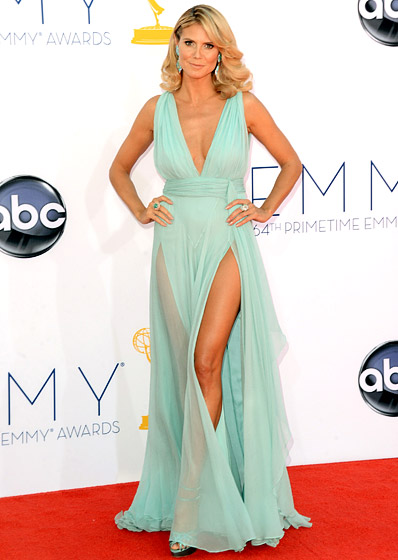 5. Lucy Liu (in Versace)
We've loved Lucy Liu ever since her Charlie's Angels days. (I mean, seriously, who didn't love her then?) We loved her even more last night in her heavy metal Versace dress. We're a sucker for sequin - the shinier, the better. We give her bestie bonus points for usability. Need to check lip gloss application? Just look down to get a perfect reflection.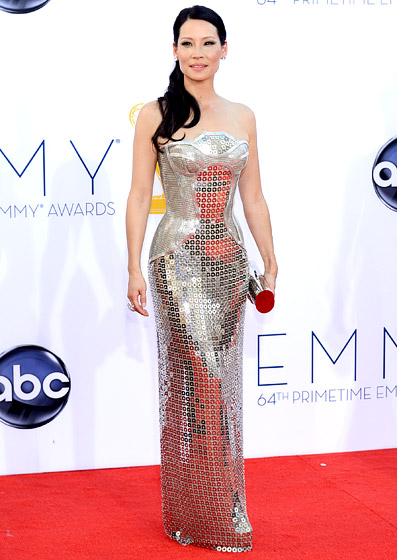 ~Ashley and Meredith, FashioniSTAs
Comments are closed.