Be Stylishly Springtime For Family Time This Weekend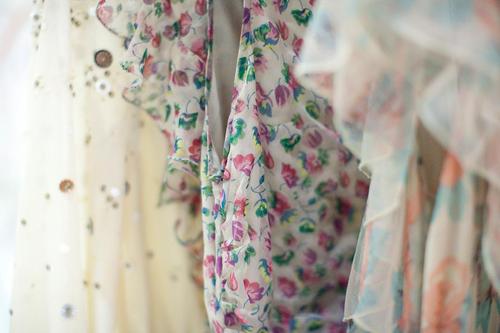 You may not be mentally ready for a weekend of family activities – depending on who your family is – but at least you can make sure that you're style is ready. Whether you want to try a new trend or break out something traditional, So ditch the eggs (just for just a moment) and get ready to go on a different kind of hunt.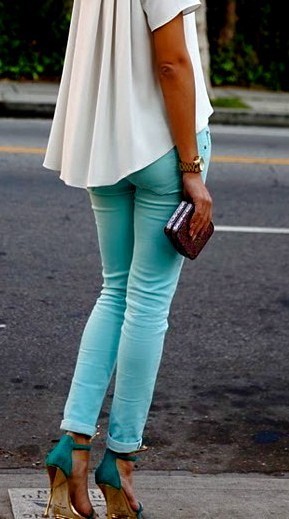 If you want to go trendy…
While neons are getting all the attention right now, this weekend is a good time to try out the saturated pastels trend. Designers from Louis Vuitton to the Gap are featuring these hues, and there are tons of great ways you can try it out. Going with a saturated pastel shift dress is always a timeless option, or you can branch out and try other silhouettes, such as A-line or even a hi-low hem. Accent these with a statement necklace or a bright belt in a completely different hue for a subtle take on colorblocking. Or to keep yourself warm, don a pair of skinny colored pants – a huge trend this year – in mint, lavender or light blue.
If you want to go traditional…
You can never go wrong with a pastel floral, ethereal dress. Lace is also a great trend to try, whether you go with it in a saturated pastel or in traditional white. Long-sleeved lace is a more daring option, but it will keep you considerably warmer than something sleeveless. If you're going to be wearing a sleeveless dress – lace or not – pairing it with a blazer in a light neutral or a pastel hue makes it modern and adds structure to a feminine silhouette.
Another tip: If you're going with a more traditional dress, make it pop with a pastel manicure. This is a great way to stay current without being too trendy.
Remember, this is a great time to wear colors and silhouettes that you may deem too girly and pastel to wear during the rest of the year, so take advantage of it!
~Ashley, FashioniSTA
Comments are closed.