Posts tagged
hair
Summer is a great time for experimenting with fun, bright new fashion trends. As the temperature gets hotter, I look for new means to work a sundress or a pair of cutoffs—and also to experiment with ways to tame my thick, long brown hair as the humidity takes its toll. I know I'm not the only one with heat wave hair struggles, so hopefully these new summer hair trends will help us rock flawless summer looks from hair to toe.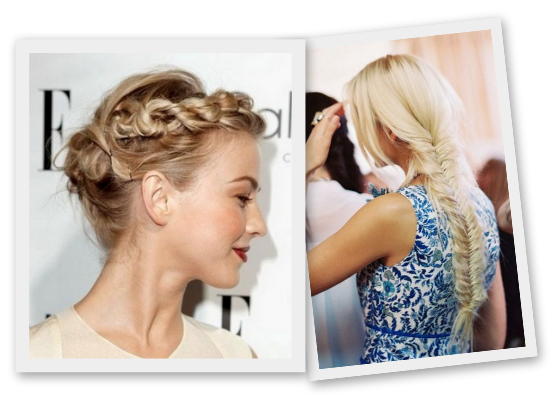 The first and most flexible hairstyle to rock this summer is an old standby: braids! But I'm not talking Pippi Longstocking pigtails—there's so much more. The fishtail braid is a fun and easy style to try; I like pulling all of my hair to the side in a low pony and braiding it all into a fishtail. One of the greatest parts of a fishtail braid is that it looks great even when it's a little messy, so it really takes no effort. Another great braid to try is a braid crown. For those who are a little more experienced in braiding, this style is definitely one to try. You can either braid part of your hair into a crown, or try your whole head of hair for a bohemian updo.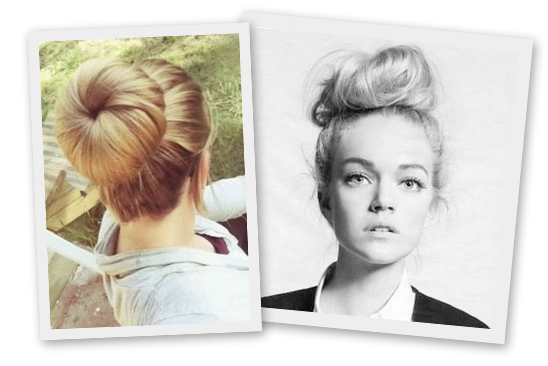 For those who want something a little simpler, don't be afraid to play around with different buns! The topknot has been a favorite in fashion for a few years now, and it isn't going anywhere. Take it to the next level by trying a topknot sock bun—the sock bun will add extra volume to your limp summer locks, and is the perfect look to take from day to night. For a gentler, more tousled look, try a loose bun at the nape of your neck. It'll add some glamour to your look.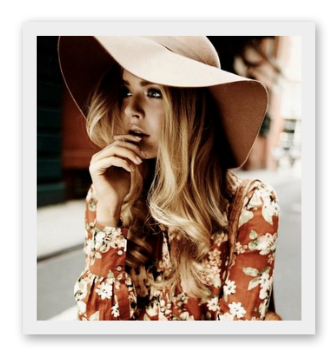 Finally, when it truly is too hot to deal with anything, you can always resort to a big floppy hat. It'll hide your frizzies, protect your face from the sun, and requires no time or practice!
~Alyssa, fashioniSTA
(Image credits: vanessajackman.com, stylishboard.com, tumblr.com, defrumpme.com)
Dancing with the Stars premieres tonight, so to get us in the style spirit, we've dug up some of our favorite outfits from seasons past. Whether it's an elegant waltz or an energetic jitterbug - or just a look at the judge's black-tie ensembles - the costume department knows how to bring it. The sequins, spandex and use of feathers make this show one of the most stylish programs to hit the air, check out the evidence below!
Of course we're always looking for ways to put a little more DWTS into our days. To get the signature looks for your everyday life, we've come up with a few ingredients. Just add these to your daily outfits and you'll be waltzing to work and foxtrotting into Fridays by no time:
Sparkle. This is the most important ingredient, and must be used generously. Or just sprinkle a little on your eyelids to brighten up your Mondays (which, coincidentally, is a DWTS night). Plus you'll be ahead of the trend, gold lamé is really hitting up the runway for fall.
A sassy attitude. The dancers don't get to the top without a will to win, and you won't claim their coveted style without a little sass in your step.
Spray tan. Whether you're looking to go full Cha-cha-cha or you just want a little extra Jive in your life, a sunny glow is a must-have.
Fancy up-do. You can't expect to perform a 30-worthy dance with your hair falling in your face. Slick your hair into an Argentine Tango ponytail, tease it back into a Samba-swept mane, or pin it back into a Waltz-worthy chignon.
Waterproof mascara. No episode ever made it through without a few tears. While you're at it, add a few faux lashes to your look for a truly authentic homage.
Now that you've got the tools, you're all set to celebrate the premiere in style!
~Ashley, FashioniSTA
Let us pamper you!
If you're a mom, unless you have a staff of 15 on-call 24/7, you probably need some personal pampering. Well, we're here for you. Join our Needham store on November 30th for a "Mommy Makeover" event from 6:30-9pm!
Hair stylist

Catherine Marenghi from Salon Fabio

in Newton and makeup artist

Robin Moran from Shiseldo

will be on-hand to make all you moms look and feel your very best. This is an event not to be missed!