Posts tagged
city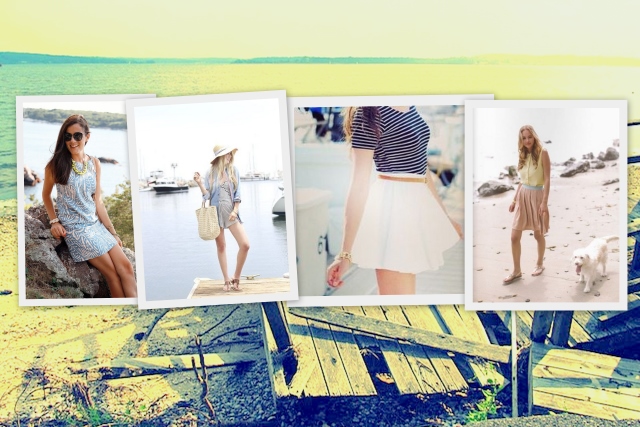 No matter where it is you're spending your summer, we know you fashioniSTAs are doing it in style! This summer is all about making a statement, while also remaining true to your individuality and personal style.  When dressing for your vacation getaway, we are seeing a huge nautical influence on the latest trends.  Some of the hottest trends this season are simple patterns with a preppy vibe, think classic Tommy Hilfiger and Tory Burch.  When seaside no matter what your style is, you cannot go wrong with a brightly colored Lily Pulitzer ensemble.  Whether headed to the ocean or traveling to the countryside, vacation style is all about simple, elegant, and classy.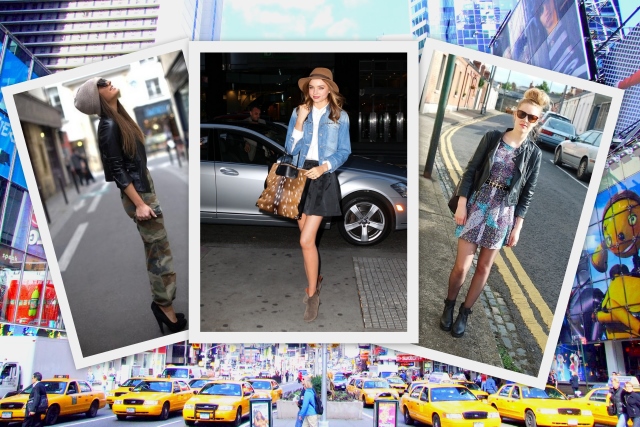 This summer's urban style has a much edgier vibe.  When it comes to looking your best in the city streets, it is all about making a bold statement.  Lots of trends we are seeing this season are pushing boundaries, the streets definitely have an 80's vibe when they are full of destroyed denim, studs, and leather. What we recommend trying is mixing older trends with newer ones or pairing two totally different items to make a unique look.  Next time you decide to wear a floral pattern, add some edge with some leather or destroyed denim! If there is ever a time to try something new and different, it is when strutting down the city sidewalks.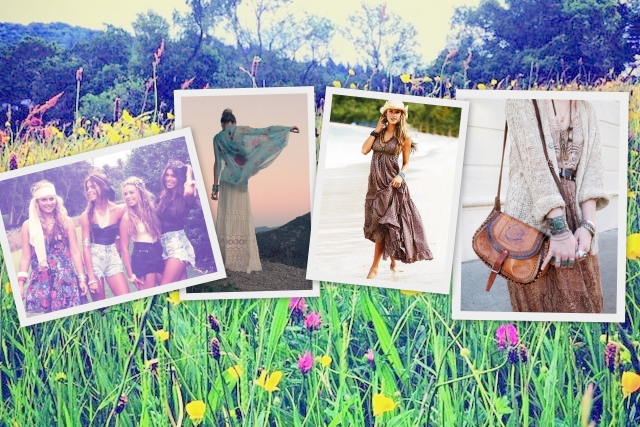 It is hard to ignore how much of a bohemian influence there has been on this summer's trends.  With maxi dresses and cross body bags being two of this summer's must haves, this summer you can't resist the catching the bohemian fever.  Even if you don't consider your personal style particularly bohemian, this style is absolutely worth trying, even if just for the comfort factor alone! From crochet and fringe to vintage looking over-sized jewelry, we are loving everything about this style. We recommend you try pairing a floral pattern with an over sized sheer shall to get just the right vibe.
-Catherine, fashioniSTA
(Image credits: pinterest.com, tumblr.com)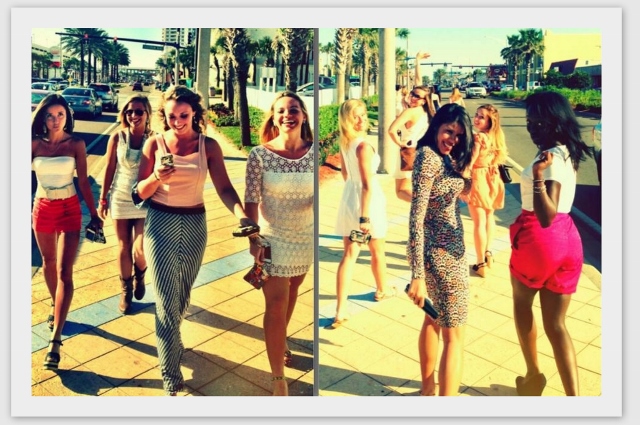 My friends and I heading out on the town this summer.
Let's face it, every single one of us needs a good girl's night out on the town every once in awhile. Between the laughs, drinks, gossip, and opportunity to look fabulous, they're truly hard to beat. If you're anything like me, you could try on clothing for hours with your girlfriends to find just the right look for that particular evening. In honor of our stores hosting their own GNO events this Thursday, Here are a couple look suggestions we recommend trying this summer!
Be Bold
No matter what that latest trend is that you've been eyeing, girl's night is a great chance to rock it! Whether it's sequins, metallics, or neon colors, don't shy away from eye-catching items. Being with your favorite ladies will give you that extra boost of confidence to try something new.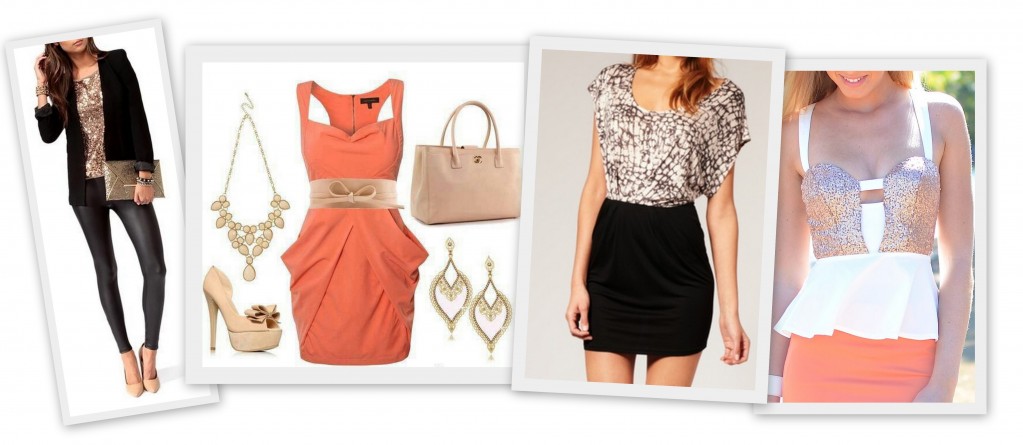 Closet Essentials
As a very social fashionista that loves any excuse to get dolled up, I must admit I own a skirt in almost every color. The key with skirts is having a variety of styles. You cannot go wrong with a pencil, circle, or high-low skirt this summer, all you need is the right blouse. One trend we cannot ignore lately is sheer and lace. No matter how they are worn, these items always make your look classy and chic. If you don't know what to pair a button down blouse with, we suggest trying a killer pair of bright shorts.
Pump It Up
If you happen to be on the shorter side like myself, you love any opportunity to give yourself those extra few inches. One item every fashionista should have in her closet is the perfect, and comfortable, pair of pumps. We recommend always having a pair of nude pumps because no matter what crazy color combo you may throw together, these shoes are always going to match, while making your legs look awesome. If you're a city gal, always keep in mind those pesky grates! You may want to stick to a thicker heal if you'll be strutting through the streets. And if you're not confident you'll last a long evening in those new heels you just bought, don't be afraid to rock sandals, people will envy your comfort and style.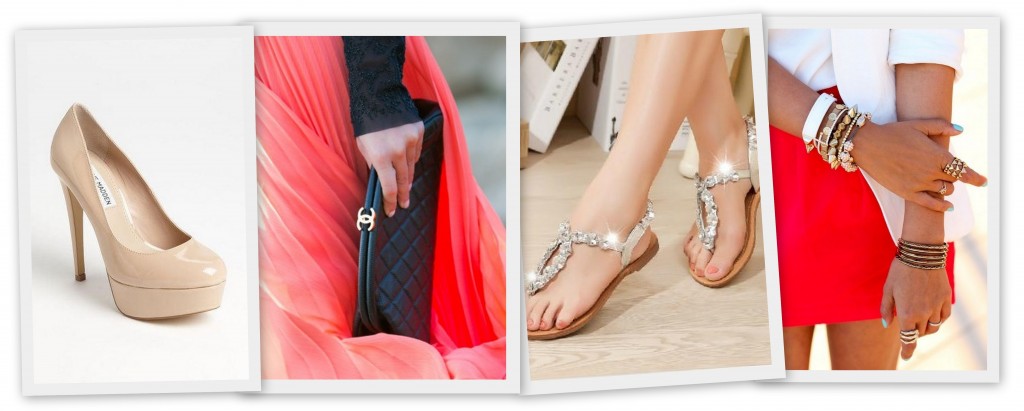 The Essential Accessories
Be sure to not leave your house without an adorable clutch that can hold all of the essentials: your phone, money, identification, and lipstick of course. Avoid taking a big bag at all costs, you'll regret it when it's time to hit the dance floor! For jewelry, try going big and bold with either your earrings or necklace, while staying simple with the other. Bangles and statement bracelets are always a fun accessory, along with bigger rings. If you're looking for the perfect opportunity to rock your fun costume jewelry, your next GNO couldn't be better.
More Formal
To keep your look more on the formal side, it is all about finding that perfect dress. For these occasions, its OK to invest! For the frugal fashionistas, STA has some fabulous designer dresses at amazingly affordable prices, so be sure to stop in one of our stores to check them out! You will not regret that little extra you may have to spend on the perfect dress for you. If you need a cover up, this summer is all about the blazer! We recommend every fashionista keep a plain blazer in her closet this summer, it is sure to get plenty of use.
We want to see what you fashioniSTAs are rocking this summer!! Tweet or instagram a picture of you & your girlfriends with the hashtag #fashionistasGNO and we will share our favorites!
Image credits: pinterest.com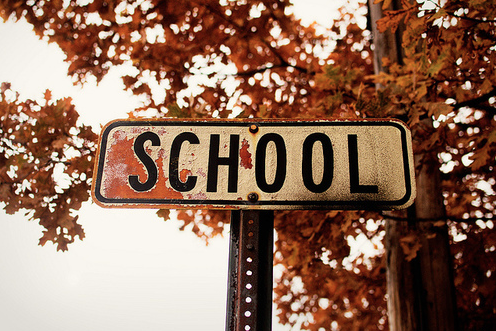 Every college campus has their own style and trends depending on location, weather, student culture. I may be a little biased, but the city schools are definitely the ones who set the trends and are the ones to keep an eye on. Need some inspiration? Here are some college trending topics that can make getting a degree that much more stylish.
It's time to put your high over-the-knee boots back in your closet and take out the heeled booties. The booties look superb with skinny jeans and just about any sweater (as shown below). Combined, these items make the perfect fall outfit, all you need is a great handbag to carry to class or the local coffee shop. Booties can be dressed down to be worn to class - just add leggings, an oversized sweater and a scarf - or dressed up to be worn out to a nice dinner. To take the transition from day to night, add a jersey or sweater dress with opaque tights.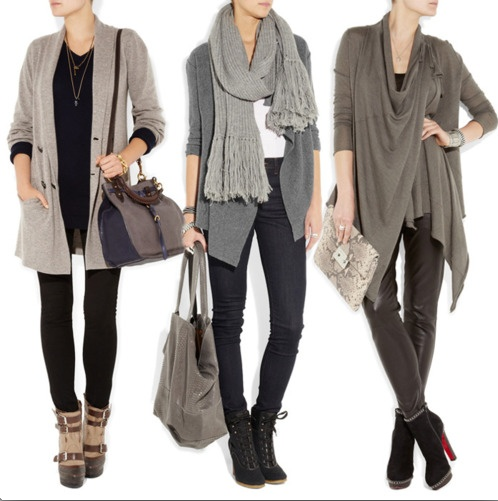 On a  more casual note, vests are the perfect topper to pair with a long sleeve shirt or sweater on your way out the door to class. They are comfortable warm and stylish…. what could be better. A popular look this fall is a flannel shirt paired with a vest, skinny jeans and combat boots. If that's not exactly your style, go for a sweater, vest and boots for the comfy, ready for class look.
There are also some staple pieces that can be found on any campus (shown below). These pieces include: Longchamp bags, North Face jackets, Hunter boots, and Tory Burch flats. These are very durable, comfortable, and reliable items that ever college girl must have in her closet in order to get through four years of lectures, labs, and discussions. Have these items in your style artillery and you'll never be late for class again!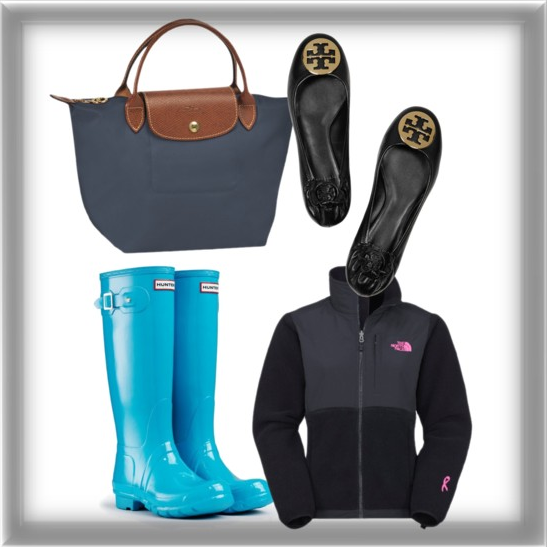 ~Jenna, fashioniSTA