Posts tagged
accessorize
70% off Clearance Items and 20% off new arrivals … you better get ready … It's our Midnight Madness sale!
Starting February 5th and 6th, the madness begins!  Beautiful designers from Chanel, to Louis Vuitton, to Gucci are all either 20% off or 70% off!  Seriously, is it normal for these beautiful designers so discounted?  Well, no.  That's why it's madness.
So … while our store aren't actually open until midnight, they are open later than usual.  But we promise the madness part is real.  Whether you're looking for something new for spring or a winter classic to save for November, you'll find an unbelievable deal.  And most of all, with 70% off, we'll be bolting for those stunning investment pieces that are calling our names.  Hang on David Yurman, I'll see you on February 5th and 6th.
With 70% off clearance items, we're saying goodbye to winter and hello to spring! after all…
We're now accepting Spring Consignment!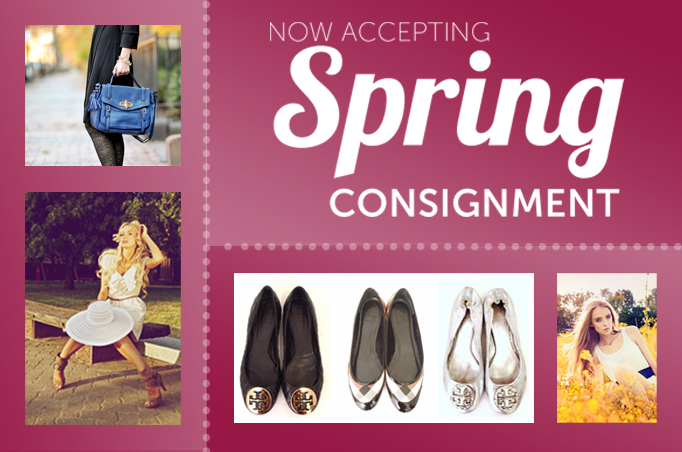 4. Stay focused.
Do you have a piece of clothing or an accessory that you rarely (or never) wear, but don't quite have the heart to give it up yet? Yes? Well, don't worry, we all do…
Here's my trick: Hang the item of clothing off of the end of one of your hangers so that it is facing you when you enter the closet. Leave it hanging there for as long as it takes.
Most of us think that we need to buy something else to "go" with the frustrating item in order to make it work. As a result, it hangs hidden between other clothes and goes unused. Inevitably, you forget about the item that you need to buy to "go" with it, or you can't find it this mystery coordinating item, or you decide that your money is better spent on a different item….and so on and so forth. And, because of this, you actually forget about the offending item itself.
I have discovered that if it hangs in front of your face so that you can't ignore it or forget about it, you will eventually find something to wear it within your own closet. As you grab outfits and pull other items out of your closet - nine times out of ten - you will find yourself with a coordinating piece in your hand.
I hope that this set of blogs has inspired you to shop your own closet and discover outfits that you didn't even know were there! And remember, if you find yourself with stuff to consign or if you find that you do have some gaps in your wardrobe that need to be filled, Second Time Around is the one-stop shop to help you out with both!
~Marisa, Director of Styling, Second Time Around