Posts tagged
70% off
70% off Clearance Items and 20% off new arrivals … you better get ready … It's our Midnight Madness sale!
Starting February 5th and 6th, the madness begins!  Beautiful designers from Chanel, to Louis Vuitton, to Gucci are all either 20% off or 70% off!  Seriously, is it normal for these beautiful designers so discounted?  Well, no.  That's why it's madness.
So … while our store aren't actually open until midnight, they are open later than usual.  But we promise the madness part is real.  Whether you're looking for something new for spring or a winter classic to save for November, you'll find an unbelievable deal.  And most of all, with 70% off, we'll be bolting for those stunning investment pieces that are calling our names.  Hang on David Yurman, I'll see you on February 5th and 6th.
With 70% off clearance items, we're saying goodbye to winter and hello to spring! after all…
We're now accepting Spring Consignment!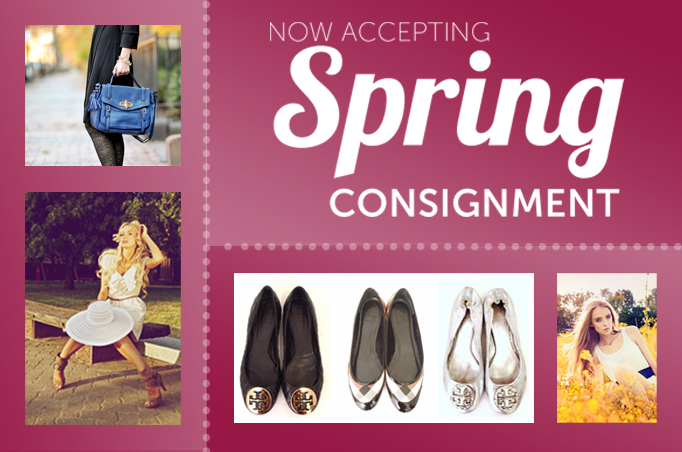 Hello fellow fashioniSTAs! We are all in mourning over Second Time Around's 70% off sale being over, but we have great new purchases to keep us happy until the next one! This year was extra special since we had extra time to soak in all of the deals with the extended Presidents' Day sale, which obviously means we were able to grab up even more amazing finds. Since none of us want to keep quiet about the treasures we've found, we want to let you in on the secret and give you a peek of what you could be carrying out next time! We break down the sale for you and show you our greatest finds, as well as offer tips and insider secrets on the best places and ways to score big for all of you elite bargain hunters.
Best Deal: A See by Chloe top from our Thompson St. store in Soho, NYC. How did I shop there you ask, when I live in Boston?? Well, I had seen the top a few weeks prior to the sale when I was in NYC for work, but decided to pass it up since it was new with tags and a little more than I wanted to spend. When the sale rolled around, I remembered the top and called in the off chance that it was still there….AND IT WAS!! The lovely ladies at the Thompson St. store happily sold me the top (at 70% off ½ of the original retail price!!!) and put it in the mail to me that day. The next day I arrived at home after a long day of work to find the beautiful orangey-pink, royal blue and black print top waiting for me in a box on my doorstep. Fashion dreams do come true!
Favorite Sale Store: 176 Newbury St. Not only is this our largest store – but aside from the Newton location – this is our oldest store and thus, it has the highest turnover of merchandise, meaning that there is always an AMAZING selection of fabulous one-of-a-kind finds to choose from. Also, this is the store that hired me almost seven years ago, so it has a special place in my fashion heart.
Insider Tip: During the 70% off Winter Sale, I always dig through the denim racks for a pair of great, worn-in jeans that I can cut into shorts for the summer. If I spend $10 or $15 on a pair of designer denim, then I don't care about chopping the legs off and that way, I get the great fit in the tush that only premium jeans can give.
Best Purchase: A pair of black Bvlgari sunglasses with the signature silver circles on the arms for under $30! I had been looking for a pair of black sunglasses, and these fit perfectly and are a classic shape so I'll wear them forever. Another check on my style dream list. And with the additional 70% off, who can beat that?
Favorite Sale Store: Atrium Mall in Chestnut Hill. Not only is the store spacious and well-organized, but I have found so many great pieces there. They have an amazing consignor base, and I can always find really fantastic, high-end investment pieces there, as well as trendier items.
Insider Tip: Use this opportunity to try something new. It's great when you can find things that match the wardrobe that you already have, but this is the perfect time to try a new trend. It could turn out to look incredible on you, and become a new staple in your wardrobe, but if you decide that you only want it for a season or two, you barely spent anything on it. I found a sheer, black Barneys Co-op top for under $10 at Atrium, and this was a great buy since I was interested in trying the sheer trend, but didn't want to drop a ton of money on it.
Best Deal: I didn't get to buy anything on the 70% off sale that's worth mentioning, but I did buy a Louis Vuitton speedy bag for the Presidents' Day sale at 30% off. This luxury staple piece (which retails at over $700) was priced at $299 in the store, and I snagged it for $209 with the weekend sale!
Favorite Sale Store: 176 Newbury, not only because its my second home, but I find it to be my very own walking closet. I know every product by name price and consignor. I live, breathe and eat 176. I love all the merchandise we get from casual HM, preppy Ralph Lauren or classic pieces by Chanel. Its so good it hurts sometimes, but that's love

Insider Tip: Regardless, sale or not, we process new merchandise everyday. It's worth checking out each day of the sale, you'll never know when an LV speedy comes your way!
Best Purchase: I pieced together a super-fancy outfit just in time for Valentine's Day this year with a black Vera Wang Lavender Label dress with a bejeweled neckline and J. Crew earrings (right). I wish for the life of me I could remember what the price points were, but I'm pretty sure that I paid only about $20 for the dress.  $20!!!  I felt like such a glamazon and my boyfriend told me that I really looked like a woman.  What a compliment!!   
Favorite Sale Store: HARVARD (yeah!), but I made out like a bandit at 324 Newbury St!
Insider Tip: I do love my store (HVD), but I honestly don't let much sit on the shelves for too long if I really want it.  I have been burned too many times watching that <name the item> walk out under the arm of another customer.  My shopping advice?  Snag it while you can!!  Give yourself enough time to really think about your purchase, especially if it's a biggie, but if you LOVE it, don't hesitate!  Great merch moves soooo fast during these sales.  Blink and that piece you've been coveting will be gone!
Also note that I got all of my key pieces on the LAST DAY of the sale — not all of the good stuff disappears on the first day! If you can't make it on Day 1, try again!  I'm a big fan of pieces that require a little "thinking outside of the box" in regards to styling options, so things that may appear picked over to one person can be a GOLD MINE for someone like me!
We're dying to know how you all did during the extravaganza of deals, so let us know about them on Twitter (@STA_FashioniSTA) or Facebook (Second Time Around - Resale Goes Upscale), and we'll feature you on our pages! You will also be entered to win a $50 gift card to use at any STA location!