Posts tagged
Terri Mahn
Our Boston Fashion Week "Closet Couture" show was a hit last Monday! With our guest list overflowing, we managed to fit almost all of our fashionista followers into our space at the W Hotel in downtown Boston. Styled by The Stylist Closet's Terri Mahn and Second Time Around's Director of Styling, Marisa Meloski, the show featured 48 looks mixing high-end designer wear with lower-end pieces, ranging from party dresses to fall jackets to bohemian denim. Missed the event? Don't worry, we've got all of your backstage peeks and showtime scoop, along with the top trends of the evening.
Before the show, a team of make-up artists and hair stylists from Salon Acote (on Newbury Street) were on hand to prep the models backstage.
Between stylings, the models bonded backstage. Photographers were on-hand to capture each behind-the-scenes element of the show.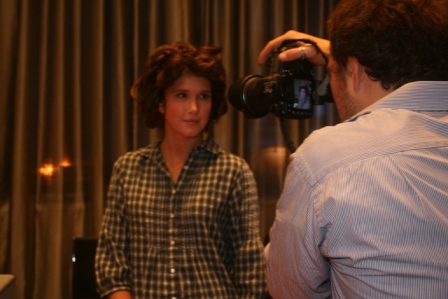 Before the show began, Terri gave the girls a pep talk backstage as she and Marisa dressed the models in a variety of bohemian layers, structured jackets and dresses, bold jewelry, and perfect-for-fall boots. Check out these photos from right before the show, the girls were eager to show off their perfectly styled ensembles and a variety of hairstyles, from loose curls to romantic up-dos to full volume!
The show itself was a huge hit, with looks ranging from structured to layered bohemian. Here are some of my favorite looks from the show, including a group shot of the models during the finale. Which look is your favorite?
Here's a similar look, but instead they substituted the vest for an open cardigan and pairing the look with very fitted pants and ankle booties. Don't be afraid to wear a top with longer sleeves than your cardigan, it'll give your outfit another element if your sleeves peek out from your monochromatic sweater.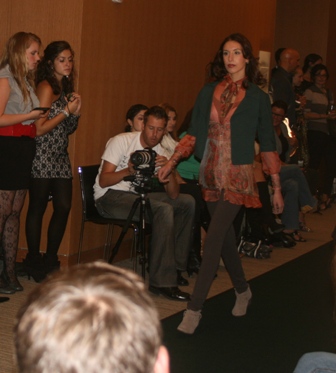 After each model posed in 3-4 different outfits, it was hard to capture them all by the end! But watching them all during the finale gave us a great look at how all of the outfits could easily fit into anyone's wardrobe, despite them all having completely different styling techniques.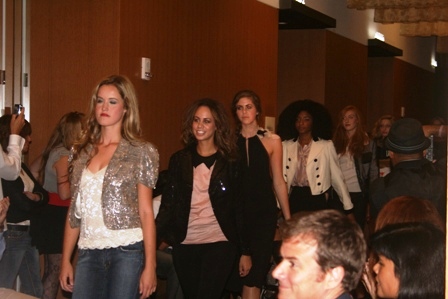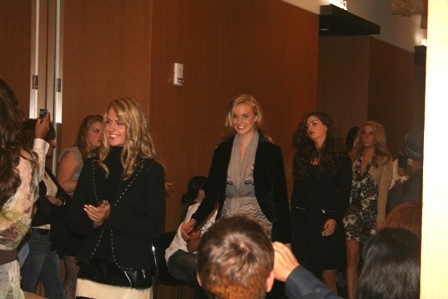 After the show, we opened our pop-up store, take a look at some of the items that were available to our shoppers, courtesy of our 176 Newbury Street store!
The STA employees also had a great time after the show, check out the final candids below!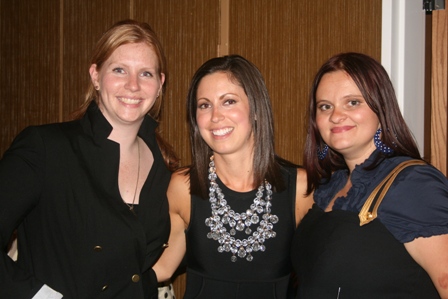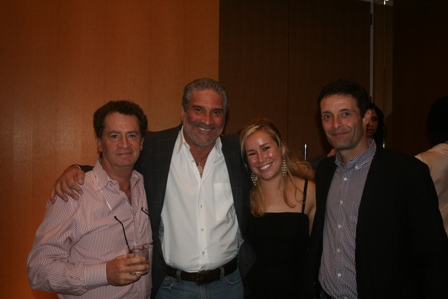 Thank you to everyone who was able to make it to the show! Keep checking back to find out more information for another one of our big events, coming in early November!
~Ashley, fashioniSTA, Second Time Around