Posts tagged
eyebrows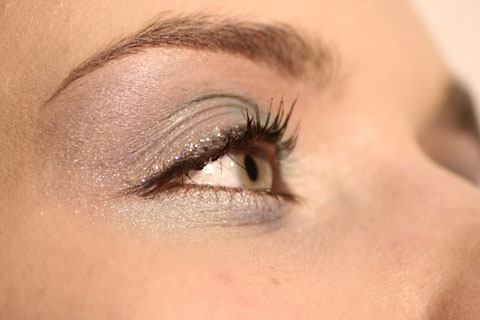 I don't know about you ladies, but I'm clinically obsessed with my eyebrows. I tweeze my eyebrows every other day and I wax religiously every two weeks – fair warning: don't get into my habit. You can achieve great eyebrows without even doing any of that nitty gritty stuff. Eyebrows can give your face a definitive look and bring light to your face. I've become an expert on achieving a great brow and I'll show you how with five easy steps, and soon you'll be on your way to great looking eyebrows.
1. Have an idea as to how you want your eyebrows to look, you can't go into it without at least knowing what you're getting into, because it can turn into a disaster. Riffle through some magazines and see what you find. Look for models or celebrities with your face shape who have similar features to you, and find the type of shape that you like.
2. Once you know which eyebrows you would like to model yours after, you can focus on shading. Look at the color of your eyebrows and determine what shade you need to achieve a natural look, try to get as close as your natural eyebrow color. Blondes; depending on how light your eyebrows already are, your best option is only one shade darker.
3. Decide if you want to do eye shadowing or eye penciling. They both give an eye brow a definitive look but there is a difference. Eye shadowing gives a natural look; eye penciling can give a clean but stern look. It's important to keep in mind that with eye shadowing you must use a small soft brush and lightly coat and not douse the eye brow. Using a brow pencil entails precision, a steady hand and a firm approach. Remember when applying pencil, do not press hard on the pencil this will cause it to look fake and matted, press lightly it doesn't take much to get a result from an eye brow pencil. It's a great way to get a very edgy look.
4. When applying either shadow or pencil always start in the middle and work your way to the tip then back again to the beginning. This helps you fill in the spaces that need shading.
5. Q-tips are your best friends. If your eyebrows are too dark you can dab the Q-tip on your eyebrows and fix the shaping as you go.
You don't have to be a celebrity to get traffic-stopping brows!
~Leslie, fashioniSTA, Second Time Around