New Store on Newbury Street
Relax! We are not announcing the opening of a fourth Newbury location… Instead, we are getting excited for the new Converse store that is opening sometime this summer. It will be Converse's first full price retail outlet EVER and we couldn't be happier that Nike – Converse's parent company – chose Boston to be the test city.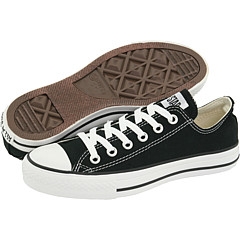 Just a few doors down from our 324 Newbury Street location, this store promises to be a sneaker mecca for all. Let's face it, Converse – whether they be All-Stars, Jack Purcells or One-Stars – look great on everyone, no matter what your style. Sneakerheads, hipsters, tweens and soccer moms can all rock 'em and they all look good doin' it. They are THE anti-fashion fashion sneaker: goes with every style, goes with every outfit and never goes out of style. Hard to argue with that!
Even though I already own a pair of Chuck T's in every color known to man, I can't wait to see what they have in store for us! Here's hopin' that they open soon!
~Marisa, Director of Styling, Second Time Around
Comments are closed.