A Stylish Transition
Before the leaves even hit the ground, we're ready to break out our boots and suede handbags. Summer's graceful transition into fall can only be matched with equally elegant style, from luxurious leather dresses to beanies that have suddenly gone high style.
The Labor Day no white apparel rule has fallen by the wayside the past few years, but embracing the color has taken an additional step forward. Winter white started popping up heavily at the beginning of 2013, and we're rejoicing that it's popping up as a trend for fall as well. Heavier fabrics - like wool and cashmere - are the perfect compliments to this lighter hue. Play it safe with just one piece, or go bolder with an entire white ensemble, accented with the season's signature red lip, of course.
If warmer staples are your M.O., then you've probably got the market cornered on houndstooth and autumn plaid. Play it up with leather details or pairing your preppy tweed blazer with a leather dress. Should you be more into the bohemian persuasion of fashion, give your summer maxi dresses a little extra time to shine by pairing them with a leather jacket or vest to carry them over into fall. And to channel your inner '90s punk, choose a beanie in a bright color and pair it with your leather fall staples.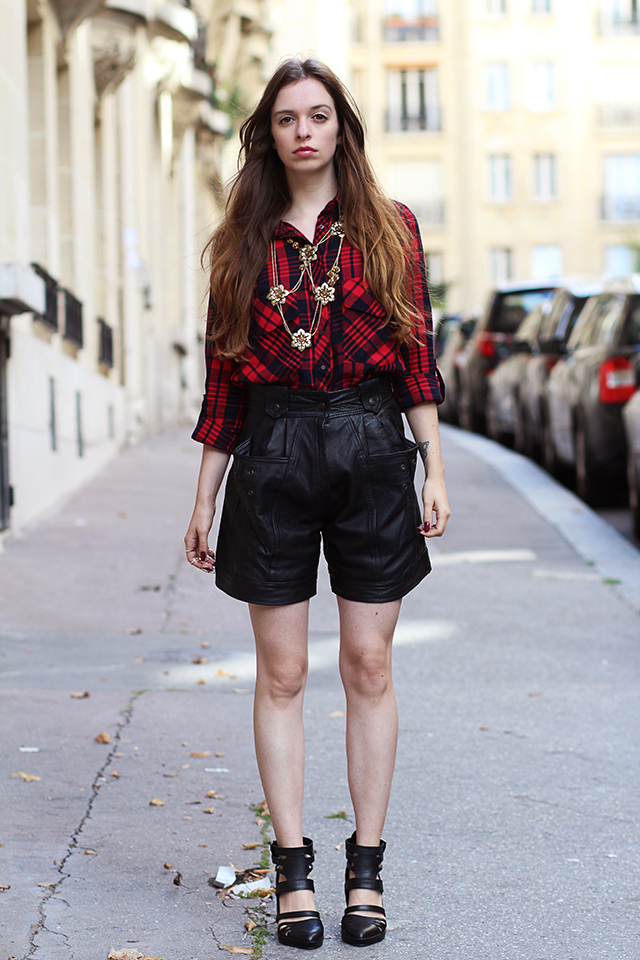 Photos by Song of Style, Fashion Steele, Sab Fashion Lab
Comments are closed.