Countdown to NYE: Part 2, Menswear at its Best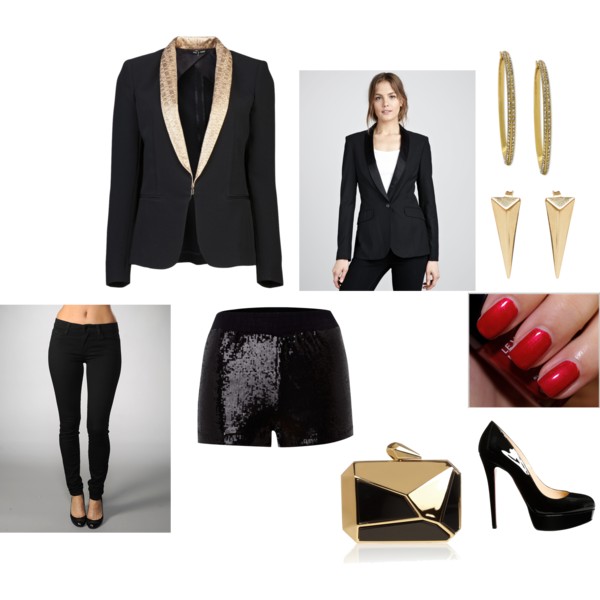 Yesterday, we dished some tips for the glitter girl heading out on the town to usher in 2013. What if sequins aren't your thing? We have a few ways to incorporate menswear-inspired pieces (one of our favorite trends!) to your knockout New Years Eve ensemble.
A crisp tuxedo jacket serves as the perfect foundation for a New Years Eve look. For just a spritz of glamour, this Rag & Bone style features a gold collar. We love it paired with a skinny black pant or tonal sequin short, and patent black heels. Think you can't handle shorts for a semi-formal occasion? Trust us, slip a pair on with black (or colored, for the bold) tights and just go with it. Whatever uneasiness you may have will quickly disappear when you start fielding compliments and officially assert yourself as a style star. Top it off with gold earrings, a bold clutch, and a vivid manicure, and you'll be ringing in 2013 in the most fabulous way.
Stay tuned as we bring you NYE-worthy loungewear choices this weekend! And as always, you can find more New Year's Eve inspiration on our countdown Pinterest board, as well as with our daily NYE tips on Twitter!
~Meredith, fashioniSTA
Comments are closed.