70% Off Midnight Madness Hits Stores!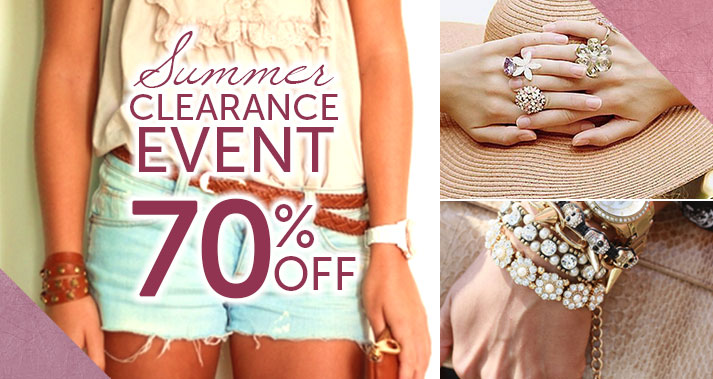 The ultimate sale of the season is finally here!
Starting on

Wednesday, August 22nd

at select stores, all summer items will be

70% off

through

Monday, August 27th

, with 2

0% off new arrivals

for Fall.
And to give you ample shopping time, the stores will be staying open until midnight on the first day of the sale!
Check out the lists below to see when Midnight Madness will hit your favorite location!
Wednesday, August 22nd:
Brookline, MA
Harvard Square, MA
Needham*, MA
Newton Highlands*, MA
Newton Centre*, MA
Northampton*, MA
Wellesley*, MA
West Hartford, CT
Westport*, CT
Hoboken*, NJ
Englewood*, NJ
Westfield*, NJ
Forest Hills, Queens, NY*
Thursday, August 23rd:
176 Newbury Street, Boston, MA
219 Newbury Street, Boston, MA
324 Newbury Street, Boston, MA
Charles Street, Boston, MA
Thayer Street, Providence, RI
Portsmouth, NH
Portland*, ME
Burlington, VT
Greenwich, CT
Georgetown, DC
Mott Street, NYC
Lexington Avenue, NYC
Thompson St, NYC
Chelsea, NYC
Broadway**, Upper West Side, NYC
Armitage, Chicago, IL
Wicker Park*, Chicago, IL
Philadelphia*, PA
*Open until 10pm. Murray Hill, NYC location is excluded from this event.
**Open until 9pm.
For a complete list of addresses for locations visit: www.secondtimearound.net
Comments are closed.