It's Easy Being Green…with the Right Designers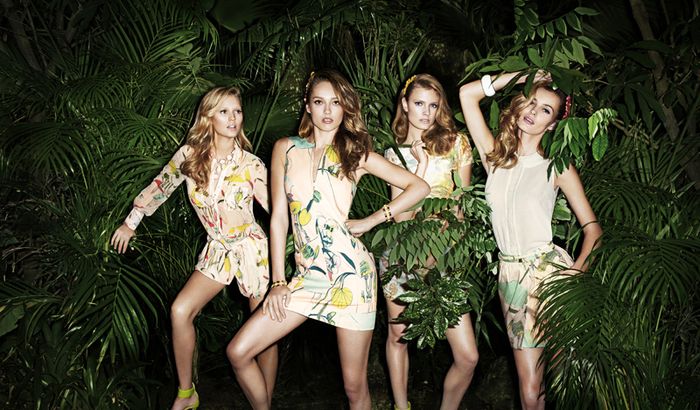 It's easy to go a little green in your closet, whether it's an organic t-shirt here or a vegan leather bag there. But if you're someone who craves high-end designers, you're also in luck. A number of designers are jumping on the eco bandwagon to offer green pieces or full lines of earth-friendly items. Here are a few of our favorites that are sure to make you and the earth look good.
Stella McCartney: This is the mothership of high-end, non-leather/non-fur fashion. While this label does use wool and silk in some of her designs, some of her shoes and handbags are completely vegan, while all of them are leather and fur-free. This label is living proof that you don't need leather to be considered high-end, which is a pretty incredible realization out of an industry that glorifies leather-loving labels like Louis Vuitton and Hermes.
Edun: High-end, but slightly more contemporary, this label has emerged as a fashion week power player. Using only certified organic cotton grown and stitched in sub-Saharan Africa, Edun's line is all about promoting sustainability through making change in Africa. They have a real positive relationship with the continent, and encourages us all to change through fair trade.
Organic by John Patrick: Devoted to sustainable fashion, John Patrick pioneered a line that uses natural fibers such as organic wool, flax, cotton and recycled fibers. Discovering that one could grow cotton in different colors, he has produced lines sold by Barneys and has been recognized by the CFDA/Vogue Fashion.
H&M Conscious Collection: While it doesn't scream upscale, I think it's worth mentioning since it's such an omnipresent brand, with everyone from teenagers to celebrities flocking to the store. This new Conscious Collection is made from organic cotton and  And with its recent announcement of its high-end line "& other stories," maybe it will be another label to take green upscale.
Comments are closed.