Runway Rookies Take on NYFW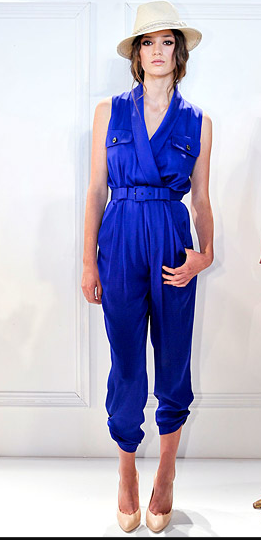 .
What do Rachel Zoe, Tory Burch and J Crew have in common? Well, aside from all being huge powerhouse brands in their own right, they've never had a runway show during NYFW - until this year that is. This week all three fashion houses hit the runway for the first time, and after viewing each spring 2012 collection - if I may quote Rachel Zoe - "I die."
Tory Burch
From polka dots, to stripes, to little ribbons adorning the models shoes, it's evident Tory Burch's spring 2012 line is intended to be playful and, better yet, more than wearable. Tory Burch was able to fuse 1920's retro-glam femininity with masculine touches, in the best way possible. She not only got away with, but excelled at pairing usually boring grandpa cardigans with brightly printed ankle-cut trousers, double pocketed jackets with pleated skirts and button downs, and making pastel and nautical color schemes look anything but boring or played out.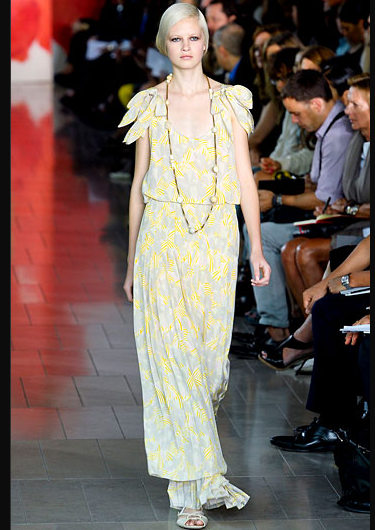 .
Rachel Zoe
If you've been keeping up with Rachel Zoe's show on Bravo, you know she's been stressing - as only Rachel Zoe can - over her fashion line debut. Sure she is the number one stylist in the country but could she pull her weight when it came to designing her own line? After perusing the looks that went down the runway, the only logical answer is yes, yes and more yes! Rachel has definitely stayed true to her boho-chic style with draped and gauzy maxi dresses, but her line showcases some immaculately tailored pantsuits in bold colors that could complement any style maven's wardrobe. One of the great things about her collection is her interest in separates that can be worn together for a work-appropriate look, or individually to create a more toned-down ensemble. And of course she's now got me wanting to invest in a printed jumpsuit…
.
J. Crew
A company known for making t-shirts fashionable walking the runway at NYFW? Yup! This year J. Crew head honcho Jenna Lyons has made some big waves in the fashion world, and if you ask me, this can only be a good thing. Although, I may be biased because once you prove comfortable also means chic and sophisticated, you can do no wrong in our eyes. Also, have you seen their male models? Swoon. But, I digress. Back to the fashion - unlike the pastel trend that seems to be rocking the runway (and the shelves at J. Crew), for their spring 2012 line, J. Crew veered toward color blocking some bold and bright combinations including teal & yellow, pink & orange and white & yellow. And while you may be thinking "that's so this summer 2011…" - well, you'd be right but we're excited it's sticking around! Plus, its integration with bold, floral prints make this collection an interesting take on a trend that we love.
.
~Kristen, FashioniSTA
Comments are closed.