Dress the Part: Family Gathering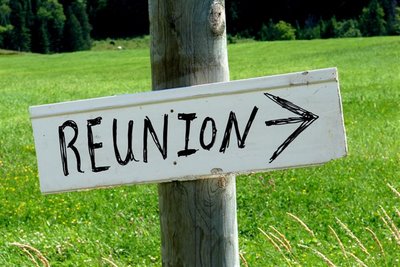 No matter how large your family gatherings may be, there's always at least one person present that you need to "dress your best" for. Picky grandparents, that cousin with whom you're always competing, mother-in-law… time with the extended family should never be taken for granted, but who wants the added stress of dressing for the occasion? No one, so here's how you can make it a breeze! Learn how to incorporate your taste into outfits that are coordinated and pulled together. Keep your outfit consistent in textures and patterns so as not to clash; it helps you come across as pulled together, not to mention make you appear as if you made an effort to dress well. Some simple fashion rules to keep in mind…
- Dress comfortably, both physically and emotionally. Don't take a risk with a color / print / style if you don't feel 100% confident in it; if you feel self-conscious all day about your choice, you won't be able to relax, and people pick up on that. The same goes for wearing something too structured; if you're physically uncomfortable in something after only an hour of wearing it, you won't be able to stop thinking about your discomfort all day. And who wants that?
- Dress your size. Don't squeeze into something because you reeeeeeally wanted to wear it, and don't wear anything too oversized (unless it's intentionally sized that way) — you'll come across as if you're hiding (or hiding a baby bump).
- When in doubt, dress up instead of down. Many fashion icons have stated that it's better to be overdressed for an occasion than under. You can be noticed for looking too fabulous or for looking too boring. You choose.
- Never sacrifice your own personal style for the sake of someone's expectations. Just temporarily tailor it to put your best face forward for the situation!
Check out some outfit choices from our Harvard Square location: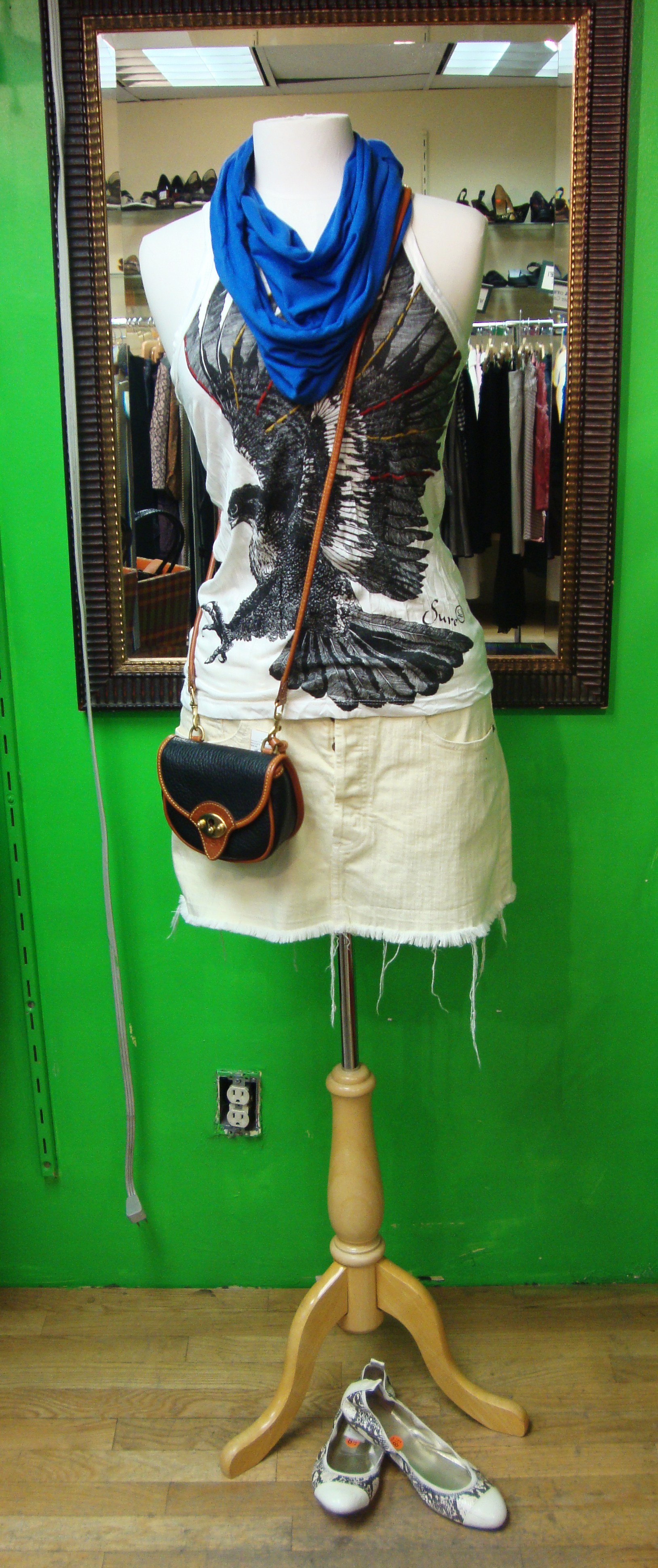 Tank: Dharma Imports (../blog/size_S.css) $28 — NWT! / Jersey Knit Scarf: American Apparel $9 / Skirt: Chip & Pepper (size 6) $35 / Bag: Dooney & Bourke $49 / Flats: Enzo Angiolini (size 8.5) $29
Dress: Dharma Imports (../blog/size_M.css) $34 — NWT! / Wooden Bead & Rope Necklace: $8 / Bag: Isabella Fiore $59 / Sandals: Prada (size 8.5) $119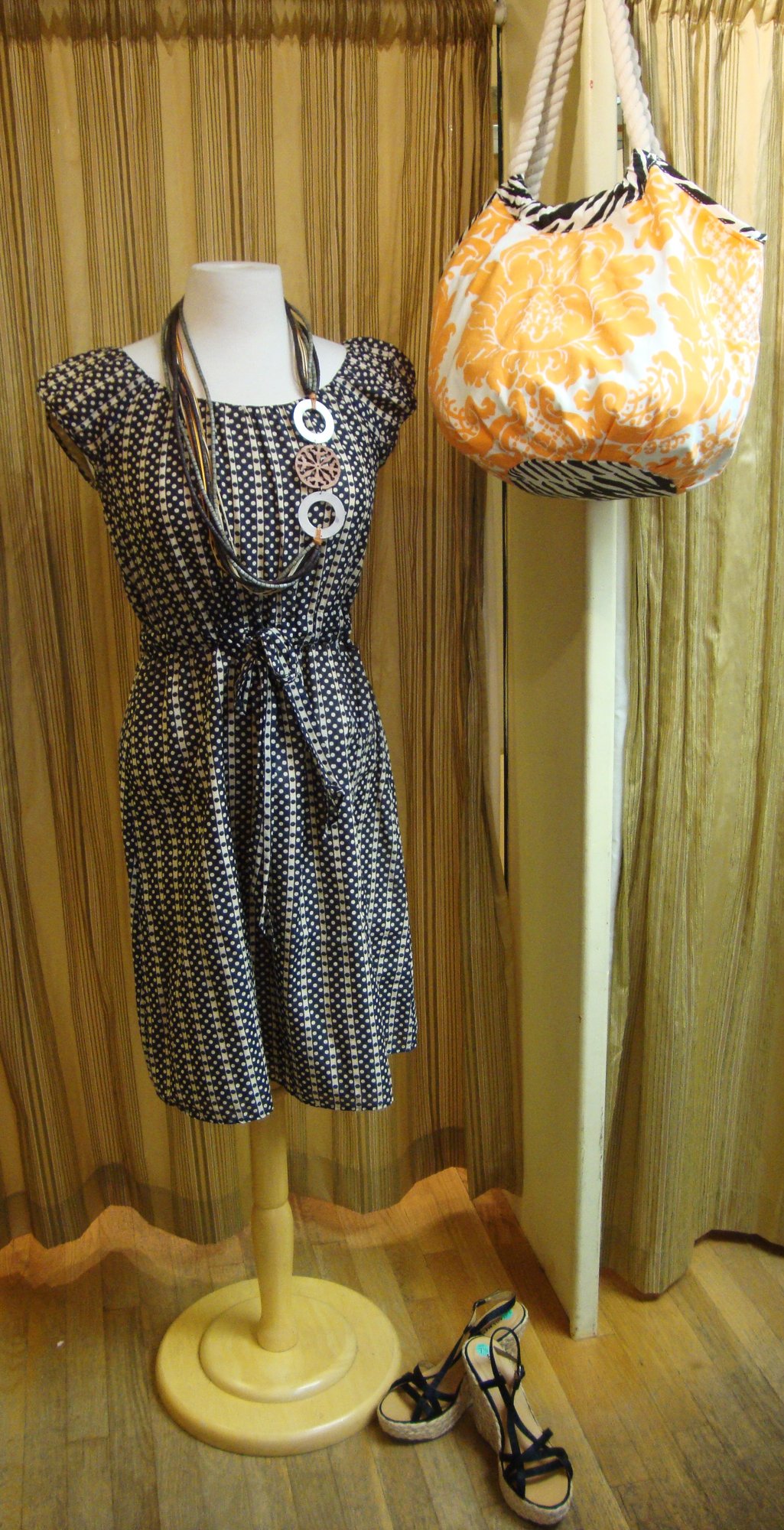 Dress: Theory (../blog/size_S.css) $59 / Wood & Leather Necklace: $16 / Bag: Donna Dixon: $19 / Sandals: Miz Mooz (size 7.5) $25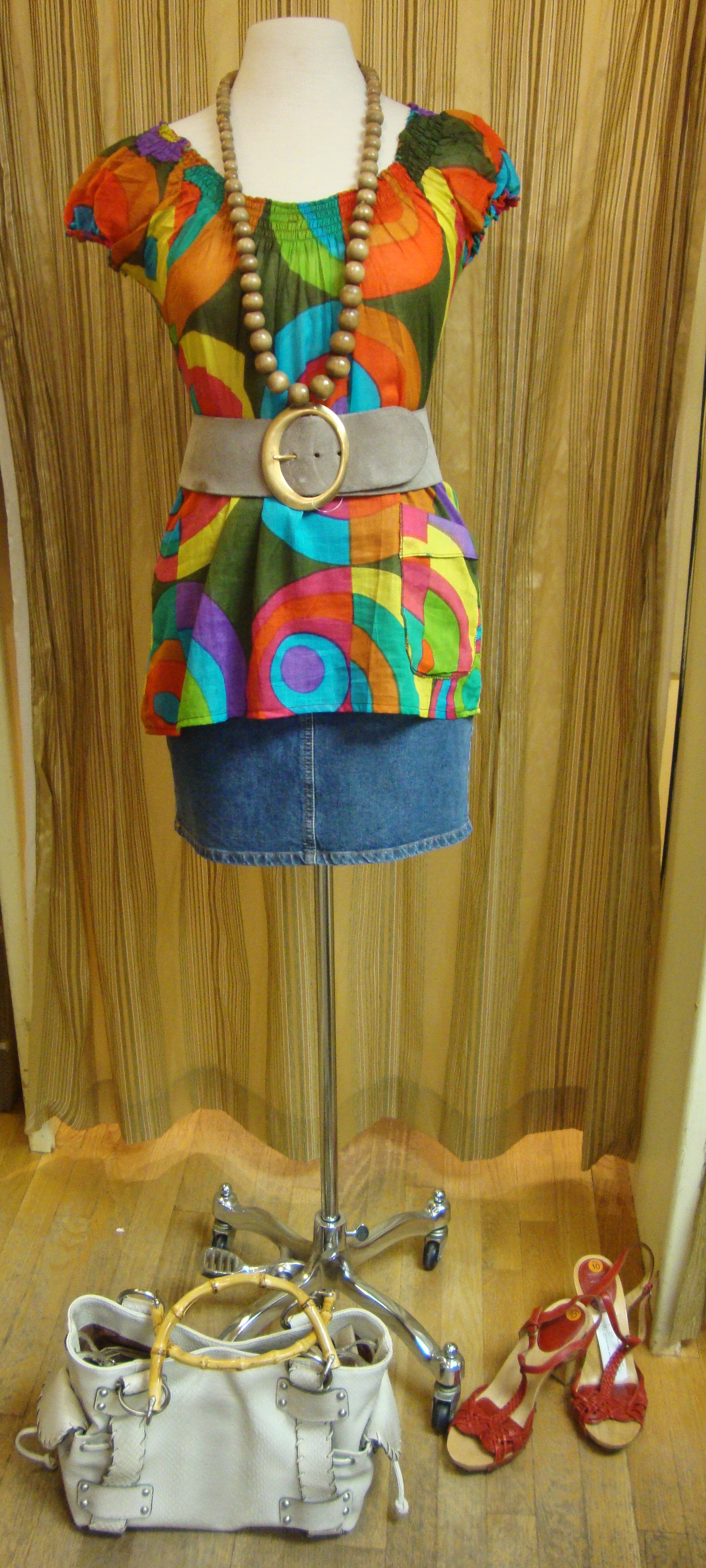 Top: Dharma Imports (../blog/size_S.css) $24 — NWT! / Jean Skirt: Theory (size

$35 / Suede Belt: $15 / Wooden Bead Necklace: $14 / Bag: The Limited $25 / Sandals: Frye (size 10) $59
~Kim, Store Manager-Harvard Square/FashioniSTA
Comments are closed.