Posts tagged
diane kruger
I'm still in awe over the dresses from this year's Oscars. There really weren't any looks that I didn't love or thought to be distasteful (even Lady Gaga surprisingly rose to the occasion). What really keeps me watching these red carpet events is the confidence that these women ooze. I know, I know. They are all A-list celebrities, but you have to remember that with the right dress and accessories you can feel like a celebrity too. With that being said, after watching the Oscars there are a few looks that would work perfectly as inspiration for pieces in our own closets.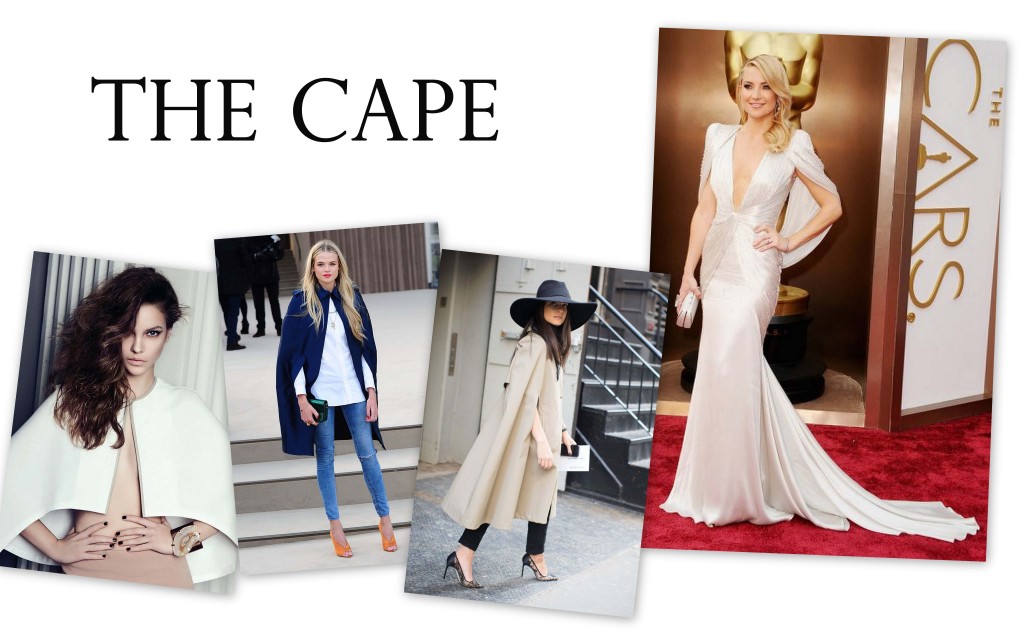 The Cape - As seen on Kate Hudson, a cape is an accessory that can amp up a red carpet look. For us, a cape of more substantial material can do the same as an everyday look. With jeans and a t-shirt or dressed up with skinny pants and an oversized hat, the cape can take your look to a whole other level. How chic does a cape look just draped every so slightly onto the shoulders?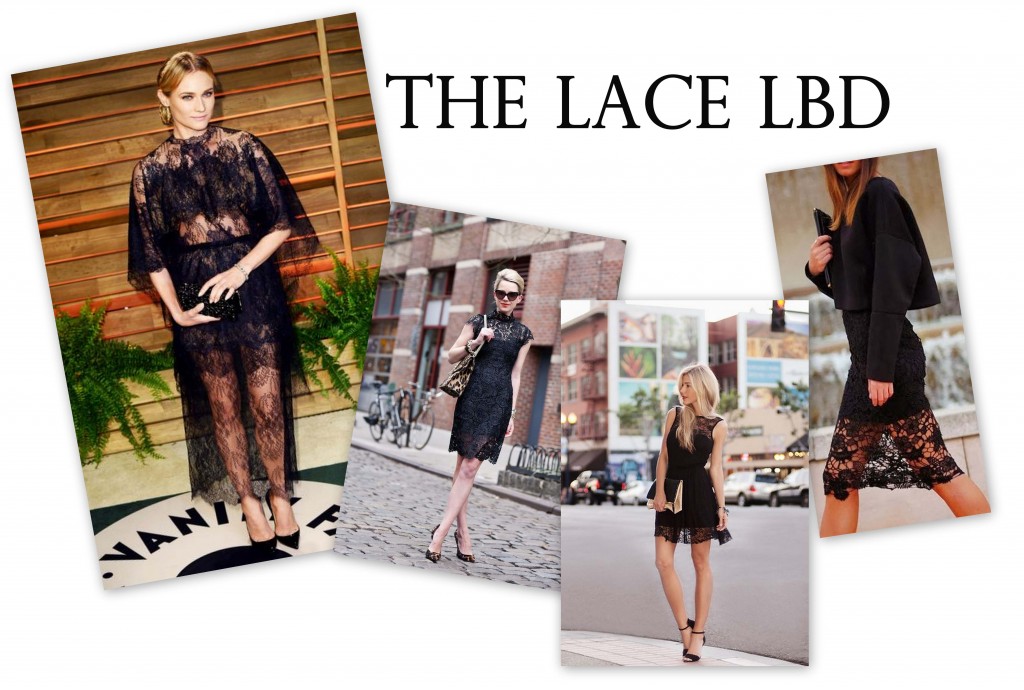 The Lace LBD - Who doesn't love a little black dress? Oh wait, no one. It is the staple piece that we all already have in our closets (if you don't, then you got to get one - life changing!) because it makes women feel like a powerhouse. So, why not add sophisticated lace to your LBD? Let's take Diane Kruger's Valentino frock. What is so prefect about this dress is that you're showing skin and totally covered up all at the same time. How provocative is that?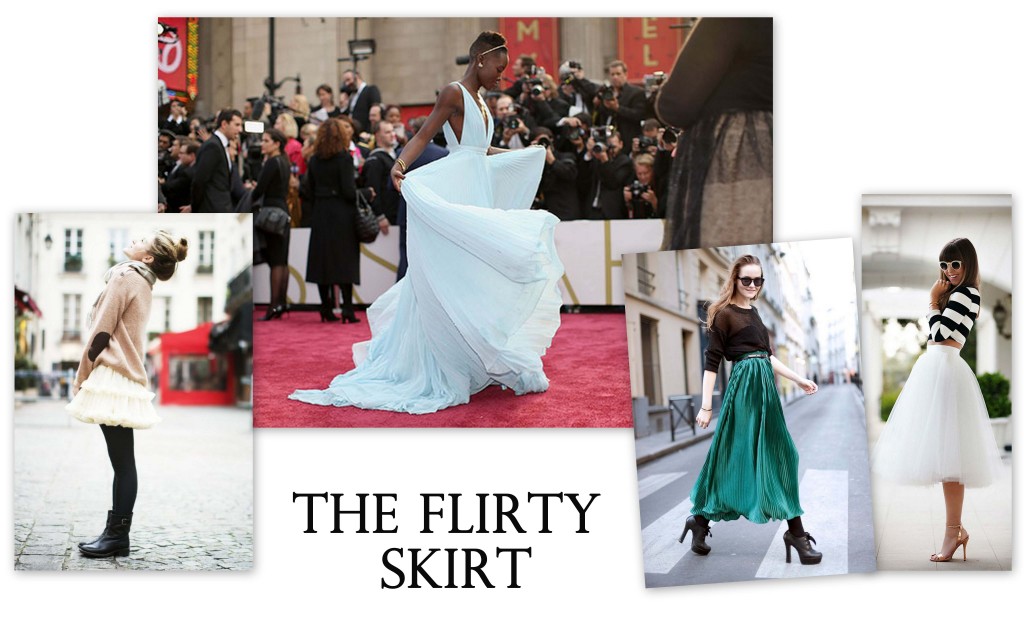 The Flirty Skirt - I couldn't write a blog post about the Oscars and not include Lupita Nyong'o. Her custom Prada gown was straight out of a fairy tale. How fun would it be to twirl in a flowy skirt until you were dizzy, like when you were a kid? That's what her dress makes me want to do. Off the red carpet, a long or short flirty skirt is all you need to feel like a princess.
I am definitely going to be on the hunt for these pieces after watching the Oscars! These pieces can transitional your wardrobe and make you feel like a celebrity. Don't take my word for it, just look at how amazing these ladies look!
~Taylor, fashioniSTA
Photo Credits: Refinery29 and Pinterest
The Metropolitan Museum of Art Costume Institute Gala is the high fashion event where the style elite can push the envelope in the hautest way possible. Unlike the Grammys where celebs show up wearing cans of tuna or weird disco sunglasses, the Met Gala showcases the true potential of designers, fashion-forward celebs and ingenious stylists. Join us as we break down the top trends, the fashion elite and the style disasters that graced the Met Gala red carpet.
Americandy
While this is a great event to showcase haute gowns and bold picks, it is also refreshing to see a group of ladies strutting their stuff in simple, streamlined ensembles by American designers. Michael Kors must have worked overtime, dressing Diana Agron (below, right), Brooklyn Decker (below, left), Emma Roberts, and model Caroline Trentini. From Brooklyn's hot pink, high slit fierceness to Caroline's nude, textured concoction, Kors got it right, sending out the perfect amount of American minimalism with the Met Gala-required wow-factor.
Always the American minimalist, Claire Danes showed up in a metallic Calvin Klein Collection gown, while Zoe Saldana (below, center) also donned the designer wearing a strapless pale lemon dress. Both were low-key looks, yet they managed to not underwhelm us with their fresh choices in color.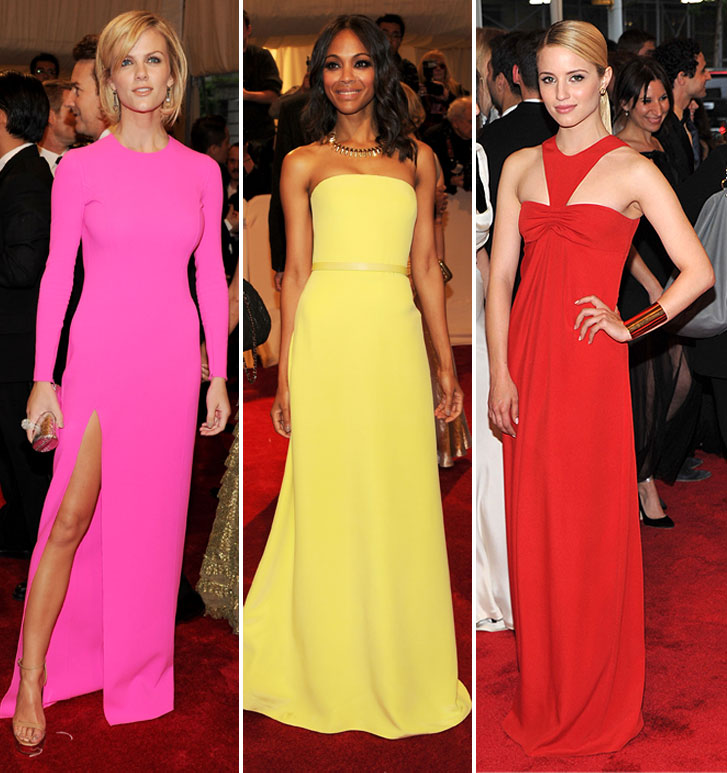 Got Something Up My Sleeve
One of the biggest trends of the night was sleeves. These stars must have finally been affected by the raging winter the rest of the country experienced, because you could not take a step without bumping into a not-bare arm. However, this trend seemed to work only on the stars who were able to keep it simple. The stand-outs of the night got this trend exactly right, including Renee Zellweger in a nude Carolina Herrera gown with just the right amount of sparkly detail on each hip. Naomi Watts also must have gotten dressed with Renee, because she too showed up in a nude gown with sparkle accents (by Stella McCartney), however hers created this ethereal feel with the illusion sleeves and light, translucent material. Gwyneth Paltrow brought the classy element back to gold in a stunning Stella McCartney, open-back, fitted gown, along with Sarah Jessica Parker in a silver, high-neck Alexander McQueen creation with the perfect silver-on-silver pattern detail. Going for a bit of a fashion risk, Ashley Olsen (below, right) encompassed the overall image of the evening in a vintage Christian Dior black gown with full, ivory, off-the-shoulder sleeves.
However, her sister, Mary Kate (below, left), missed the mark with her oversized Givenchy dress that looked like it was fit more for a trip to an Amish 1970s beach rather than a costume gala. Iman also looked like she was out of another decade a Stella McCartney gold, belted jumpsuit, and in the bad, 1980s type of way. But the biggest trend offender of the night? Christina Ricci in Zac Posen, evoking a morbid, just-raised-from-the-dead-in-a-Tim-Burton movie motif.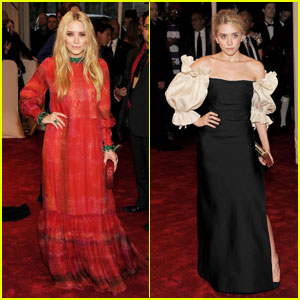 Surprise Designer: Topshop
When I think of the Met Ball, I think of haute couture gowns with feathers, studs, sequins and an expensive designer label attached. This year, however, three stunning starlets graced the gala in a label even we frugal fashionistas can afford. Jessica Szohr (below, center) edged things up a bit in a black velvet and tinsel minidress, while Maggie Grace (below, left) hit the red carpet in a limited-edition black gown by the mainstream label. Finally, Ginnifer Goodwin (below, right) wowed in a knotted green dress with a deep v front, which was ever so slightly overworked with the matching green eye makeup.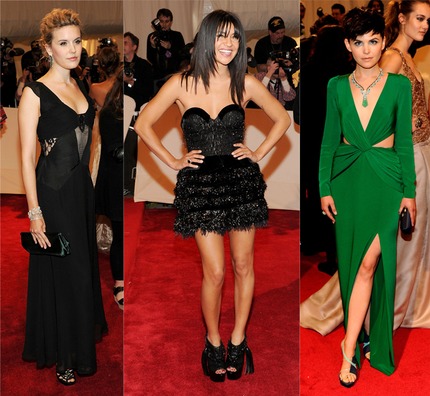 FashioniSTA Best Dressed: Diane Kruger in Jason Wu (left). Between her use of the illusion, sleeves and bedazzled trends, you'd think this would be a complete miss. But she managed to make it all work, evoking an old Hollywood glamour rather than a trashy mash-up of trends, which is definitely not easy to do.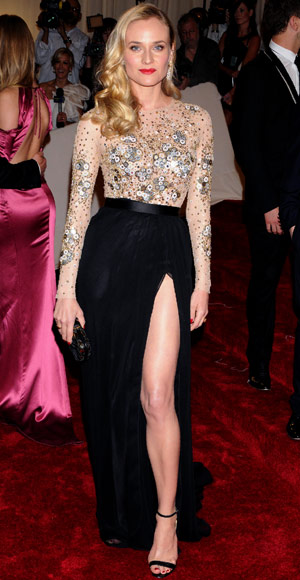 FashioniSTA Worst Dressed: Fergie in Marchesa. Not only is this dress an atrocious bridal nightmare from 1982, but the overly bronzed makeup and borderline frosted hair just added to the disaster. Bring back Grammy 2010 Fergie please!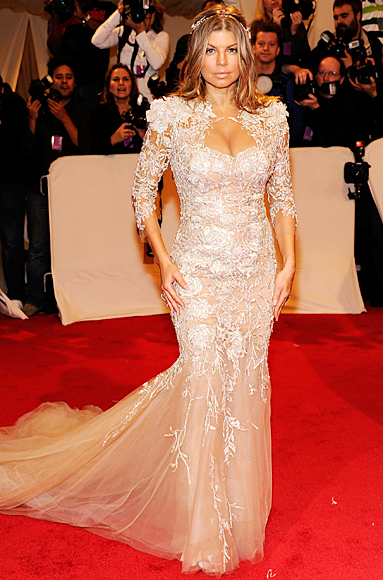 Most Improved: Rather than give this to an actual person, this award goes to Valentino's daisies, making their big comeback as appliqués on Dakota Fanning's tulle dress. After seeing Michelle Williams in these daisies at the Golden Globes, we thought that this trend would die a slow, painful death, but they have come back at the right event, on the right starlet, and in exactly the right way.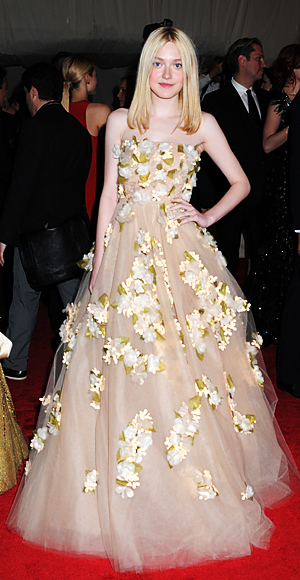 ~Ashley, FashioniSTA, Second Time Around
The days of Frank Sinatra, Grace Kelly and Sophie Loren are alive as classic Hollywood glamour takes the stage in Spring 2010. Carolina Herrera was one designer to take the late 1950's era to a fabulous extreme with a collection boasting sweetheart necklines, hourglass cuts and rich colors fit for a queen. The Red Carpet also dazzled millions of onlookers with this classic look as actresses traveled back in time to capture the days when awards shows were just beginning.
So, your wondering how you pull this off at the coffee shop down the street or for a casual night out? Easy. There are many different pieces to try but the first thing to look for is color. Black, red and white. Though these colors may be overlooked, they epitomize the old days (and I am not just saying this because everything was in black and white).  Some pieces to watch for are long sleeved wrap dresses, patternless corset tops, shoulder baring blouses, menswear (cardigans, trousers, oxford shoes, button-downs), pastel cardigans, one piece romper suits which are quite prevalent these days and high-waisted shorts and pants.
Don't forget the accessories! Big broaches and clip-on earrings are a must. Also, decorative hairpieces and small patterned scarves (worn as a headband or neck tie) are the perfect way to polish off any look you may be going for.
All of these things, though maybe unattainable at your regular department store are always lining the racks Second Time Around!  ~Kirsten, FashioniSTA