Four Spring Essentials Easily Under $100
Gearing up for warming weather is fun, but it can also be expensive. Here are four must-haves for this springtime season that will help you look like a trendsetter on the cheap.
1. Stackable bracelets
This is a great trend that anyone at any age can try. If you like to mix and match your jewelry, go all out with different colored bangles in all different sizes and shapes, no combination is wrong! Should you want to coordinate your look a little more, go with a similar color palette – like black and gold – and just mix and match different textures, such as a black leather bracelet paired with a few solid gold bangles.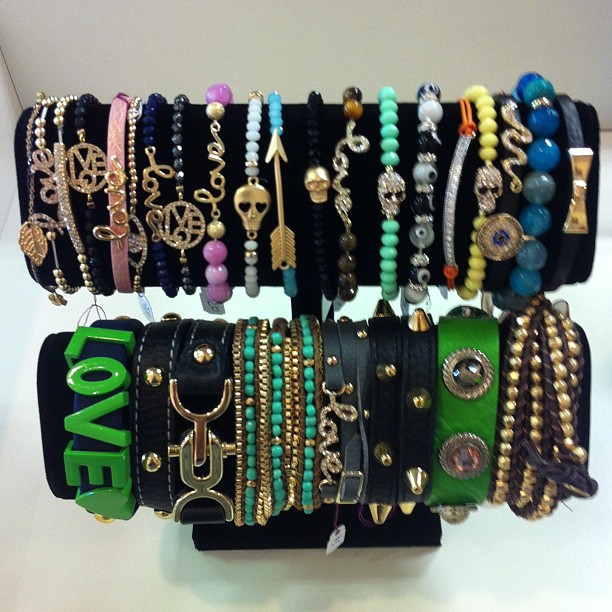 Shown here: Various bracelets at Second Time Around in Haddonfield, NJ (starting at $18, call 856-354-9400 to order)
2. Printed Pants
Think you need to work at a fashion magazine to pull off this look? Think again! With the right kind of print, this springtime look can be worn during a family weekend event or to the office (if you work in a more casual workplace, of course). For a weekend look, go with a lightweight sweater in a solid color – white works best for the fashionably conservative, while cobalt blue works great for style extroverts. To transform this piece for the office, pair it with a neutral top and matching neutral-colored blazer and keep accessories minimal.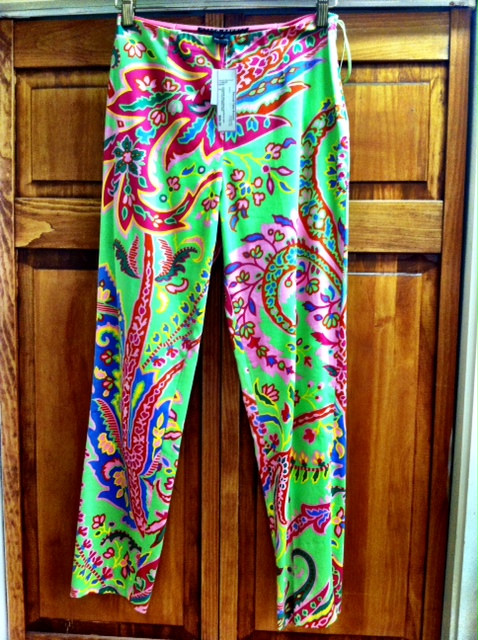 Shown here: Ralph Lauren pants at Second Time Around in Boston, MA ($49, call 617-247-3504 to order)
3. Chambray Top
The new closet essential is hands-down the chambray button-down. Perfect with white jeans or a printed skirt, chambray has become the new neutral, replacing plain, white button-downs. Break it out at work under a blazer or with a skirt, then dress it down for the weekend with linen shorts for those extra warm days.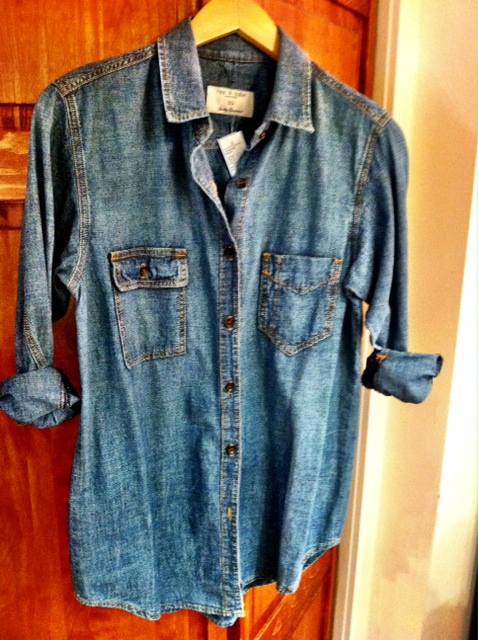 Shown here: Rag & Bone top at Second Time Around in Boston, MA
4. Bright Floral Accessories
Springtime is the chance to break out the flower power, and there's no better way to do so than in bright, bold colors. While matching your shoes to your handbag is an outdated fashion rule, if you match with a fun print, your outfit will look modern and fresh. Since these accessories are in such a feminine print, you can balance your ensemble by wearing them with pants and a button-down, like the chambray top in #3. Pair these printed accessories with a solid-colored outfit to avoid being overly busy, and you'll be the envy of your next workday or weekend get-together!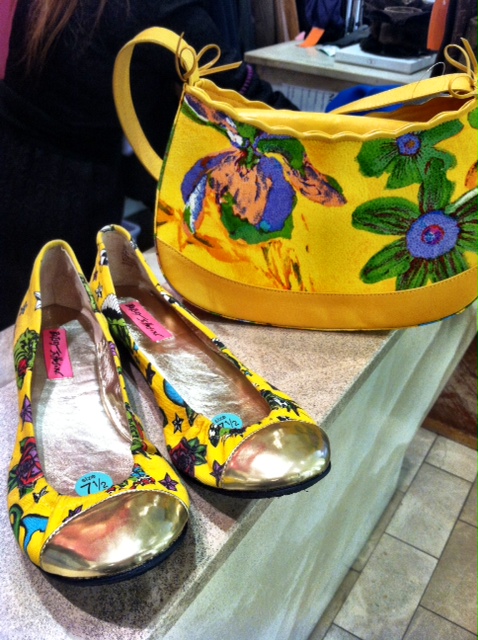 Shown here: Betsey Johnson flats and Stuart Weitzman handbag at Second Time Around in Boston, MA ($32 for the size 7.5 flats, $79 for the handbag, call 617-247-3504 to order)
~Ashley, FashioniSTA
Comments are closed.