SPRING SALE!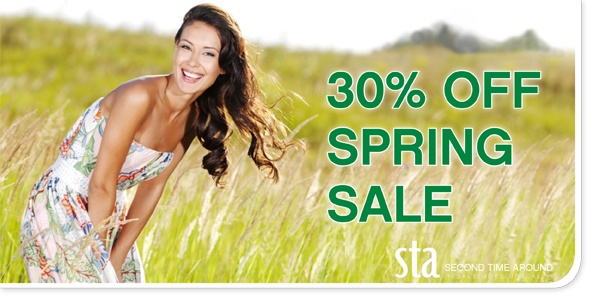 30% off new for Spring merchandise* for one weekend only!
Join us Thursday, March 24th to Sunday, March 27th for our STA Spring Sale!
Our first sale event of the Spring is here! All locations are boasting the best Spring fashions with racks packed with unbelievable consignment!
DON'T MISS THESE DEALS FASHIONISTAS!
*Offer excludes new arrivals. Not to be combined with other offers.
Comments are closed.