Posts tagged
tanning
Are you vacationing in Bali this holiday season? Me either. However, if you'd like to fool people into thinking you just got back from an exotic location, or if you just want a little extra color, stay tuned. Today is the second day of style, and it's all about completing your look by achieving the perfect faux-glow…just in time to take on every end of the year event you've got scheduled.
The safest option for tanning is always UV-free, whether it's a spray, lotion or just an excessive amount of bronzer. (Think you can't bronzer your entire body? Think again.) If you have the time and the resources, getting a custom airbrush tan is the best way to achieve a flawless glow. This can take a little research, and if you can't find the right airbrush place, a spray-tanning booth works great too. Before any appointment, make sure to exfoliate and moisturize with a water-based lotion for the best results. I have found that if I have an event, it's best to get an airbrush tan two days prior or go to a spray tan booth 24 hours before the event.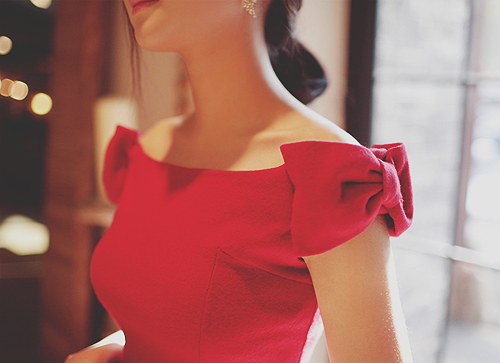 There's always the do-it-at-home option, which wins the most convenient category. If you've never done it before, it might be a little much to use a self-tanner right away. You can start slow with a gradual tanning lotion, I like L'Oreal Sublime Glow, and go with a shade category slightly darker than your natural color. So if you have fair skin, go with the Medium skin tone option for a better result.
If you're ready for self-tanner, cream is the way to go over mousse, which can leave you with very little color. I like Clarins Delicious Self Tanning Cream since the bronzing agent in it allows you to see where you've already applied it. I've found that applying it in straight lines – rather than a circular motion – creates a more even application. You can also try an at-home spray, which usually works best on isolated body parts like your legs unless you happen to have a steady hand and a lot of practice. Sephora has great options for you brave tanners, and enough choices to match any desired skin tone. If you have a willing friend, he or she can be your best secret weapon when spraying yourself, making sure that it's applied evenly. With the right product, this can also be a great last-minute option. I've seen Sally Hansen's Perfect Legs work a miracle at the eleventh hour, since it's an instant spray and not one that you have to let sink in.
If you don't want to deal with sprays or lotions, there are little things you can do to flatter any complexion. Wearing navy or purple hues will complement a fairer skin tone, while sporting something in an orchid shade will actually give you a slightly tanner appearance. You can also apply a subtle amount of bronzer for just a little color boost to your face and shoulders. Take any bronzing brush, blow off any excess bronzer, then sweep it across your face in what I like to call a 3-pattern. Start in the middle of your forehead, and sweep the brush over your brow bone and to your temple, creating a "3" shape over the side of your face. Repeat on the other side and you will look naturally sun-kissed just in time for your event arrival.
Just like the perfect blow-out (which is another post coming soon), a tan is just another finishing touch on top of your perfect party outfit. Let us know what your faux-glow secret is on our Facebook page (www.facebook.com/staconsignment) or sound-off on Twitter (@STAconsignment). Until tomorrow, party fashioniSTAs!
~Ashley, FashioniSTA
Let's face it; we all are guilty of mistreating our skin from time to time. Whether you used tanning booths in college or have a tendency to poke and prod blemishes instead of just leaving them alone, we are all guilty of subjecting our skin to potential damage. The results of this damage often appear as dark spots due to the extra melanin that is produced at areas of trauma.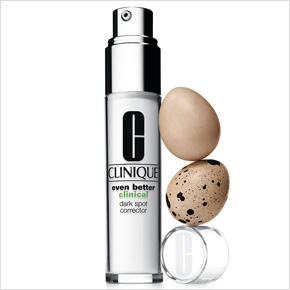 Wishing you could turn back time and erase those dark spots? Well, now you can!
Clinique's Even Better Clinical Dark Spot Corrector is a fragrance free skin cream that can be used by all ethnicities and even by people with the most sensitive of skin. Visible improvements should be noticed in as little as 4 weeks and major improvements should be noticed in 12 weeks. Best of all, it lacks the harsh chemicals that many prescriptive creams contain, but will produce comparable results without the Doctor's visit or the discomfort.
All of the reviews on Sephora.com corroborated the claims made by Clinique and sounded very positive. As a result, I recently purchased some for myself at Sephora. I haven't been using it long enough to see a change in my complexion, but it is a gentle face lotion that is moisturizing without being greasy.
So far, so good…but I will keep you informed…
~Marisa, Director of Styling, Second Time Around