Posts tagged
runway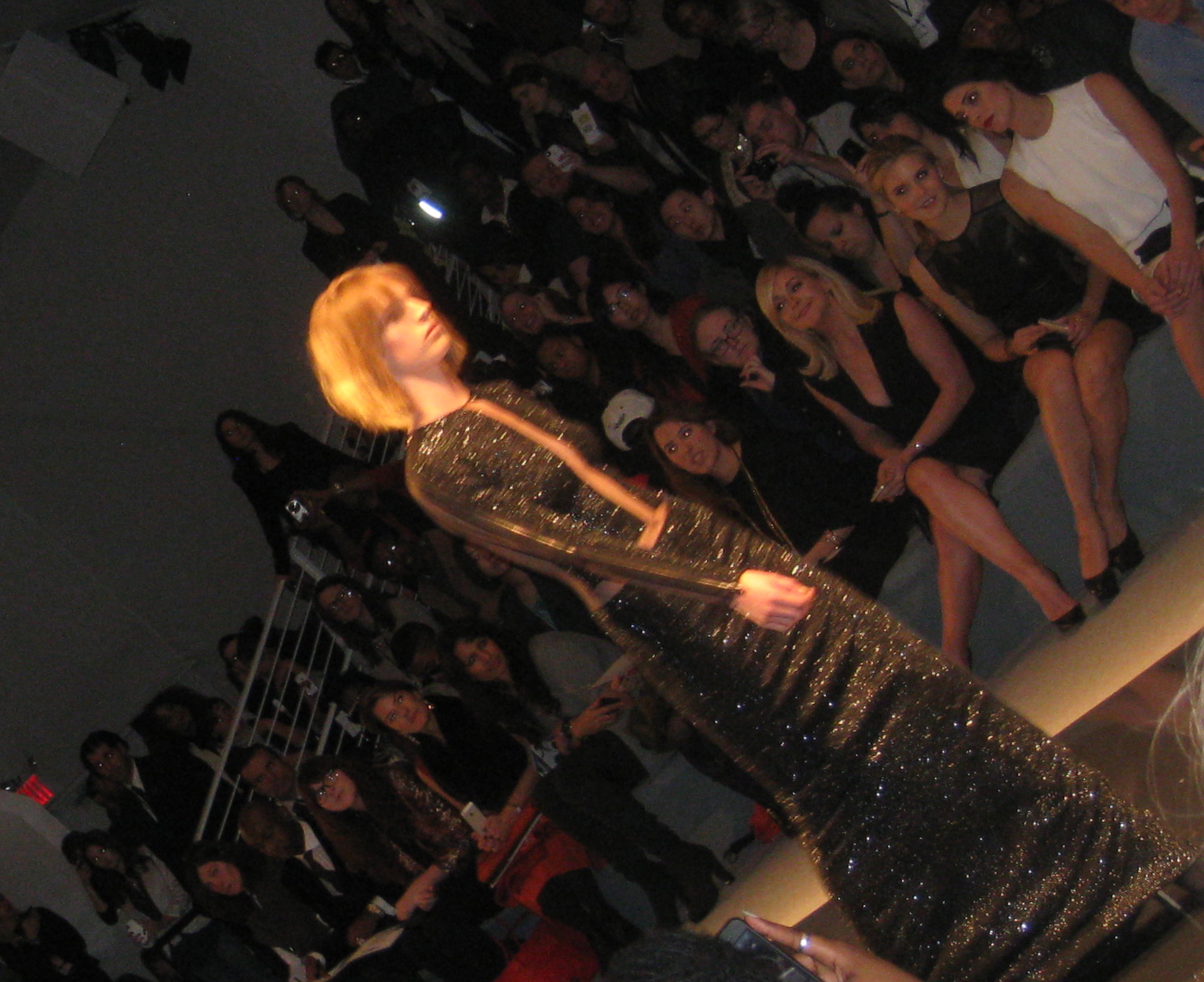 Front Row Included: Ashley Greene, Maggie Grace, June Ambrose, Joanna Coles, Jane Krakowski (not surprising since she wore the designer to the recent SAG Awards)
Number of Looks: 38
Stand-Outs: Fringed silver sequin dresses, streamlined gowns, dark neutral leather and fur pairings
This was another show with its finger on the pulse of awards season. Always seen on the red carpet, this runway didn't disappoint with a healthy mix of sparkle and edge. The full-length gowns were accented with cut-outs, sheer panels, feathers, and – my favorite – sequined silver fringe. Fingers crossed that the front row ladies were scoping out their next awards ensemble!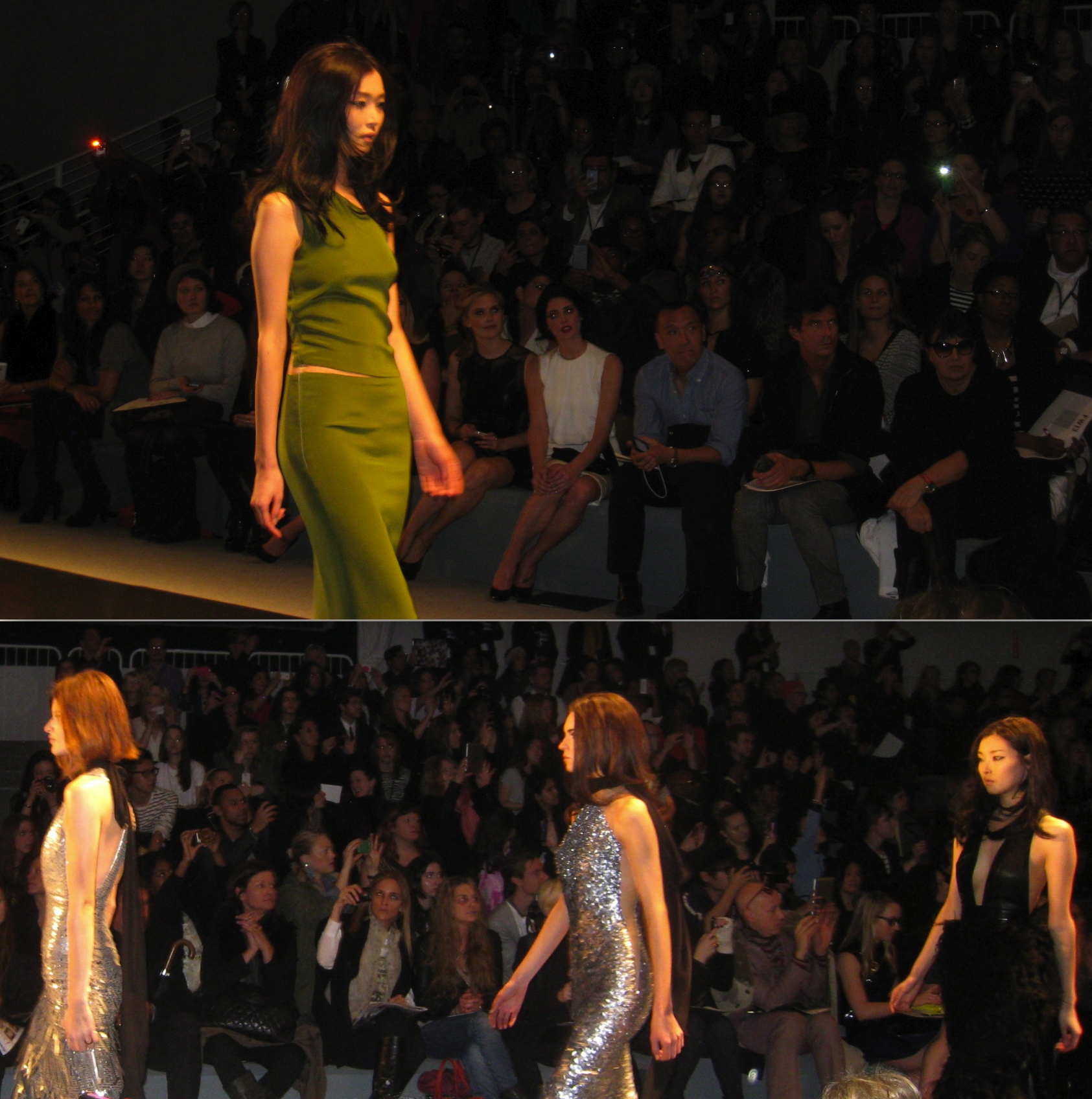 While the gowns were certainly the finale stars of the show, the luxe leather and fur accents gave this show wearable substance. Playing off a palette of neutrals, the designer used luxurious textures and a touch of sparkle to supplement the rich use of earth tones. A few notable looks included brown fur jackets mixed with either a miniskirt or skin-tight leather leggings (of which Joanna Coles, Editor-In-Chief of Cosmopolitan and former EIC of Marie Claire, was spotted snapping multiple photos).
Moral of this story? Stock up on dark neutrals in exotic textures as a sure-fire way to shine this fall.
~Ashley, FashioniSTA
The countdown to our Boston Fashion Week show on Friday has started! We'll be bringing you sneak peeks of our runway looks all week, so scope out things early, they'll all be for sale on Friday at our 176 Newbury Street location at our shopping after-party, sponsored by 90+ Cellars!
Our runway pick for you today is this pair of gorgeous black, satin Prada slingbacks (below). The outfit that these shoes are part of is equally fantastic, so be sure to check out our show or the after-party on Friday!