Posts tagged
Chelsea
Put some haute into your Halloween by joining us at our Chelsea location tonight as we kick off the spookiest weekend of the year!
From 5-9pm we will be serving up drinks, treats and the best trick of all with a magically additional 10% off everything in the store!
Whether you're snagging last-minute additions to your costume or just on the haunted hunt for amazing designer deals, we've got all the style treats you're craving.
Second Time Around Chelsea
94 7th Ave
New York, NY 10011
212-255-9455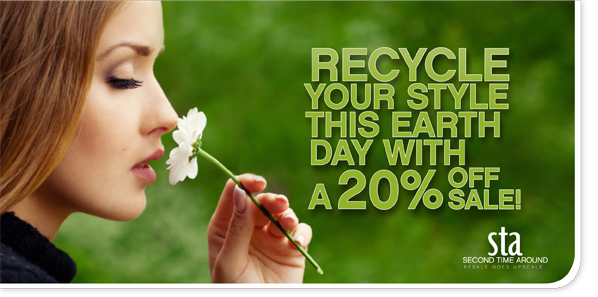 This Earth Day, amp up your style with eco-conscious consignment! Join us as we celebrate our green side with new Spring merchandise starting at 20% Off!
Why buy new when you can help the planet by buying like-new duds?! Sale runs Friday, April 22 (EARTH DAY!) through Sunday, April 24. (EASTER! Yes, we are open!*)
Take green to another level by cleaning out your closet and cashing in on your fashion overflow. SPRING CLEANING MEANS MAKING MONEY WITH STA!
Visit the fashioniSTA blog for the latest tips on consignment, what to cash in on and what should stay in your closet – the fashionable consignment experts at STA have been helping fashioniSTAs balance their wardrobe for years! We have tips for trendy gals, conservative chic, stylish students, and more!
We are accepting Spring and Summer consignment so make your appointment today!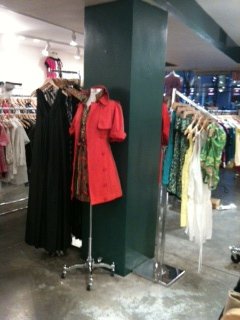 Looking for a new place to shop greener (and more fabulous)? ANNOUNCING NEW STORES! OUR 4TH NEW YORK CITY STORE HAS OPENED! (94 7th Ave. New York, NY 10011)
Nestled in between our Lexington Avenue and Soho locations, our newest addition in New York City is in the Chelsea neighborhood, in the heart of the city. Come visit us to find a diverse selection of downtown favorites – such as Anthropologie, Topshop and Marc by Marc Jacobs– mixed with uptown classics – such as Hermes, Lanvin
and Louis Vuitton. There is something for every frugal fashionista and cutting-edge stylista at this store!
Second Time Around: Chelsea on Facebook Second Time Around: Chelsea on Twitter
OUR FIRST lOCATION IN NEW JERSEY IS HERE! (11 East pallisade Ave. Englewood, NJ 07631)
Taking our love of consignment just outside of New York City, we've landed in Englewood. Mixing city chic with suburban style, we're bringing you all the best of our high-end designers as well as a healthy dose of contemporary selections. Check us out to score that coveted Prada handbag to add as a staple to your wardrobe, or to score a ruffled Diane von Furstenberg dress for an upcoming event.
Located in the center of the town, we are one block away from the Bergen Performing Arts Center, for those who need a last-minute outfit!
*Burlington Mall, Atrium Mall, Englewood, Greenwich and Newton locations are closed on Easter.