Posts tagged
birthday girl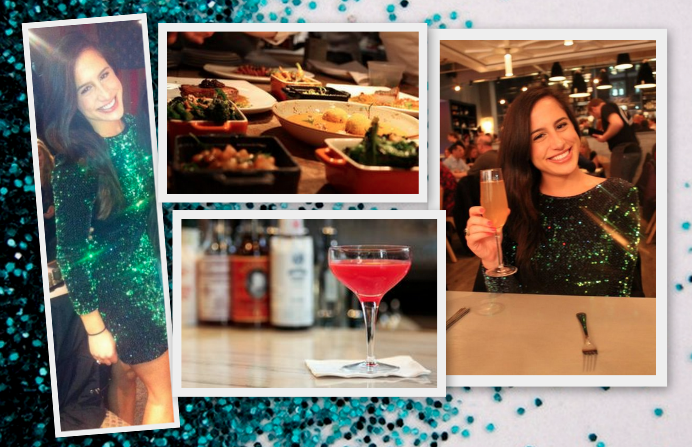 Birthdays are the greatest day of the year—but can also be the most stressful. It's the one day that is all about you; as a fashioniSTA, there's pressure to make it fantastic. Picking out the right outfit, party location and activities (not to mention creating your birthday wishlist) can be completely draining. However, after having just celebrated my own birthday, I've perfected the recipe to a fun, chic and successful fashioniSTA birthday.
Step 1: The Wishlist
I love making wishlists. I make them for Christmas, my birthday, and even various seasons—okay, maybe I'm a little overzealous. Still, if it's your birthday, you want to receive gifts that you're actually going to use, right? My birthday wishlists have completely changed since I hopped aboard the Pinterest train. Virtually any store can be accessed online, so you can just pin your favorite items straight to your very own birthday wishlist board. I start pinning my wishlists early and often, so there are lots of options for gifts by the time your birthday rolls around (and also because pinning is madly addictive). Once you're done, all you have to do is send your wishlist board to your friends and family to give them a nudge in the right direction

. Need some inspiration to get your Pinterest board on the right track? Check out our own "Night Out in Style" board for ideas!
Step 2: The Outfit
There are two days of the year when it's okay for a fashioniSTA to get decked out in sequins: New Year's Eve and your birthday. I have a crazy obsession with all things sparkly, so I obviously took advantage of the day and donned a green, long sleeved sequin mini dress. I paired the dress with simple black booties and a blazer, along with minimal jewelry—it was a hit. Not quite as excited about sequins as I am? Not to worry! Try a sparkly top with skinny jeans and killer pumps or a simple little black dress with fun statement jewelry, and you'll still be a glittering birthday fashioniSTA.
Step 3: The Party
Every fashioniSTA celebrates her birthday differently, especially depending on your age and what day of the week it falls on. If you want to have a blowout event, you need to start this step fairly early on. Creating a guest list, planning food and drinks and finding a venue takes a lot of time—but is definitely worth it! Having a chic birthday bash is the ultimate way to celebrate in style. While I'm all for big parties, I had a milestone birthday last year (and rented out a hip bar to celebrate it), so this year I decided on a more intimate dinner with my closest girlfriends. Myself and nine other girls got dressed up and headed to the gorgeous Boston Waterfront, where we enjoyed specialty cocktails and fantastic new American food. My biggest suggestion when going to a birthday dinner with a large group is to go somewhere that has an extensive cocktail list (everyone has their own drink of choice) and a menu with plates to share. Also, pretend not to notice when your friends ask the waiter for a birthday dessert—it's always more fun to act surprised when everyone starts singing happy birthday!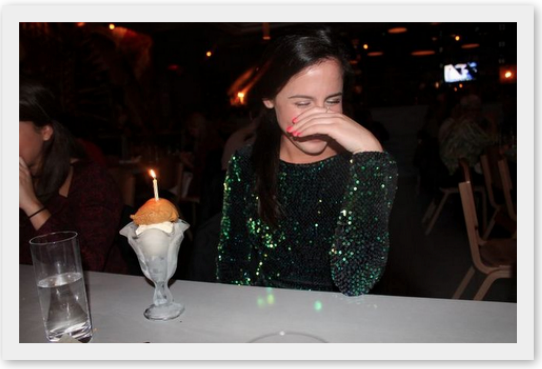 ~Alyssa, fashioniSTA
(Image credits: tavernroad.com, thrillist.com, curioos.com/galaxyeyes/Abstract/Swim/000014152)