In Like A Lion, Out Like A Lamb
Finally! March is upon us and SPRING is just around the corner! Although summer will forever be my favorite season, spring has a special place in my heart too. There is so much excitement this time of year- changing over your wardrobe, traveling to warm destinations, and the days start to get longer! But it is no secret that March can be one of the most unpredictable months when it comes to the weather.  One minute we are all enjoying clear sunny skies, and the next minute it is down pouring. So to help you make it through this ever so unpredictable month, I have put together a March Style Survival Guide. These items are perfect to get you through the crazy wind and rain (and sometimes snow) that March brings. You will be armed to fight anything with these pieces in your wardrobe, and I promise that you will look stylish while doing so!
First off, rainboots are a must have! Although most of us would prefer to wear a cute pair of heels or flats, it isn't worth ruining them by traipsing through puddles. Luckily there are so many cute rainboot choices out there, you will be glad to have a pair! My favorite are Hunter rainboots, preferably in a bold and bright hue.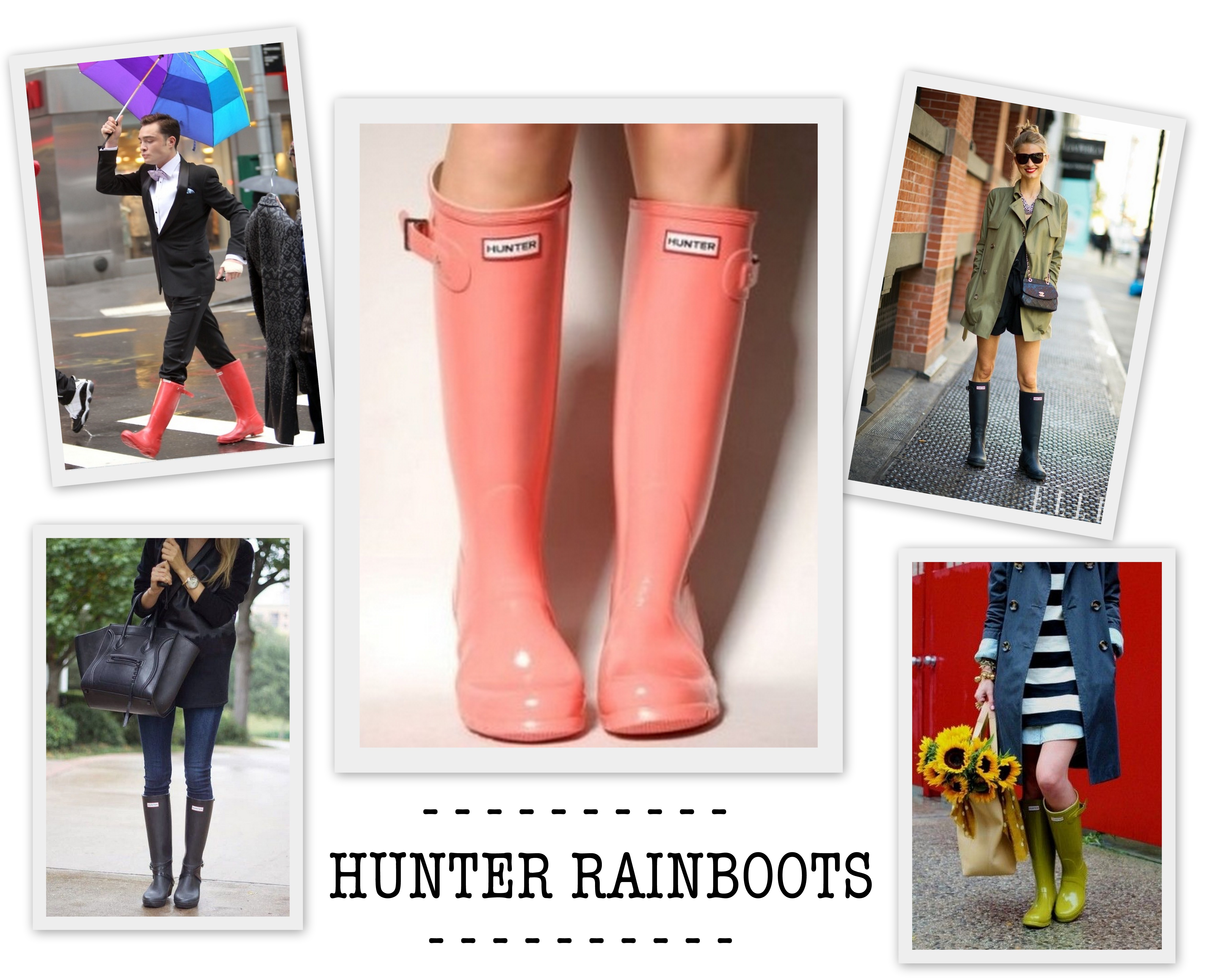 Finding outerwear that is ideal for spring can be challenging. A jacket that is lightweight, water-resistant and has a removable liner is the best choice. The trenchcoat is a classic that will never fail you, and if you want to mix-up this timeless piece, you can purchase one in a fun color or print. However, if you wish to stay away from trenchcoats altogether, a cargo jacket is a fabulous alternative!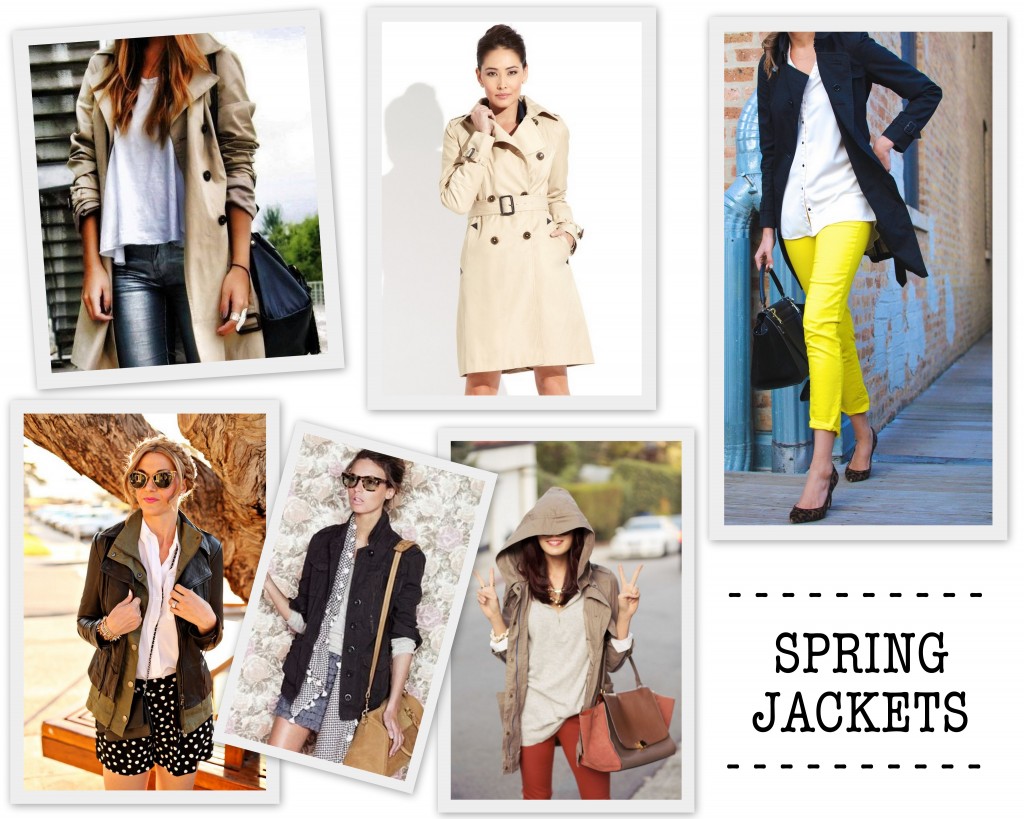 Umbrellas. Even though it can be a struggle to use one when the wind kicks up, there just isn't a way to avoid owning one. And if you are going to own one, well… it might as well be cute! Bright colors and patterns will brighten up any dreary day!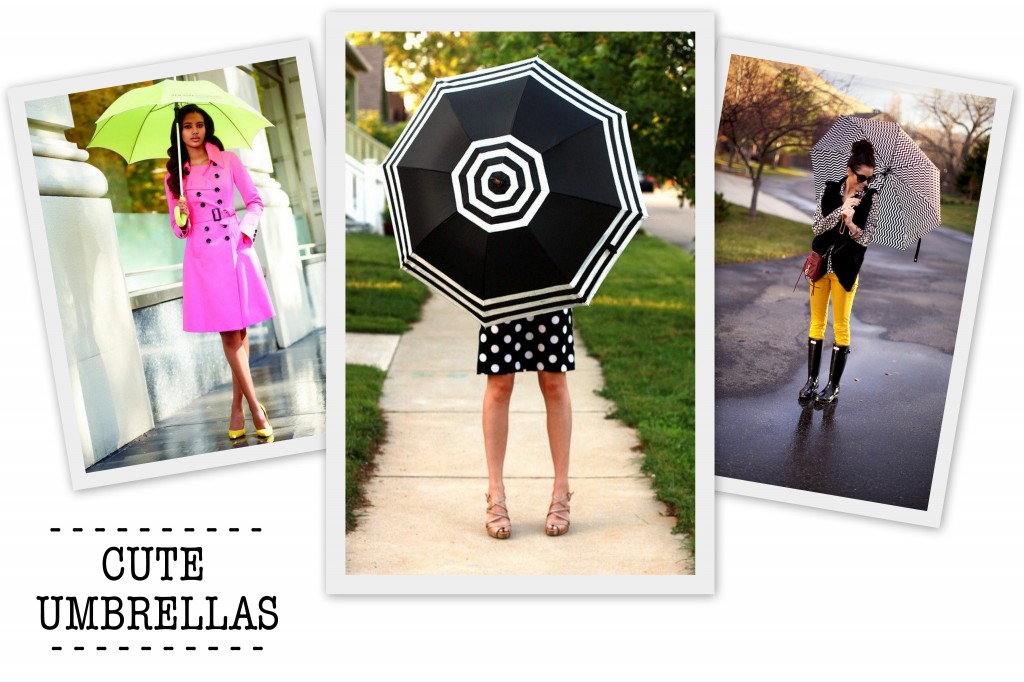 Now earlier I preached about not traipsing through puddles unless you are wearing proper footwear (super cute rainboots). Realistically though, rainboots truly aren't fit for the workplace. But who wants to lug around a second pair of shoes, right?  Well the good news is that flats are cuter than ever and they are so easy to transport! Seriously there are so many options… d'orsay flats, smoking loafers, ballerina flats. And, transitioning from rainboots to flats is completely hassle-free!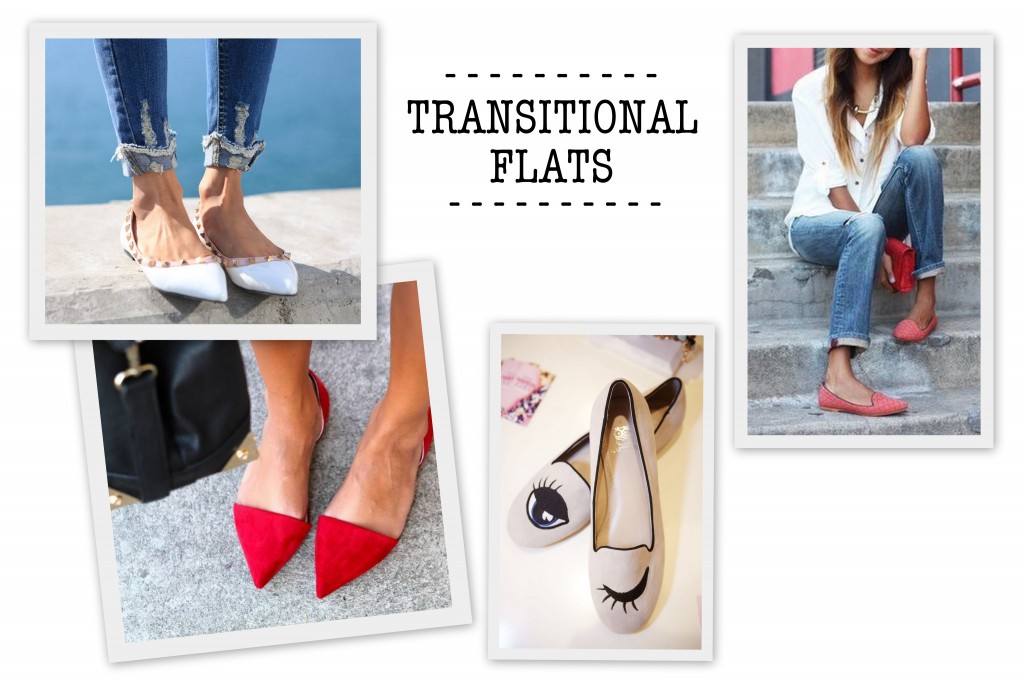 Okay, so I have covered outerwear, what shoes to wear, and how to protect your pretty hair; but what you wear with all of these things is just as important. Light layers is the key to dressing yourself in March! The sun might be out, but temps can sometimes stay pretty chilly. My favorite things to layer with this time of year are blazers, vests and sweaters in all different colors and patterns!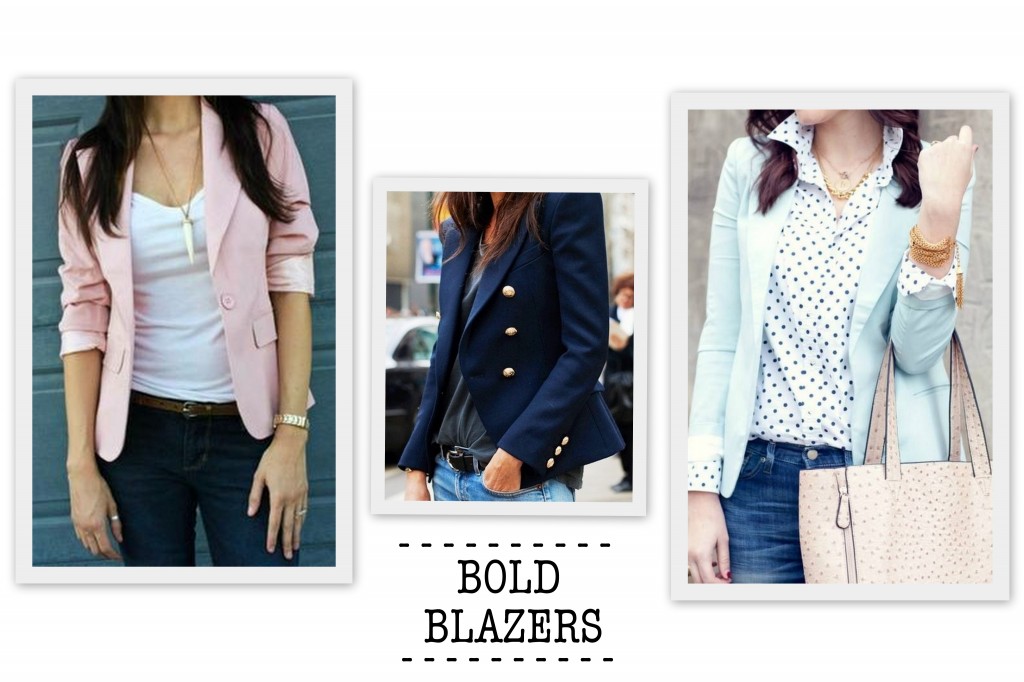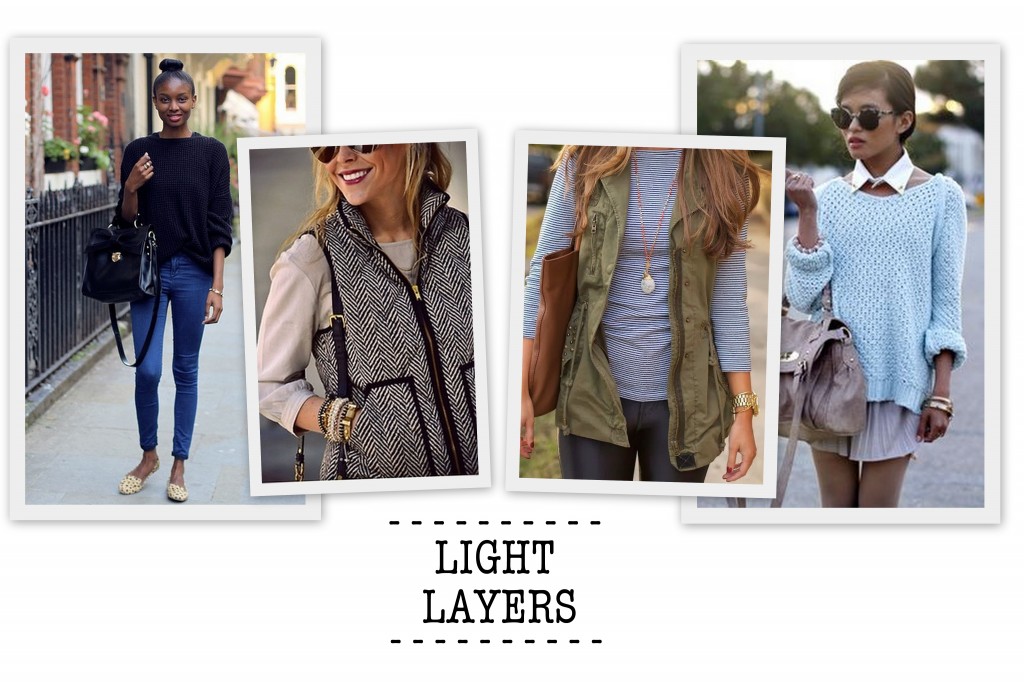 The final touch to any spring outfit are sunglasses of course! My only advice with this is to try on different styles to see what looks best with the shape of your face.  Classic aviators and Ray Bans are a great go-to, but don't be afraid to try something bold!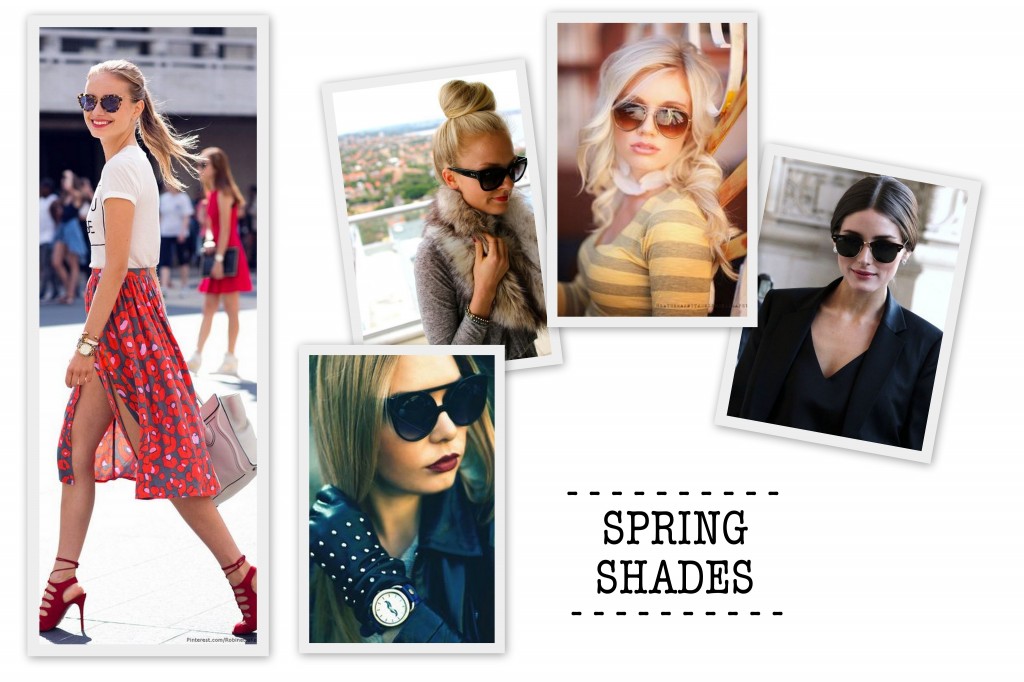 March usually requires quite a bit of layering and you might not be able to ditch tights or cashmere right away. But, who says you can't have fun with layering? Brighten up your outfits with a bold handbag or statement jewelry for a pop of color! Soon the sun will be here to stay!
Until next time,
Blake
Photo Credits:
Rainboots 1, Rainboots 2, Rainboots 3, Rainboots 4, Rainboots 5, Trench 1, Trench 2, Trench 3,  Jacket 1, Jacket 2, Jacket 3, Umbrella 1, Umbrella 2,  Umbrella 3,  Flats 1, Flats 2, Flats 3, Flats 4, Blazer 1, Blazer 2, Blazer 3, Sweater 1, Sweater 2, Vest 1, Vest 2, Shades 1, Shades 2, Shades 3, Shades 4, Shades 5
Comments are closed.