Styled To A Tea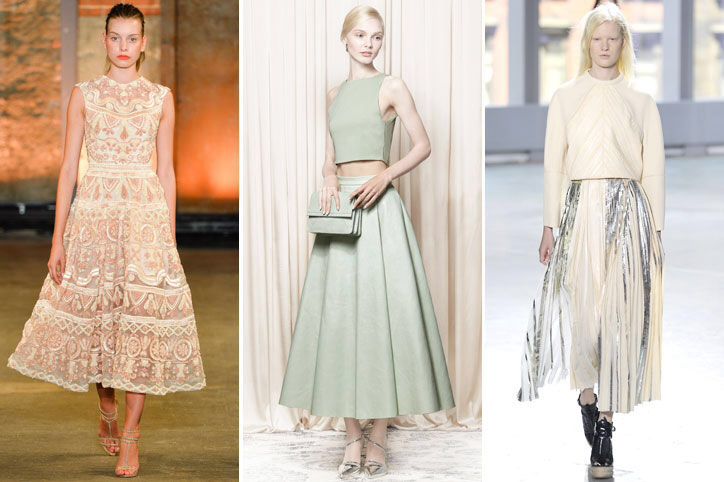 There's no hemming (or hawing) about it, the tea-length hem is back ladies. Let's be honest though, the hesitation is there for some of us and it probably comes from wondering how to wear this trend just right. But whether you prefer bohemian prints, girly textures or an editorial edge, this spring trend is a must-have addition to everyone's wardrobe.
The high waist and silhouette of a tea-length skirt is best accentuated with a form fitting top or even a cropped top. Try adding a belt for a polished look, pair it with cute heels to play up the feminine flare, or throw on a leather jacket and your favorite band t-shirt. You will surely fall in love when you find out what a versatile staple this skirt is. It is perfect for a cool and relaxed daytime outfit, but can transition easily into a comfortable and elegant evening look. Here are some of our very favorite looks, from the runway to everyday.
You can't go wrong with a cool and relaxed boho-chic look, accessorized with chunky accessories.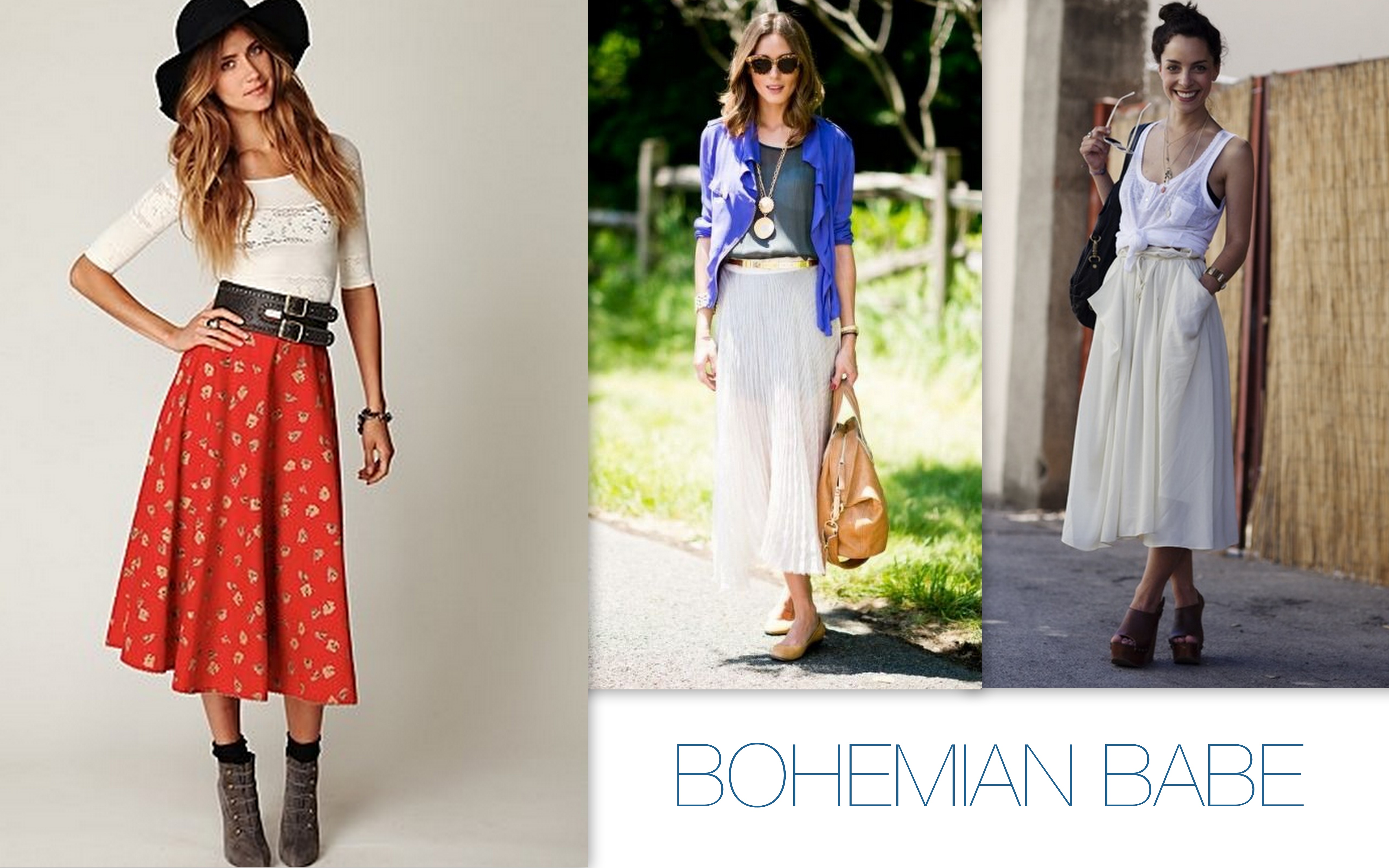 Feeling flirtatious? Play up your girly side with lace, pleats and pastels.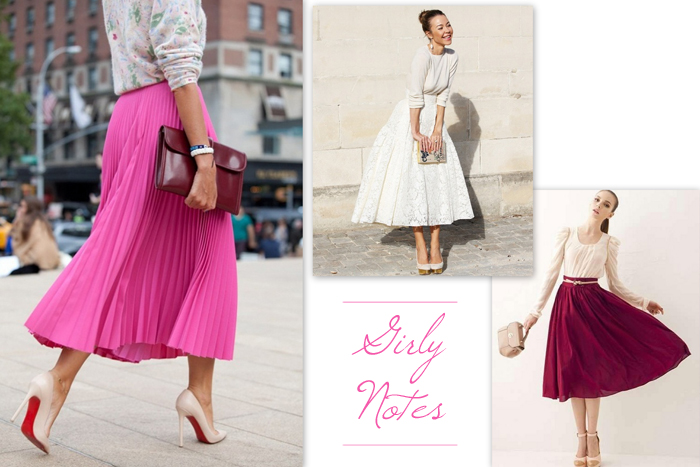 And finally, the monochromatic (or mono-texture) minimalist never fails to appear put together but not overdone.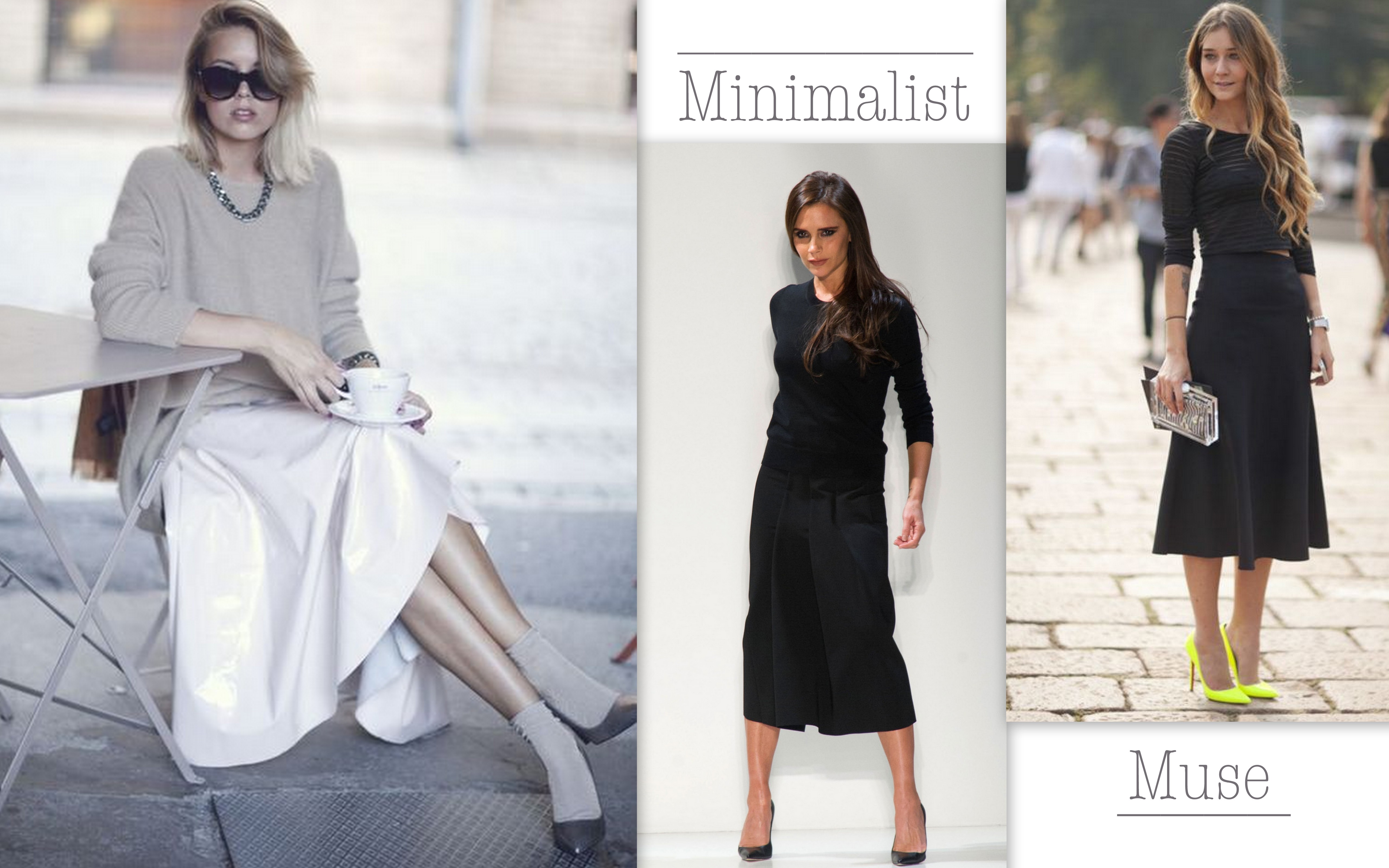 This versatile skirt can be styled so many ways and is sure to add a flirty and lady-like touch to any look. We are so excited about having the tea-length skirt in our closets and cannot wait to experiment with it!
Until next time,
Blake
Credits: Runway Bohemian 1 Bohemian 2 Bohemian 3 Girly 1 Girly 2 Girly 3 Minimal 1 Minimal 2 Minimal 3
Comments are closed.