Treasure Hunting in the Portsmouth Store!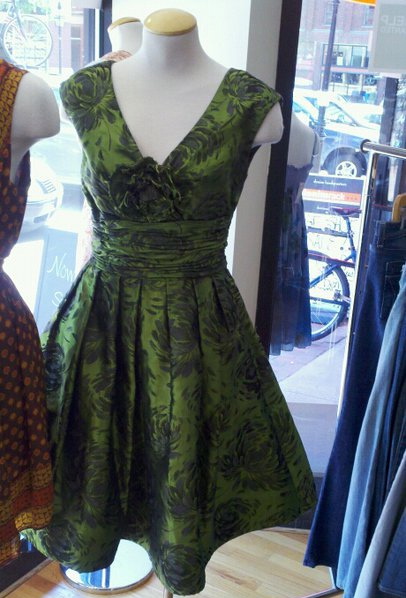 Looking for a fashion experience where you can score everything from couture to casual? Then you shoulddefinitely look to take advantage of the Portsmouth sale! Over the past few months, this location has become a magnet for high-end items. They just had four Oscar de la Renta gowns (an example is featured on the right), some even donned by celebrities while strutting down the red carpet! Of course they all sold immediately, but the treasures don't stop there. They also have had tons of high-end shoes: Prada, Gucci, Lanvin, Louboutin. You name it they have it! (And good news for you size 11 girls, there are shoes in that size too!)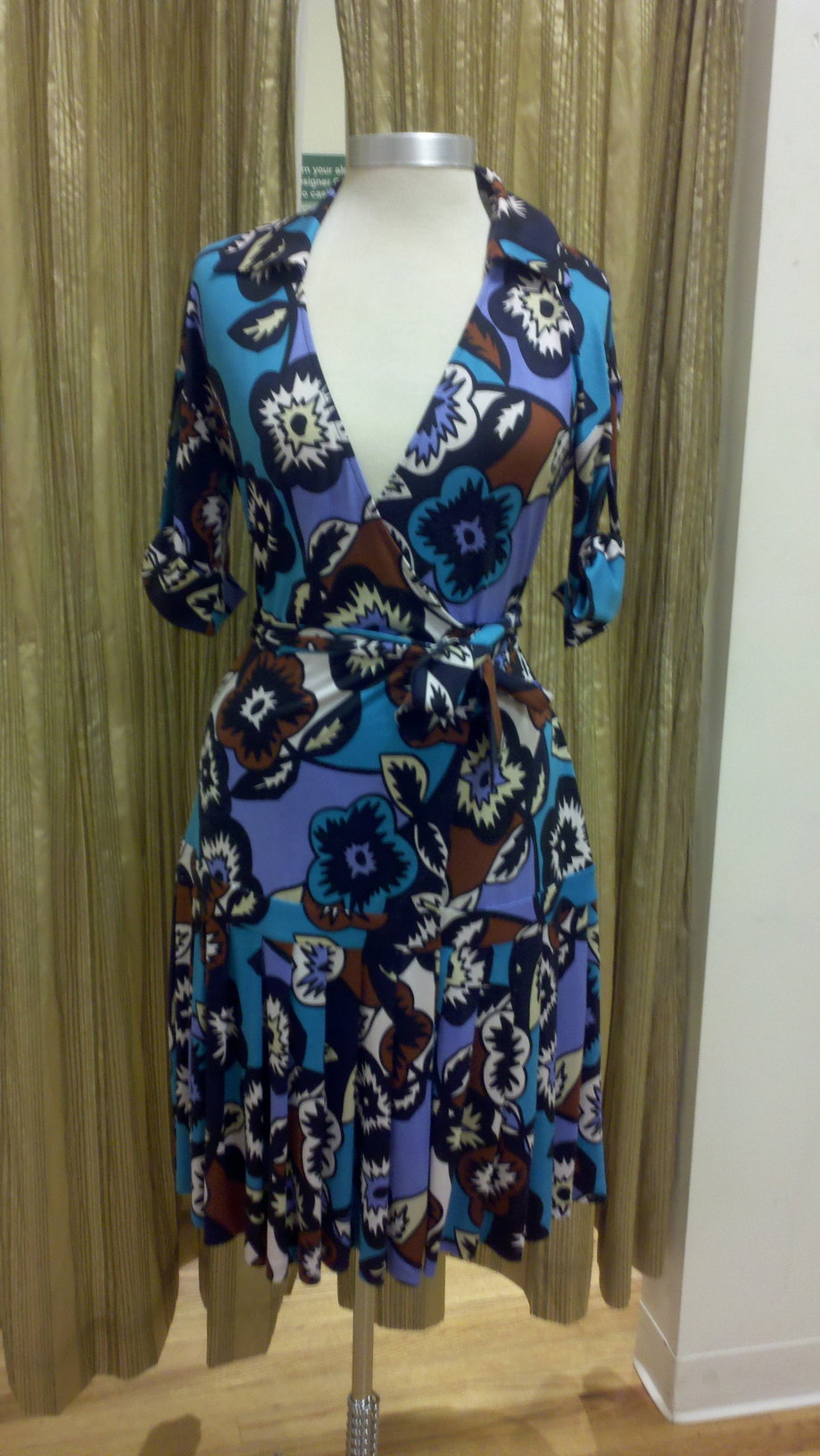 For you contemporary gals, Diane von Furstenberg, Milly, Miu Miu, Lilly Pulitzer, Tory Burch and Anna Sui also live at this Second Time Around. Whether you're looking for a work-appropriate Right now you can find a great pair of Miu Miu shoes, the perfect DVF printed wrap dress (left), and an Anna Sui dress that is sure to add the right element of unique to your wardrobe. Want even more one-of-a-kind pieces that you can't get anywhere else? This location is one that houses Dharma Imports direct from the designer, a line that features gorgeous textiles from India and Thailand. From strapless sundresses to printed knit shirts, this line is the perfect way to add color and exotic texture to your closet.
One of the great things about this store is that it helps you piece together the perfect ensemble. They've got you covered, whether you're looking to update your wardrobe with a key summertime piece, or you need an outfit for an upcoming family event, or you simply have nothing to wear for the warmer weather. In addition to designer-themed racks, this STA has set up stylized racks like "Flirty Florals," "The Perfect Print" and "Ruched and Ruffled." This helps anyone navigate the new store with ease, letting people shop their favorite trends quickly & easily!
Should you be up for a day of shopping and lunching (think Real Housewives meets Portsmouth, without the obnoxious drama), this STA location is right in the middle of everything you'd want. You can work up quite an appetite scoping out the latest and greatest fashion finds, and you can swing by The Works Bakery Café for an understated yet deserved lunch, Radici for Italian dining, or Sake Japanese Restaurant for your sushi fix. Or for the pizza lover, you can swing by Flatbread, which serves up slices fit for anyone, whether you're organic, gluten-free, vegan or the original pizza aficionado.
Meet the Manager – Molly Shea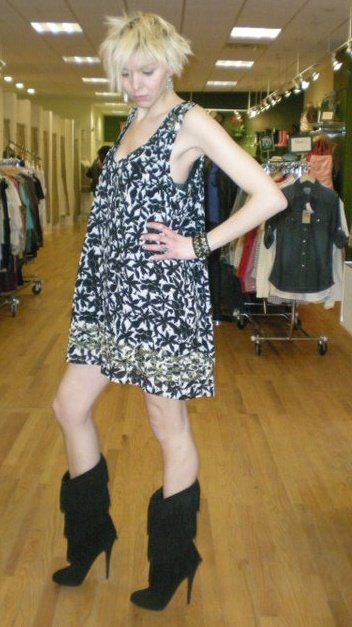 Molly is a 25-year-old stylista who moved to Portsmouth NH right after graduating college with a fine arts degree. She started working at STA about 3 years ago, and before she knew it, she had moved up to store manager. The stylist in her means the mannequins are always dressed to impress, and the consignor in her means she cleans out her closet on a regular basis (to of course make room for all the STA deals she brings home!).
Fave designer: Marc Jacobs, of course. I also love All Saints and Elizabeth & James
Personal style: Generally in head to toe black. I occasionally add a pop of grey, or chartreuse if I am really feeling racy! I am attracted to anything flowy, asymmetrical, oversized, and always, always in multiple layers!
After-work/weekend hotspot: Brazo!! A fabulous Latin restaurant in town, that makes the best watermelon martinis around, and a few of people who work there are regular shoppers and consignors with us as well!
Latest fashion splurge: I have my eye on a pain of 4-inch Lanvin copper cutout sandals right now! I will be over 6 feet in them, but just to own them would be well worth the splurge!
Best STA deal ever: My Marc Jacobs classic quilted Stam purse for $99! Or my reversible Escada floral cardigan that was only $30! I will never ever get rid of that one!
Comments are closed.